When you go technical, you are bound to see some technical errors as well. Another error is the Runtime Error 539 that happens when QuickBooks fails or crashes whilst it's running, hence its name. This specific kind of error can appear to be an annoying notification that keeps popping up on your screen. It should be handled and corrected.
Save Time, Reduce Errors, and Improve Accuracy
Dancing Numbers helps small businesses, entrepreneurs, and CPAs to do smart transferring of data to and from QuickBooks Desktop. Utilize import, export, and delete services of Dancing Numbers software.
Symptoms of QuickBooks Error 539
Runtime errors can happen without warning. The error message can pop up on the screen anytime the QuickBooks program is running. In fact, the error message or some other dialogue box can keep popping up again and again if not addressed early on.
There may be several of the instances you might be seeing of file deletion or new files appearing out of nowhere. You can consider it as a symptom of a virus infection for runtime error. In this case, users may also experience a sudden drop in the internet connection speed. You will see the lagging and yet again, this is not always the case.
Causes of QuickBooks Error 539
At the time of software design, anticipation of the occurrence of errors was also done by the programmers. However, you should know that there can be no perfect designs. In each cutting edge age, errors can be expected even with the best program design. Glitches or tech issues can also happen during the runtime if a certain error is not experienced and addressed during the design and testing.
Runtime errors can generally be caused by incompatible programs running at the same time. Several reasons can be there for the error including memory issue, a bad graphics driver or virus infection. Whatever the case here may be, this run time problem must be resolved almost immediately. This will empower you to avoid further problems. Some of the repair methods are presented below:
Troubleshooting Methods to Fix QuickBooks Error 539 When Printing Tax Forms
QuickBooks Error 539 can be annoying and pretty persistent, but it is not totally hopeless. Repairs are also available. Here are ways to do it.
Method 1: Close Conflicting Programs
Whenever you get a runtime error, it can be due to programs that are not compatible with each other. The very first thing you can do to resolve the problem is to stop these conflicts between the programs.
Firstly, You need to open the Task Manage. You just need to click the Ctrl-Alt-Del at the same time. This will pull up the list of programs that will be currently running.
Then you need to go to the Processes tab and stop the programs one by one by highlighting each program. After this, you need to click the End Process button.
You will need to observe if the error message will re-occur each time you stop a process.
Once you identify the program which is causing the error, you may go ahead with the next troubleshooting step. Once the troubleshoot process is done, you can try reinstalling the application.
Method 2: Update or Reinstalling Conflicting Programs
Using Control Panel.
For Windows 7, then you need to click on the Start Button, then click Control panel, then Uninstall a program.
For Windows 8, you need to click the Start Button, then you should scroll down and click on the More Settings button
Then you need to click the Control panel > Uninstall a program.
For Windows 10 version, you just need to type the Control Panel on the search box. Then you need to click the result, then click on the Uninstall a program.
Once inside Programs and Features, you need to click the problem program and then you should click on either Update or Uninstall button.
If you have chosen to update, then you just need to follow the prompt in order to complete the process. However if you choose to Uninstall the program, then you will need to follow the prompt to uninstall as a first part of plan. For the next phase, you should re-download or use the application's installation disk to reinstall the program.
Using Other Methods:
For Windows 7 version, you may locate the list of all installed programs. When you need to click the Start button and then you need to scroll your mouse over the list that appears on the tab. You can also see on that list of utility for uninstalling the program.
For Windows 10, You should again click on the Start button, then Settings, then choose Apps.
Then you need to scroll down to see the list of Apps and features which are installed in your computer.
You need to click the Program which appears to be the main reason for the runtime error. Then you may choose to uninstall or click on the "Advanced" options to reset the application.
Method 3: Update Your Virus Protection Program
Alternate method is to update your Virus protection program. You can also choose to download and install the latest Windows Update.
Virus infection that is causing runtime error on your computer must immediately be taken care of. You need to ensure that you have updated your virus program and run a thorough scan of the computer or, run Windows update.
Method 4: Re-install Runtime Libraries
You might be getting the error because of an update, like the MS Visual C++ package which might not be installed properly or completely. For this the best solution is to uninstall the current package of the program and install a fresh copy.
Uninstall the package by going to Programs and Features, find and highlight the Microsoft Visual C++ Redistributable Package.
Then you need to click on the Uninstall option visible on the top of the list. Once it is done, you should reboot your computer.
Lastly, you need to download the latest re-distributable package from Microsoft, and then install it with the help of proper instructions.
Method 5: Run Disk Cleanup
You might also be experiencing runtime error because of a very low free space on your computer.
You should also consider creating backup of your files as freeing up space on your hard drive appears to be the good idea.
You can also clear your cache and reboot your computer which also cleans the system of any error.
You can also run the Disk Cleanup on your system. For this you need to open your explorer window and right click your main directory which is usually C:
Click Properties and then click Disk Cleanup
Method 6: Download the Latest Tax Table
Go to Employees menu, then select Get Payroll Updates.
In the Get Payroll Updates window, select Update.
At any point, you feel that now you need professional assistance. You may dial the toll free number and we will be there for you. Dancing Numbers team is available to assist you round the clock to make your QuickBooks journey seamless.
Accounting Professionals, CPA, Enterprises, Owners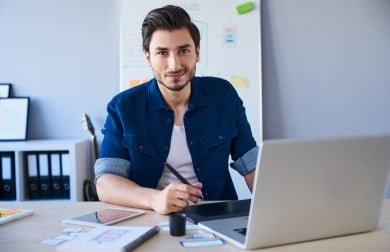 Looking for a professional expert to get the right assistance for your problems? Here, we have a team of professional and experienced team members to fix your technical, functional, data transfer, installation, update, upgrade, or data migrations errors. We are here at Dancing Numbers available to assist you with all your queries. To fix these queries you can get in touch with us via a toll-free number
+1-800-596-0806 or chat with experts.
---