Many businesses looking to establish themselves in their different industry have found Wix to be helpful. They might use QuickBooks to finish their accounting tasks after creating their sites. Wix QuickBooks integration might be advised in order to finish the work effectively. It can provide businesses a clever approach to reduce manual labor and implement automation for smooth procedures like creating invoicing, monitoring profitability, and more.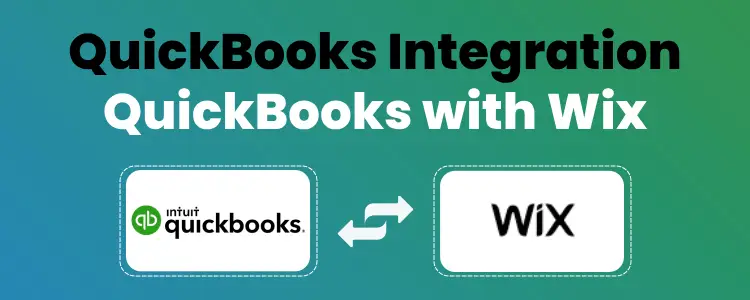 The QuickBooks accounting software suite was developed for the purpose of sale by Intuit. The main target is the market for QuickBooks products, which include cloud-based payroll services, on-premises accounting software, and versions that accept payments from clients, in a small and medium-sized enterprises. QuickBooks Online gives access to your documents from anywhere as long as you have an Internet connection. While only the computer or network where the file is installed can access the company data using the Desktop Version.
Requirement of Wix Integration with QuickBooks Desktop and Online
You might discover that some QuickBooks apps work best while connecting to Wix. Plugins may also be an option for the task in addition to apps. You can search for the plugins in the Intuit QuickBooks app store. In the search box, type the name of the website builder. Examine the plugins and applications in the results. Access the chosen option after making your choice. The steps which are to be followed:
Enter "QuickBooks App Store" into your browser.
Click on the official link.
Search for the App by typing in search engine "App Name, Keyword, Job, or Category" field, etc.

Type "Wix" in Search field.
On the keyboard, hit the "Enter" key.
Some apps and plugins will appear in search results.
In case if you want to choose the best Wix QuickBooks Integration plug-in or application, read their information and have the detail about it first.
Make your last choice and click on the "Get App Now."
Pay the fees as necessary.
After the download is completed, you can launch the application or use the plugin. Soon, the sync should start. You can easily access your info later.
Wix Modules Integrated with QuickBooks Connector
These are the Wix modules which all can be integrated with QuickBooks Connector:
1. Wix Stores:
The professional platform of eCommerce to sell Online
For your website, create a professional online store with personalized product pages, a shopping cart, and other features.
From a single platform, manage your orders, inventory, shipping, fulfilment, and financing.
Sell through a variety of media, including Facebook, Instagram, and others.
Accept safe online payments for your memberships and items.
2. Wix Events:
Platform for the tickets and RSVPs for event management.
Organize and advertise your activities online.
Offer tickets and get RSVPs.
Utilize the Wix mobile apps to manage events while you are travelling.
Expand your community by allowing visitors to interact and network.
3. Wix Bookings:
Scheduling of the platform, calendar and online bookings.
Offer individual consultations, group meetings, classes, workshops, introductory calls, and more.
From any device, manage your appointments, calendar, staff, and clients.
Accept safe online payments for your services, packages, and subscriptions.
Use the Wix mobile app to make it simple for customers to book and pay while they are on the go.
4. Wix Hotels:
Managing and growing of your hospitality Business.
Connect to the top online booking platforms to increase revenue.
Obtain direct bookings and payments through your website.
Using user-friendly calendars, manage your prices and availability on a single platform.
Real-time inventory updates can help you run your business efficiently.
5. Wix Invoice:
Display all the invoices and the Quotes for the prices.
Features of Wix Integration with QuickBooks
In order to keep their data organized, businesses prefer connecting their Wix and QuickBooks accounts. Any specific information, whether urgently needed or not, may be quickly accessed when it is arranged. For this reason, their integration offers the businesses Four key characteristics. These consist of:
The software can be expanded with new elements. The users can alter them as they see fit.
Your data entry can be automated.
Between this program and Wix, information will not need to be manually transferred.
The website-building platform's functionalities can be integrated with QuickBooks. Wix Audio, Wix Stores, Wix Video, Wix Events, WixInvoices, Wix Art Store, Pricing Plans, and Wix Bookings are a few examples.
One can also enjoy further advantages of the Wix QuickBooks integration. You should look at the versions of QuickBooks Desktop and Online that you are syncing in order to identify them.
The app you use to sync can also have an impact on this. You can view the app's plans and available features first.
Integration of QuickBooks Online and Desktop with Wix
Using our straightforward setup procedure, Configure Your QuickBooks Connector link between QuickBooks Online and Wix. A step-by-step tutorial with some helpful key points along with the procedure is provided below:
Step 1: Connect QuickBooks to Your Wix Store
First you have to add QuickBooks Connector to your Wix store in order to get started.
Search for QuickBooks Connector in the Wix App Market.
Choose "Add to Site."
Create a profile.
To authenticate the connection to QuickBooks Online, follow the instructions.
Step 2: Establish Your Synchronization Preferences
You may choose the precise settings for your Wix and QuickBooks Online Integration by using the configuration method below. Be aware that in order to ensure that the integration settings are customized to your company's needs and accounting procedures, you'll need to have a basic understanding of accounting.
The following needs to be configured before you can begin configuring your workflows.
Beginning of Account Time zone
Starting date of Integrations
Options for Email Sync Reports
Step 3: Create a Workflow for Your Orders
You will be prompted to generate a sale in QuickBooks Online when you check When an Order is created in Wix, create a Sale checkbox.
Create the filters to specify which Wix orders will be retrieved. The filters must be configured based on the order status.
Set the appearance of Wix orders in QuickBooks Online. Choose whether you want your Wix orders to be delivered to QuickBooks Online as Sale invoices or Sales Receipts in the case of QuickBooks Online. Choose the best choice for your company.
Step 4: Configure the Advanced Settings
Order Number Prefix: Any orders retrieved from your Wix account will now include the prefix you enter here. For instance, if you include the prefix "WX-" in the settings and you have order number "1234" in Wix, your order will be fetched into QuickBooks Connector with the order number "WX-1234" and transmitted to QuickBooks appropriately.
You can Select a Default Class or Location: In your QuickBooks Online system by using the Assign Sales to Class and Assign Sales to Location options. Only if you've created classes or locations in your QuickBooks Company File you can use this feature, which is exclusive to QuickBooks Online.
Original Client/Company/Generic Client's Online Sale Client: When creating a sales invoice, the majority of accounting systems demand the specification of a client record. You can select the type of client record that is being produced using this particular option. Original Customer is the default choice;however, you can choose Customer's Organization if your Wix customers give a corporate name and you'd rather have that show up in your accounting system.
Automatic Invoice Numbers: With this option, you can fully ignore the Wix order number and utilize your accounting system's sequential numbering scheme instead. Alternately, you can choose the Generic Online Sale Customer option if you don't want any customer records to be created at all in your accounting system. This indicates that a generic "WIX" customer record will be used to sync all sales to your accounting system.
Discount Product: To keep track of your discounts on sales, you can designate a special discount "Item."
Rounding off Error: If there is a rounding error in the overall amount of an order in a QuickBooks Online invoice or sales receipt, this product will be utilized to allocate.
Use a Shipping Item: To avoid potentially overcharging your consumers for shipping. If this happens, the integration might let you choose a specific "Item" to which you might assign these shipping costs. This will make it simple for you to monitor any revenue from shipping expenses.
Use Default Customer Message: By selecting this option, you can use the pre-written message from the QuickBooks template rather than having Wix's notes automatically filled in.
Allow Credit Card Payments: Choose this option if you want to accept credit card payments for the transactions.
Step 5: Enabling the Creation of New Items in QuickBooks Online through QuickBooks Connector
You don't need to enable this option if you don't want QuickBooks Connector to add new items to QuickBooks online. For products that are inventoried, QuickBooks Connector can only designate the COGS Account for the products at creation; the COGS pricing of the products are not synced. You must choose the income and expense accounts for non-inventory.
Step 6: QuickBooks Online Goods Compatible with Wix
You must set up your Wix items with distinctive SKUs in order for sales to successfully interact with your accounting system.
Name: We compare the product's name field in QuickBooks Online to its SKU field from Wix.
SKU: We cross-reference the product's SKU field in QuickBooks Online with its SKU field from Wix.
Step 7: In QuickBooks Online, Create Credit Memos.
You will be required to map a fallback account from which the payment money will be returned in this workflow. Your preferred refund number prefix, which will be added before the return receipt number, will also be requested. Keep in mind that only Wix Store orders and Wix Bookings refunds are synced by the integration.
Step 8: Prepare Your Taxes
Here, you must choose the appropriate Tax Code in QuickBooks Online for each tax created in Wix. More information on the tax structure is available.
Step 9: Payment Options
You can choose whether or not you want payment information from Wix to be registered against your sales in QuickBooks Online by using the transmit payments from Wix to QuickBooks Online settings.
Selecting the Map Individual Payment Methods link will allow you to map various payment methods to various clearing accounts.
Once you are satisfied with your changes, make sure to select Save.
Step 10: Sync
Now, your account is set up, all of your apps can sync data. Your account should sync automatically every hour when it is enabled, but you can manually initiate a sync at any time. Simply click Sync Now on the Manage tab's Synchronization Options menu.
Wix Integration with QuickBooks Desktop
With the help of Wix, a well-liked website builder, users can design websites without any programming experience. A common accounting program used by small firms is QuickBooks.
It might not seem likely at first that Wix and QuickBooks Desktop would work together. After all, QuickBooks is an accounting program, while Wix is a website builder. On the other hand, the two platforms are integrated.
Users are able to link their QuickBooks account to their Wix website due to the connectivity between Wix and QuickBooks Desktop. Users can display their QuickBooks data on their Wix website due to this link.
Wix and QuickBooks Desktop's connectivity is advantageous for small firms who use both systems. Businesses may now display their accounting data on their websites due to the integration, which can help them advertise and draw in more clients.
We hope that you can have a better understanding of organizing the data and procedures of your business by using Wix in sync with QuickBooks. Wix QuickBooks integration might increase your productivity and efficiency as you prepare to expand. It will be advised to choose the most feature-rich integration program for your organization in order to make the most of the procedure.
Accounting Professionals, CPA, Enterprises, Owners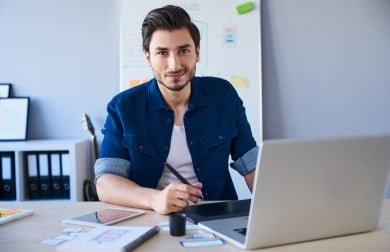 Looking for a professional expert to get the right assistance for your problems? Here, we have a team of professional and experienced team members to fix your technical, functional, data transfer, installation, update, upgrade, or data migrations errors. We are here at Dancing Numbers available to assist you with all your queries. To fix these queries you can get in touch with us via a toll-free number
+1-800-596-0806 or chat with experts.
---
Frequently Asked Questions
Does Wix Integrate with QuickBooks Online?
With Wix, a well-liked website builder, companies can make beautiful websites without having any design or coding expertise. Popular accounting program QuickBooks Online aids companies in managing their finances.
Does Wix Integrate with QuickBooks Desktop?
By integrating Wix with QuickBooks Online, you can automate your accounting. Never again enter invoices, clients, or merchandise by hand.
How do I Connect my QuickBooks Desktop to my Website?
Choose File, manage web apps after updating web services. Next to the app you want to configure, click Set up. You will then log in at the app's website after clicking this. On the app's webpage, click Connect to QuickBooks.
What is the Difference Between QuickBooks Web Connect and Direct Connect?
With Web Connect, you can manually import transactions into Quicken or QuickBooks after downloading them from your bank's website. Through internet banking, Direct Connect connects directly to your accounts.