One of the best-known markets for independent contractors is Upwork. Freelancers sign up and create a profile that highlights their best qualities. Clients (business owners, startup founders, entrepreneurs, etc.) post tasks on Upwork when they need help with a task. It is totally up to you to discover clients, as it is with the bulk of freelancing websites.
Save Time, Reduce Errors, and Improve Accuracy
Dancing Numbers helps small businesses, entrepreneurs, and CPAs to do smart transferring of data to and from QuickBooks Online. Utilize import, export, and delete services of Dancing Numbers software.
Clients typically publish their jobs which they need to be done. Now next you have to submit a proposal to the client in order to submit a bid for the jobs which you wish to work on. On Upwork, there are many different jobs to pick from the platform. Jobs are listed on Upwork in a variety of categories, such as Web, Mobile & Software Development, Design & Creative, Administrative Support, IT & Networking, Writing, Customer Service, Sales & Marketing, Translation, and many others.
Upwork Platform is mainly used by the clients for conducting interviews, choose, and work with freelancers and freelancing agencies. The client offers a description of the project they need done as well as the price range they are prepared to pay a freelancer. The customer can either advertise the job for any interested freelancers to apply to or they can invite particular freelancers to apply for their jobs. After deciding on a candidate for the project, the client hires that freelancer by delivering a contract with predetermined working hours, a fixed pay rate, and a completion date.
Employers or the client are not required to make any payments. Additionally, there are no additional fees for the freelancers from the clients that give them assignments to Upwork. However, the business keeps 10% of the independent professional's payment. Therefore, it may be claimed that the freelancers have nothing to lose but this small fee. After six days, money is released from escrow through Upwork and given to the freelancer. PayPal Accepts Payments made with credit cards, bank accounts, or both. The Upwork platform includes a timesheet program.
Description about QuickBooks Desktop and Online
QuickBooks Desktop
In QuickBooks Desktop, the program and the data file are both installed on the same computer or network. As a result, you need to be logged into that computer or network in order to access the file. Additionally, You can link directly to your bank to post fresh transactions. You must also input your banking password each time you connect to a bank.
You may customize the icon bar in QuickBooks Desktop for the locations you use the most. There are several keyboard shortcuts in QuickBooks Desktop. The list of open windows allows you to easily navigate to recent reports and transactions. On several panels, you may find transactions by using the Back and Forward arrows.
Despite the fact that you can move a backup or Portable Company File, the data will soon become outdated. If you make any modifications to your company file, you must make sure that all users with whom you share it have the most recent version.
QuickBooks Online
From any location with an internet connection, you may view your data in QuickBooks Online. This suggests that you can access your information while on the go using a number of devices. Once you've configured it, your online banking activity will automatically import. Multiple users can access the banking area without inputting any passwords or account details. For a few banks, PDF Bank Statements will be automatically retrieved.
When it comes to navigation, pressing the + new button on the dashboard will begin the majority of transactions. Using the side menu, you can get to places like reporting, banking, and lists of customers and suppliers. In addition, it's easy to grant your bookkeeper or tax advisor real-time access to your information. This makes it possible for you to work together throughout the year and at the conclusion.
By integrating your accounting and project management within Procore, you can grant field employees unrestricted access to financial data. Streamline data entry and give project managers quick access to accurate task costing information on the construction site. The corporate level users and accounting approvers are the intended audience for this course.
Need for the Upwork Integration with QuickBooks
The integration of Upwork is required with QuickBooks because of its great benefits. Integrating Upwork with QuickBooks enables organizations to integrate the project management and accounting by centralizing cost data for projects, standardizing accounting processes, and automating business operations. The following are some advantages as follows:
Building Long Term Relationships: A client can evaluate your ability to communicate, your work ethics, the caliber of your job, and most importantly, your time management skills. There are no restrictions on what can happen when relationships are nurtured. Your client may pay you bonuses on significant occasions, such as holidays, contact you while visiting your nation, and, most importantly, overwhelm you with work, which leads to several trips to the bank.
Get Long Term Contracts: According to the work you produce, the sort of work, the volume of work a client has, and most importantly the job posting the customer created when creating the job post, it is simple to get contracts on Upwork that continue for years.
Earn Bonuses: Receiving a bonus notification for a job well done when you log onto your Upwork account. One must outperform on tasks allocated to them and have a great client who values their work in order to receive bonuses.
Interacting with People from all over the World: You are expanding your horizons by starting to freelance on Upwork. You get to submit applications for jobs listed by clients from all over the world and eventually communicate with them via SMS, Skype, or any other available way.
Get Return and Referral Clients: Getting repeat business and, more importantly, referral business is the best way for a freelancer to demonstrate their value. You'll always get more work and more money from clients that value your job. When clients converse, they often discuss a variety of topics, such as a recent film you produced for a client or a website you coded. A recommendation customer is a certain sign that your work is valued and that what you are doing is worthwhile.
Learning of New Things: Upwork is a fantastic place to be if you want to learn new things, new software, or new skills.
Making of the Money: The majority of freelancers places bids on tasks. Although bidding is not an easy effort, it is simple to get employed if you have the required talents, an enticing and current profile, and a standout cover letter or proposal.
On the Upwork platform, real-time chat is a feature that both clients and freelancers can use to engage with prospective clients. The Upwork time tracking application tracks the freelancer's mouse and keystroke movements and screenshots their screen activity.
Key Benefits of Upwork
The advantages of using Upwork can be summed up as follows: Upwork makes it quicker and more affordable to discover the talent you can trust. Let's examine some of Upwork's advantages in more detail.
Working Freedom: One advantage of working as a freelancer is that you have far more freedom than when you work for an employer. In a sense, you are running your own business; you decide who you accept as a new client, what your hourly rate is, and how many hours you work.
Flexible Hours: It can be enticing to be able to select your own working hours. If you have kids, you might choose to go to work during the day and after they go to bed. The choice to work on a Saturday rather than a Wednesday because the weather is nice is totally yours. In general, as long as you follow the deadlines, You are free to choose when and how to complete the work for your clients.
Self-Management: You have complete control on how you handle things, including your workload, scheduling, dress code, and other choices. Your duty is to make sure that you please your consumers, Keep track of your spending, Seek out new customers, And negotiate pricing.
Location Flexibility: You might be able to live wherever you want and even travel while working if you operate as a freelancer. Although you can locate clients everywhere if you work as a freelancer, You may need to be close to them. Because a lot of freelance work is done digitally, you can work fully remotely and have clients all over the world.
Compensation and Income Control: If you are a freelancer, There is no need to ask your employer for a raise. The pricing is your choice. The amount of labor you accept is also up to you. However, market conditions do have some impact on rates and workload. A reduced pool of potential clients will unavoidably result from excessive salary demands.
Enhance Your Skill Set: As a freelancer, you accept a variety of projects from many different clients. Each project offers something unique and provides an opportunity for you to learn new abilities. So, you'll have a lot more options for growth as a freelancer as you work on a wider variety of project types.
Workflow of Upwork Integration with QuickBooks
The following example shows how to create particular sorts of products on an Upwork that is integrated with QuickBooks:
Analyze and assess your software and accounting requirements.
Recommend hardware and software specifications.
Put software in
Create and set up a chart of accounts as well as the whole accounting system, which includes payroll, Accounts Payable, accounts receivable, and inventory.
Put your balances as of that commencement date in your chart of accounts.
Make a list of the products you offer to your clients. Services, inventory components, non-inventory components, miscellaneous fees, and sales taxes are all included in this list.
Details about your outstanding accounts payable and receivable should be included.
Put in your final bank balances, outstanding checks, and deposits.
Fill up QuickBooks with your transactions going back to your start dates.
The information provided in the aforementioned post should assist you in integrating Upwork with QuickBooks. However, if there are any problems with the integration process you can get in touch with us, you may get help from our Dancing Numbers team via LIVE CHAT, who will take care of your problem and look for the best possible solution for you.
Accounting Professionals, CPA, Enterprises, Owners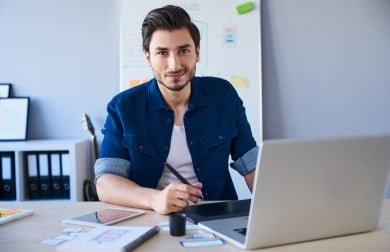 Looking for a professional expert to get the right assistance for your problems? Here, we have a team of professional and experienced team members to fix your technical, functional, data transfer, installation, update, upgrade, or data migrations errors. We are here at Dancing Numbers available to assist you with all your queries. To fix these queries you can get in touch with us via a toll-free number
+1-800-596-0806 or chat with experts.
---
Frequently Asked Questions (Faqs)
How Can I Integrate in QuickBooks?
There are three steps of Integrating with QuickBooks:
• Make an account on the Intuit Developer portal as a first step. On developer.intuit.com, you are given access to a Sandbox QuickBooks Online firm after creating an account, which may be utilized for testing and development.
• Create an application next using your developer account. You will receive a set of client id and client secret as a result of doing this, which you will use to connect your app to the QuickBooks Company (production or sandbox) and obtain Oauth tokens. Client keys are accessible in your app's "Keys & OAuth" tab.
• The next step is to create OAuth tokens using the client keys. One of our SDKs or OAuth Playground can be used for this programmatically.
How QuickBooks does Integrate with Desktop?
Get QuickBooks Time installed. Add-on for QuickBooks integration In QuickBooks Time, select Feature Add-ons > Manage Add-ons from the left menu. Click Install after finding QuickBooks Desktop Integration in the list. Make your selections for the data you wish to import. Select Options and then click next.
What are the Disadvantages of QuickBooks Online?
• Lack of features that are industry- and business-specific (such as lot tracking, ecommerce and barcode scanning)
• Key reports outside of accounting are lacking.
• Instability or system failures
• Absence of direct expert assistance.
• Issues with file size and transaction number restrictions.
• Restrictions on the quantity of users.