An online tool called Paylocity was created expressly to make routine payroll and HR-related procedures easier. You can streamline HR procedures using Paylocity and possibly cut costs and time. Additionally, Paylocity and QuickBooks may be readily connected, reducing the need for duplicate entry. In this article, we'll look at how to link QuickBooks and Paylocity.
Save Time, Reduce Errors, and Improve Accuracy
Dancing Numbers helps small businesses, entrepreneurs, and CPAs to do smart transferring of data to and from QuickBooks Online. Utilize import, export, and delete services of Dancing Numbers software.
Paylocity is a comprehensive program that offers small businesses in numerous industries the best options for cloud-based payroll services and HR software. This software offers Web Pay, their entry-level payroll solution, in addition to tax preparation, benefits management, time and labor tracking, and talent management. Each employee will be given access to the Paylocity self-service site after providing all the necessary information. After that, team members can access other personal and business information and register for direct deposit.
Some HR solutions enclose your data in "Walled Gardens" or make it challenging to use other technologies. Others don't lock you in, but they provide additional difficulties due to manual integrations and bad data quality.
Users have access to check the accuracy of each payroll before it is processed to assure this. Users can also run reports to see how the organization's staffing costs and personnel patterns have changed over time. This work productivity app assists employees in filing payroll taxes and other employer taxes by acting as a registered reporting agent with the IRS in each state. Due to its time-saving payroll features, ability to link payroll with other business operations, and seamless integration with other programs like QuickBooks, Paylocity is becoming more and more popular in large enterprises.
We provide a comprehensive, single platform solution with built-in flexibility and selection. Paylocity is your hub, helping to maximize accuracy, increase automation and efficiency, and drive action throughout the business. Whether you need to link other services and providers or access data from Paylocity in other systems, Paylocity is your hub.
QuickBooks is an accounting program created by Intuit whose products offer desktop, internet, and cloud-based accounting program that can process invoices and business payments. The majority of QuickBooks customers are medium-sized and small enterprises. QuickBooks is well-liked by these consumers due to its simplicity of use and reporting capabilities.
Numerous features from the Web have been incorporated by Intuit into QuickBooks, including:
Functions of electronic payments
Remotely accessible features
Map capabilities
Outsourcing and guidance with remote payroll
Reconciliation and online banking
Enhanced mail capabilities with Microsoft Outlook
Additionally, QuickBooks provides support features and other features including pre-authorization of electronic funds and employee time monitoring alternatives. Intuit also offers QuickBooks Online, a cloud-based service that enables users to access the program through a secure logon by subscribing for a fee. Intuit frequently updates and upgrades QuickBooks software.
Integration of Paylocity and QuickBooks
The first step for users is to verify their Paylocity and QuickBooks accounts.
Users should then log in to Paylocity Web Pay after logging into their Paylocity accounts.
Users should then choose Integrations, then Web Services, and finally Integrations.
Users should then open the explore Marketplace Menu.
Users should now locate and access the Browse Marketplace Menu, where they can search for QuickBooks.
After completing the form, the user will receive specific information from the chosen vendor regarding the data that will be transferred.
The Paylocity Automated Data Exchange (PADE) request form will automatically appear after selecting "Integration."
Users should now finish the PADE form and digitally sign it.
It will immediately generate a request ticket for the implementation analyst for partner integration.
The users will receive a call within 2 to 4 days with the necessary billing information and supporting documentation.
Visit QuickBooks Online to start the integration process.

The users can link to their QBO accounts and map their web pay codes to the appropriate QBO accounts by accessing Journal Entry set up.
List of Paylocity
Integration of Payroll
Management of Payroll
Management of Labor
Pre – registration
Templates of Document
Management of employee
Portal of Employee
Self service employee
Reporting interactive
Financial Analysis
Dashboard of Activity
Paylocity vs QuickBooks Desktop
Reviewers who compared the two options discovered QuickBooks Desktop Payroll to be simpler to use and manage. The ease of setup and working with Paylocity in general, however, was favored by reviewers.
Reviewers believed that QuickBooks Desktop Payroll better suited their needs than Paylocity.
The majority of reviewers said Paylocity was the best choice when considering the level of ongoing product support.
Our evaluators appreciated Paylocity's path over QuickBooks Desktop Payroll's in terms of feature releases and roadmaps.
Features of Paylocity QuickBooks Integration
There are two key characteristics of Paylocity's Integrations Marketplace, an Integration Platform as a Service (IPAAS).
To oversee the current Integrations.
To make it possible to browse and choose new integrations from the list of supported vendors.
With QuickBooks, Paylocity provides a full 180-degree outbound connectivity. This indicates that the interface is just one-way, and data from Paylocity will transfer to QuickBooks. A reverse situation is not feasible.
Steps to Integrate Paylocity and QuickBooks
Implement Paylocity with QuickBooks by following the instructions below:
Login Paylocity: Access Paylocity Web Pay.
Choosing Integrations: Select Integrations from the Web Services menu.
Open the Menu for the Marketplace: Search for QuickBooks in the Browse marketplace menu that is open on the right side.
Compile the Data :

You will get comprehensive information about the data that will be shared from the chosen vendor under the data exchanged action. (QuickBooks Online does not, however, offer this option.)
The Paylocity Automated Data Exchange (PADE) request form will open as soon as you click on "Begin Integration."

Fill Out the PADE Form: Fill out the PADE form and digitally sign it. The partner integration implementation analyst will call you within 2-4 days with the billing information and any extra papers the vendor will need to submit, and this will instantly open a request ticket for them.
Final Step: When you select "Begin Integration" for QuickBooks Online, you will be taken to the Journal Entry setup page, where you may connect to your QBO account and map the web pay codes to the appropriate QBO accounts.
Benefits of Paylocity QuickBooks Integration
The integration of QuickBooks and Paylocity has many advantages for tracking every aspect of your company's accounting with more accuracy. The best feature of this integration is that it functions as connectors, removing the need for separate integrating tools and eliminating the necessity for the user to connect any services.
Running Integration Paylocity
A user must add and then start a payroll in QuickBooks in order to use the Paylocity interface with QuickBooks. Next, update the Quick Pay screen and make modifications to the pay details screen. To confirm the tool, you must now make an additional manual check. Ensure that the audit screen is finished, that the batch tools have been approved, and that you have clicked the submit button.
Integration of Paylocity
You must first log into Paylocity before selecting any integrations. The user must select the integrations from the web service menu. You must now locate QuickBooks by using the browse marketplace menu. Till the software is not finished, adhere to the displayed instructions. Once the program is finished, complete the mandatory area with all necessary information.
If you follow the steps, you can easily integrate Paylocity with QuickBooks Desktop and Online. You can easily combine Paylocity Integration with QuickBooks Desktop and Online by simply adding an extension. Depending on the integration solution, you might be able to access features that are useful for your corporate website.
All you have to do is make sure that you perform these tasks under expert guidance. However, if you experience any difficulties while using the Paylocity Integration with QuickBooks Desktop and Online, You can connect with Dancing Numbers team via, chat, mail or phone call. They will assist you in resolving your issue.
Accounting Professionals, CPA, Enterprises, Owners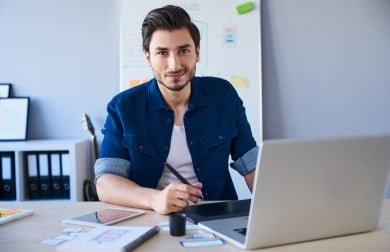 Looking for a professional expert to get the right assistance for your problems? Here, we have a team of professional and experienced team members to fix your technical, functional, data transfer, installation, update, upgrade, or data migrations errors. We are here at Dancing Numbers available to assist you with all your queries. To fix these queries you can get in touch with us via a toll-free number
+1-800-596-0806 or chat with experts.
---
Frequently Asked Questions (Faqs)
What Payroll Companies Integrate with QuickBooks?
QuickBooks Payroll App Integration Online Advanced Payroll Apps that Are QuickBooks Compatible
• Gusto. Highly Viewed. 4.7. (3.5K) …
• Rippling. Highly Viewed. 4.9. (1.7K) …
• Square Payroll. 4.7. (579) Cloud-based payroll processing solution. …
• OnPay. 4.8. (400) …
• Patriot Payroll. 4.8. (3K) …
• WebHR. 4.3. (498) …
• Homebase. 4.6. (866) …
• Buddy Punch. 4.8. (724)
How can I Integrate a Website into QuickBooks?
To accomplish this, access the control panel of your Web host and log in as an administrator. After selecting the "Operations" option, select "QuickBooks." Check the box next to "Import Inventory on the Next Sync" by selecting "Account Settings" after that.
What Type of Programs Integrates with QuickBooks Desktop?
Sales force- QuickBooks is effortlessly integrated with Salesforce, a potent cloud-based customer relationship management (CRM) application.
• Zoho
• WooCommerce
• Shopify.
• Hubspot
• Amazon
• TSheets Time management
• Expensify.
How can I Pay Employees in QuickBooks Online if I don't have a Payroll Subscription?
With the latest QuickBooks online editions, setting up your payroll manually is a relatively straightforward process.
• Click Edit.
• Visit Payroll.
• Then click Company Preferences.
• Pick "Manual Payroll" from the menu.
• Click "OK," and it is done.