FreshBooks is a cloud-based accounting application made specifically for independent contractors and their teams. With the use of this software, you can send bills, keep track of spending, schedule appointments, and work together on projects. The web-based version of the well-known accounting software QuickBooks is called QuickBooks Online.
Save Time, Reduce Errors, and Improve Accuracy
Dancing Numbers helps small businesses, entrepreneurs, and CPAs to do smart transferring of data to and from QuickBooks Online. Utilize import, export, and delete services of Dancing Numbers software.
QuickBooks Online is appropriate for most organizations and can handle a broad range of accounting features. FreshBooks, on the other hand, is more suited to small businesses or independent contractors. You can be forced to import data from FreshBooks to QuickBooks Online depending on your needs. The procedures you must take to import data from FreshBooks to QuickBooks Online will be covered in this blog.
Both FreshBooks and QuickBooks are separate software solutions with distinctive and complementary capabilities. While FreshBooks is suitable for small businesses and solo entrepreneurs, QuickBooks Online accounting solutions include a variety of products made to meet the demands of accountants working in all types of enterprises. You can be forced to convert from FreshBooks to QuickBooks Online by your expanding business and the related accounting complications. While changing can help you comply with the most recent accounting regulations, it can also have a number of advantages for improved bookkeeping, receipt management, and inventory control. This post tries to make the transition from FreshBooks to QuickBooks simple for you.
Pros and Cons of QuickBooks Online
QuickBooks Online Benefits
The use of QuickBooks Online has many advantages. The major benefit for business owners who are also involved in other responsibilities is that it is simple to set up and run. Additionally, a lot of accountants utilize QuickBooks, which makes collaboration within the program easier. Let's look at the benefits of QuickBooks Online listed below:
Two key advantages of using QuickBooks Online are its quickness and simplicity of installation.
As soon as you enter some information about your business, the application is quickly customized to your needs based on your responses.
When you first log in, QuickBooks will ask you to do a few tasks.
The QBO dashboard's UI is attractive and user-friendly, and it contains graphs that display your sales success, income, profit and loss statement, and expenses.
Another feature we appreciate is the ability to change the date range using the interactive graphs in QuickBooks.
Modifications to forms and invoices are simple.
For each template that QuickBooks offers you, you have a selection of accent colors and fonts to choose from.
Another advantage of using QuickBooks Online is that it includes accountant authorization.
There is no learning curve and QuickBooks Online offers every feature that accountants deem crucial for small businesses because the majority of accountants already use it.
Using a third party accountant will help you avoid compatibility issues since the software allows you to grant access to one.
Contraints With QuickBooks Online
For small businesses, QuickBooks Online is the best accounting solution since it is user-friendly and contains all the functionality they require. When choosing your software plan, there are a few considerations to keep in mind, such as the following:
If your firm is growing or you presently employ (or wish to employ) workers, you might decide to start with one of the small business plans since the self-employed plan cannot be upgraded to one.
The proposals cap the number of users who can access the system.
If you operate multiple businesses, you require numerous subscriptions.
Despite the QBO's limitations, there's no denying that QuickBooks could improve the way your business operates. Due to the wealth of features and affordable price, it's a terrific option for any small business.
Mobile App Function in QuickBooks Online
You have access to mobile and tablet apps for iOS and Android through your QuickBooks Online account. They are able to:
You have the ability to create, modify, send, and track invoices.
Photos of receipts should be taken and included to costs.
Transaction reconciliation is simple to complete.
You may view customer information using the app.
You can also add new clients and communicate with them via messaging.
Review the data on the dashboard, including the profit and loss statement and account balance. Additionally, you get access to both open and past-due bills.
Benefits of Switching from FreshBooks to QuickBooks?
Transferring your current records from FreshBooks to QuickBooks has a number of benefits. Let's examine the most promising ones first.
Scalability
Businesses that offer any goods or services and require a complete accounting solution should use QBO. On the other side, FreshBooks can offer straightforward accounting and reporting tools for freelancers, solo entrepreneurs, and small businesses. You can meet your company's growing accounting needs by switching to QuickBooks Online.
User-friendly Interface
While QuickBooks is a comprehensive package with a tone of tools for accounting, bookkeeping, time tracking, payroll, receipt management, and inventory monitoring, FreshBooks has a straightforward interface and a small number of functionality. QuickBooks has a user-friendly interface to make it simple for you to move around the features.
Integrations
The integrations for FreshBooks were created with small businesses and freelancers in mind. Contrarily, QuickBooks offers more than 400 interfaces across software categories like as payroll, CRMs, e-commerce, banking, and others, giving you the best possible visibility and control over your accounting data and procedures.
Accounting
Using the online version of QuickBooks, you can effortlessly keep track of your finances. Double-entry accounting features keep your books up to date and make it easier to monitor cash flow. Balancing both sides of your sheets is easier and less time-consuming with automated accounting functions.
Mobile Access and the Internet
A cloud-based accounting program geared toward independent contractors and small enterprises is called FreshBooks. A number of industries are targeted by QuickBooks versions, including contractors, manufacturers, distributors, and retailers. While the latter service is cloud-based, the former can be used online and on standalone PCs by using cloud hosting feature.
Reporting
Numerous reporting and analytics capabilities are available in QBO, the majority of which are essential for precise analysis and decision-making. Every group of reports has sub-reports that give you the specifics you need to comprehend financial information, sales procedures, and inventory condition.
Inventory Management
If you have previously looked at QuickBooks and dismissed it, you might want to give it another look now because it has a lot of new and improved capabilities. QuickBooks enables you to scan your receipts and store the receipt data in the application with the warehouse management app for Android. You can track the status of your orders with the Android app, which will help you manage inventory effectively.
Automations
QuickBooks Online automates accounting processes. Small business owners experience time and stress savings. You may synchronize data from credit card and bank transactions, send out recurring invoices and payment reminders, and reconcile expenditures. Additionally, you can use the application to categorize them. As a consequence, you can save time and energy by automating everything rather of doing each operation manually.
Pricing
QuickBooks Online has a variety of service packages designed to satisfy the needs of various business kinds.
Electronic Billing
One of QuickBooks Online time-saving advantages is automated billing. You may track bills through the system, email them to clients, gather online payments, and also ask for electronic signatures.
Support for QuickBooks Online Users
Numerous support alternatives are available to QuickBooks Online users. You can reach the company's website for both phones as well as Chat support. If you wish to handle problems on your own, the support website offers a searchable knowledgebase, along with articles, advice, and videos. A chatbot in the QuickBooks Self-Employed app called QB Assistant may react to a variety of questions about your account and connect you to live support.
You can now go on to the section that describes the precise actions you need to do in order to import data from FreshBooks to QuickBooks Online.
Steps to Transform Your FreshBooks Data into QuickBooks Online
You may rapidly move data from FreshBooks to QuickBooks Online by following a few simple steps. Follow the instructions listed below:
Foremost, you will have to create a backup of your data. In addition to this, you have the option to import a duplicate copy into QBO before starting the procedure. Professionals typically advise for doing both.
You should be aware that these applications typically don't communicate directly. From FreshBooks, you may export your data and list items to an IIF, Excel, or CSV file, which you can then import into QuickBooks Online.
You can obtain this information from your bank in a QBO file and import it into the QuickBooks program to traverse your transactions.
Finally, you can use a few applications from a third party to get the same outcomes.
This blog describes the process in detail for migration data from FreshBooks to QuickBooks Online. Ensure that you follow each step exactly. Read up on the advantages of transferring data from FreshBooks to QuickBooks Online as well. Contacting the Dancing Numbers experts can be very helpful, especially if you are having trouble putting any of the advice in this blog's instructions into practice.
Accounting Professionals, CPA, Enterprises, Owners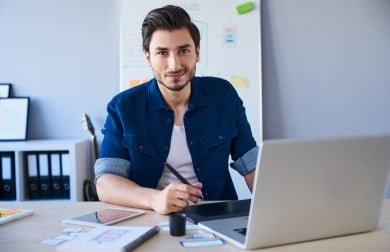 Looking for a professional expert to get the right assistance for your problems? Here, we have a team of professional and experienced team members to fix your technical, functional, data transfer, installation, update, upgrade, or data migrations errors. We are here at Dancing Numbers available to assist you with all your queries. To fix these queries you can get in touch with us via a toll-free number
+1-800-596-0806 or chat with experts.
---
Frequently Asked Questions (Faqs)
What are the Key Benefits of Transferring Data between FreshBooks and QuickBooks Online?
• By automatically transferring data between FreshBooks and QuickBooks Online, you can save time and money.
• Connect several data sources to QuickBooks Online to automate your cost and billing needs.
• Cut out manual data entry and shortcuts, which frequently lead to human error.
What is the Use of FreshBooks Connector?
• You may connect QuickBooks Online and FreshBooks using the FreshBooks Connector, which will allow you to stop manually entering data altogether and save you hours every day.
• When an invoice is created in FreshBooks, the FreshBooks Connector will automatically create an invoice in QuickBooks Online.
• To add an item to QuickBooks Online, share any updated or created FreshBooks goods.
• Ongoing assistance provided by our staff.
What kinds of Data are Importable into QuickBooks Online?
The following data can be imported into QuickBooks Online:
• Bank Information
• Clients
• Vendors
• Chart of Accounts
• Goods and Services
• Invoices
What is the use of QuickBooks Hosting?
When you host QuickBooks on a virtual machine and use it online, it might deliver a lot more than it advertises. Using a variety of desktop and mobile devices, you may manage your accounting activities across several locations. As an Intuit Authorized QuickBooks Host, it can provide you appealing QuickBooks hosting solutions that meet your company's needs.
What Advantages come with working on the Cloud?
Your company's data is accessible in the cloud from any location with an internet connection and on any device. When working with various collaborators, such as your bookkeeper or accountant, you will always have access to the most recent data because all of your data is in one location.
How can I Determine if QuickBooks Online is the Appropriate Option for me?
Businesses that want real-time collaboration and remote access to their business data should use QuickBooks Online. Take advantage of automated data backup, real-time insights from your accountant, workflows that are automated to minimize error and maximize productivity and reports that are customized for your company by moving your accounting online.
Do I Require QuickBooks to Download?
Since QuickBooks Online is cloud-connected and accessible from any device with an internet connection, there is no requirement to download it. You may download QuickBooks Online for mobile from the Apple App Store or Google Play Store.