In contrast to QuickBooks, Which is the most popular and well-respected small business accounting system, ShopKeep is a straightforward yet sophisticated solution. The effectiveness of your company as a whole can be significantly improved by integrating ShopKeep with QuickBooks. Anything that enables you to automate portions of the accounting process will help you save time because manually inputting data takes time.
Save Time, Reduce Errors, and Improve Accuracy
Dancing Numbers helps small businesses, entrepreneurs, and CPAs to do smart transferring of data to and from QuickBooks Desktop. Utilize import, export, and delete services of Dancing Numbers software.
You can also save money in the meanwhile. However, Successful business growth frequently involves trial and error. A cloud-based point of sale system for retail and restaurant enterprises is ShopKeep by Lightspeed. Business owners may access company data, track transactions, and make real-time adjustments while they are away from the store due to cloud-based POS systems.
ShopKeep provides entrepreneurs with the resources they need to succeed. Sell both offline and online. Check your stock as it comes in and keep track of it to ensure that you never run out of supplies or ingredients. Use advanced analytics to make more informed judgments. Manage your workforce, among other things. An all-in-one software solution is completed with an easy-to-use register, BackOffice dashboard, and Pocket mobile app.
An application programming interface (API) will soon be made available by ShopKeep. When Modern Retail makes their API available, they already have a beta tester signed up. The point of sale system known as ShopKeep was created to integrate with QuickBooks Online. You can manage your cash drawer, handle sales transactions, and run a better business using ShopKeep. After each transaction or shift, your data syncs with QuickBooks Online for simple accounting and significant time savings.
About QuickBooks Desktop and Online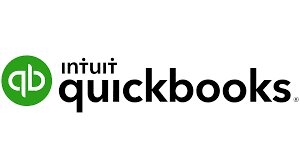 QuickBooks Desktop
One of the most popular small business accounting applications worldwide is still QuickBooks Desktop. A cost-effective, user-friendly program, QuickBooks Desktop is perfect for both small and expanding organizations. Currently, QuickBooks Desktop offers four distinctly different desktop editions: QuickBooks Pro, QuickBooks Premier, QuickBooks Enterprise and QuickBooks Accountant. The first three editions each provide a great range of features and functionalities, but QuickBooks Accountant is the best choice for accountants who want to interact with and manage their clients who already use QuickBooks Desktop software.
There is a good reason why small business owners prefer QuickBooks Desktop. It offers scalability, a tone of helpful features, affordability, and easy system navigation. There are many hosting providers that will host QuickBooks Desktop for you, giving you access anytime, anywhere, if you're hesitant because it's a desktop application.
QuickBooks Online
The maker of QuickBooks, Intuit, has been around for more than 30 years and has essentially always controlled the small business accounting industry. Originally designed as desktop software, they produced an online version of QuickBooks in the early 2000s but completely redesigned it around five years ago and continue to enhance and add new features to it. This made it possible for outside parties to integrate and offer retailers a more diverse ecosystem for their small company requirements.
Whether you do your own books or engage with an accountant or bookkeeper, modern accounting software significantly reduces the pain associated with accounting procedures. On the market, QuickBooks Online is among the top options. Like ShopKeep, QuickBooks Online has a lot of advantages; including being safe and simple to use from anywhere you have an internet connection. Additionally, it is quite flexible and keeps account of every transaction smartly, enabling you to run in-depth reports on things like profit and loss, taxes, and much more.
Need of ShopKeep Integration with QuickBooks
Even though ShopKeep POS systems provide some fundamental bookkeeping tools, it's crucial to invest in accounting software as your company expands. Any firm must maintain accurate books and tax records, but when a business expands, this responsibility only gets more pressing. By using the best available alternatives, specialized software integration increases the potential of your business. The outcome might really be something extraordinary.
As you are aware, time is money, and if you spend too much time trying to reconcile your records, you will lose money. Knowing how to integrate with QuickBooks can not only help you improve your workflow, but it will also free up time and resources for you to concentrate on other areas of your company that you may have overlooked because you were too preoccupied with the books.
Even CSV file import and export require work and raise the possibility of error. Because of this, if ShopKeep is associated with your QuickBooks account, it sends the proper Journal Entries to QuickBooks each night after you finish your shift, one for sales and an additional one, if desired, for cash drawer features.
Unlike many other solutions that produce a busier view and send over each transaction as it occurs, these journal entries give you QuickBooks data in a batched format.
ShopKeep proposes the best account mapping for you right away, making setup simple. You can alter your mapping to ensure a flawless connection between ShopKeep and your current accounts.
Your register totals are quickly linked to your QuickBooks account when ShopKeep and QuickBooks are combined, making it simpler to balance your accounts.
ShopKeep makes syncing your QuickBooks Online Account incredibly simple with a guided setup procedure, detailed step-by-step instructions, and extensive online documentation for reference.
As your company develops, ShopKeep supports connectors with all three QuickBooks Online editions: Simple Start, Essentials, and Plus.
By streamlining your accounting processes and reducing human error while transferring data between applications, the ShopKeep QuickBooks Integration may assist you.
It uploads/sends shift data, including sales tax, tender totals, refunds, sales, discounts, cash drawer activity, and other information, to QuickBooks.
Key Benefits of ShopKeep
Small businesses with staff who aren't especially tech-savvy or who just want a user-friendly interface can consider ShopKeep's POS system. It's also a fantastic option for companies that must substantially rely on a mobile POS service. The POS software from ShopKeep is easy to use, attractively made, and loaded with fantastic features such as:
1. Inventory Control
The inventory management function in ShopKeep stands out among its rivals since it is more considerate of small enterprises. Of course, the most fundamental purpose of the feature is to assist users in determining which things and how much to include in their purchase order to suppliers.
2. Customer outreach
With the aid of this tool, you may create a customer email list that you can use to inform customers about impending deals, special offers, and store events in order to increase sales. To help guide your sales strategy, you may also construct customer profiles where you can keep tabs on each customer's past purchases, visits, and average spending.
3. Back Office Interface
Users can manage all the moving components of their business using ShopKeep's online back office interface. The Back Office compiles all of your company's data into a simple-to-use dashboard and offers real-time reporting. You may learn more about your sales numbers, clients, and inventory levels with this dashboard. Additionally, it provides a range of reports that can assist you manage your sales and get insight.
4. Card Reader
There is no longer a concern about credit card processing due to ShopKeep. The program includes a built-in card processor. The requirement to invest time, effort, and additional resources in setting up your own card processors is eliminated by this functionality. This POS system also permits the integration of a third-party card processor for users that want to utilize one.
5. Credible Analytics Tool
Users of ShopKeep can access a powerful analytics tool that provides real-time analysis of sales data. Users benefit from this when making decisions. Additionally, even without an internet connection, all features can still be used.
6. ShopKeep Register
The register on ShopKeep accepts and splits payments, offers discounts, applies modifiers, and permits returns and refunds. The register is made to be simple to use, which reduces the amount of training personnel will need to utilize it.
7. Offline Transactions
ShopKeep can accept credit card payments offline, but only through Clover Mini, Clover Flex, and Clover Station hardware. Even if the device cannot be linked to the internet, it must still be connected to a network.
8. Integrated Time Clock
With this tool, clocking in and out for your staff members is simple. By learning when your firm is busiest, you can utilize this information to plan your staff and give certain employees the permissions they need to register. Owners of businesses can track and evaluate the performance of their staff using this function.
9. ShopKeep's Assistance
In this area, ShopKeep excels. The system provides a wide range of customer service options, including email, SMS, live chat that is available around-the-clock, and a comprehensive online knowledgebase. For small firms who depend on their systems to generate revenue, this is a terrific service. Along with the conventional ways of customer service, ShopKeep also runs a blog called the Small Business Hub that is full of small business information.
Steps for ShopKeep QuickBooks Integration
Follow the below mentioned steps to integrate Shopkeep with QuickBooks Desktop and Online.
STEP 1: Add QuickBooks Integration
First of all, you have to log in to the back office as a business owner or an employee with the "Manage Account" and "Manage QuickBooks Integration" privileges.
Then, Pick "Integrations" from the drop-down menu, and then "QuickBooks Accounting"
Right now, you need to press the "Add QuickBooks Integration" button.
Follow the on-screen instructions to upgrade to a price package that includes QuickBooks Integration.
STEP 2: Register with QuickBooks
You must register for an account before you can begin using QuickBooks. Users with accounts can jump right to the section labeled Enable QuickBooks Integration.
Sign in to BackOffice at first as a Business Owner.
Next, Pick "QuickBooks Accounting" from the "Integrations" menu by clicking.
Following that, click the link to create a new account.
Go ahead and click "Buy Now" or "Free Trial" after which you should select a version.
Once everything is complete, click "Create Account" after entering all the necessary information.
You must follow the remaining instructions to complete the QuickBooks account setup.
To enable ShopKeep QuickBooks Integration, you must lastly take the actions listed below.
STEP 3: Enable QuickBooks Integration
To activate QuickBooks integration and begin automatically syncing register data, link your QuickBooks Online account to ShopKeep. Before permitting the integration for the first time, you must first configure sales tax in QuickBooks.
Turn off the pop-up blocker in your web browser at first.
Enter the BackOffice as a Business Owner after that.
Select "QuickBooks Accounting" from the list of integrations by clicking on the BackOffice tab.
After that, click "Connect to QuickBooks" and then input your QuickBooks login details in the pop-up window that appears.
After completing the above step, you need to click "Sign In" to continue.
After that, you have to select "Connect" followed by "Complete Setup."
Before choosing "Next," review the QuickBooks integration procedure and decide whether to post individual transactions or summaries.
NOTE: Summaries (Default): Shortly after the shift is over, a single Sales Receipt is posted with a summary of each register shift.
Individual Transaction: Immediately following the conclusion of each sale, it is uploaded and given back as a unique Sales or Refund Receipt.
You must click "Select Accounts" to allow QuickBooks to set up the default ShopKeep accounts and items.
Select the QuickBooks accounts to which ShopKeep data will be synced. The default QuickBooks account mappings should be updated, and posting locations, non-cash gratuity payouts, and cash expense payouts should all be enabled.
When you're finished, click "Save" and then the "Done" tab to finish the integration setup.
The fact that QuickBooks is a comprehensive system that can handle almost all accounting needs is one of the reasons it is so well-liked. Direct integration with QuickBooks can give businesses that require a comprehensive bookkeeping solution or have outgrown the reporting features of their ShopKeep POS software more time, money, and energy to devote to their primary business.
Now that you've read this article, we hope it will be easier for you to comprehend and use QuickBooks and ShopKeep. However, you may always seek our experts' advice if you have any questions.
Accounting Professionals, CPA, Enterprises, Owners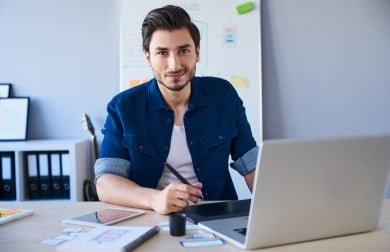 Looking for a professional expert to get the right assistance for your problems? Here, we have a team of professional and experienced team members to fix your technical, functional, data transfer, installation, update, upgrade, or data migrations errors. We are here at Dancing Numbers available to assist you with all your queries. To fix these queries you can get in touch with us via a toll-free number
+1-800-596-0806 or chat with experts.
---
Frequently Asked Questions
How can I Update Account Mapping?
You can modify which QuickBooks accounts get access to each and every ShopKeep data point. Do not change data already in QuickBooks as changes to account mapping may become effective at the following register shift.
• Visit the BackOffice, Select "Integrations," and then choose "QuickBooks Accounting."
• Choose the "Update Account Mapping" tab in the Settings part of the page after that.
• After that, Use tabs to navigate between various account kinds.
• From the drop-down option, Select New QuickBooks accounts.
• To save all of the changes you've made, click the "Save" button at the end.
What Applications Integrate with the ShopKeep POS System?
The third-party systems QuickBooks, BigCommerce, and Mailchimp can all be integrated with ShopKeep. It also interfaces with ShopKeep eCommerce by Lightspeed, the company's own e-commerce platform. The e-commerce platform makes it easier for you to run your online business by letting you make online gift cards, amend orders that have already been placed, and create discount codes.
What Security Features does the POS System from ShopKeep have?
The ShopKeep credit card readers abide by PCI standards. When a credit card is swiped, customer data is encrypted, and ShopKeep by Lightspeed doesn't keep track of critical credit card data.
Is there a Mobile App for ShopKeep by Lightspeed?
Users of ShopKeep by Lightspeed's POS system can choose from a variety of apps. For iPads and Android tablets, ShopKeep by Lightspeed is a cloud-based point of sale system. You may download its apps from The Apple Store or Google Play. Once the ShopKeep Register software is installed on your tablet, you may use the device to process payments, control inventory, and view sales figures. You can also download the ShopKeep Pocket app for your Smartphone if you're a mobile business owner. You can keep track of sales, keep an eye on cash registers, and see the time and attendance data for your staff members with the ShopKeep Pocket app, a virtual assistant tool. ShopKeep Pay is yet another mobile app provided by ShopKeep by Lightspeed. Delivery and curbside pickup are made simpler via the ShopKeep Pay app.