While working with QuickBooks, if you ever encounter Error 195, then you can be sure of one thing- your QuickBooks system files in Windows are MISCONFIGURED! Not to worry though as you can easily resolve this error with the QuickBooks Repair Tool. This versatile tool can help you resolve different kinds of errors in QuickBooks simply and swiftly.
Save Time, Reduce Errors, and Improve Accuracy
Dancing Numbers helps small businesses, entrepreneurs, and CPAs to do smart transferring of data to and from QuickBooks Desktop. Utilize import, export, and delete services of Dancing Numbers software.
What different Kinds of Problems can the QB Repair Tool Hub Fix Easily?
Every software application can encounter errors & bugs due to a variety of system and user-specific reasons. It is the same with QuickBooks and said errors & bugs can cause a lot of problems & even wreak havoc with data and day-to-day operations.
The QB Repair Tool hub is an extremely handy feature of QuickBooks that can resolve a wide variety of errors and bugs in the platform.
• Installation Errors:
If you are finding it difficult to install the latest version or updates in your system, then the 'Installation Issues' tab in QB Tool hub can help resolve your troubles in a jiffy.
• Network Connectivity Problems:
Network connectivity issues can be extremely frustrating, especially if they are not resolved even after applying different kinds of solutions. The QuickBooks Tool Hub can help you out in such cases. All you need to do is go to the 'Network Issues' tab of the repair tool hub and resolve everything easily.
• Company File-Related Issues:
Just go to the 'Company File Issues' tab on the tool hub window and then follow the on-screen prompts/instructions to take care of any company filed related problem If you need further help, click on the 'Help' option.
• Retrieval of Login Credentials:
Forgot your QuickBooks login details? The 'Password Reset' tab on the QB tool hub can help you recover forgotten details using your username & registered email ID. The QB repair tool will then generate a login credential retrieval link & send it to your registered email address.
What is QuickBooks Error 195?
Coming back to error 195, While it can be easily resolved by the QB Repair Tool hub, it is best to know the details behind its occurrence and the other different ways to tackle & resolve it.
Error 195 occurs when a user is trying to verify and then Rebuild Company Files in QuickBooks. It can also occur when someone deletes their bank accounts.
Below are crucial details about the error, including the key reasons and actions behind its occurrence.
What Causes QuickBooks Error 195?
As stated, Error 195 is a system error that shows an invalid account or account routing number with a bank feed connection. This key underlying reason is a QuickBooks system configuration in Windows goes awry or becomes broken. These erroneous system information files can cause loss of data, disrupt normal software functioning, and reduce system efficiency.
Different things can cause a QB system file to break.
Improper Software Installation or Hardware Configuration Error.
Outdated & Corrupt Windows Registry Entries.
Any kind of System Breach by Malware such as Viruses, Spyware, Trojan, Adware, etc.
Improper Shutdown of the System.
File and Registry Errors that can have a Cascading Impact on QB Files & Registry Entries.
How to Fix QuickBooks Error 195?
There are two main ways of resolving error 195. The easiest way is to use the QB Repair Tool hub, where the entire process is automatic. This is the novice system user resolution approach. The other is the advanced system user resolution approach, which is best left to expert QuickBooks users and system administrators.
Solution 1: Advanced System User Resolution (Manual Approach)
Start your system and login as administrator.
Navigate to Start. Go to All Programs. Then, click on Accessories and then on System Tools.
Once done, choose the System Restore option.
After clicking, a replacement window will pop up where you will need to click on "Restore system to an earlier time". Then, click on Next.
A list with restore points at different dates will appear.
Click on a restore point from the restore point list and then click on Next.
Confirm on the next window and then restart your computer once the restoration is done.
Any broken and/or misconfigured files will be restored to their former working state.
Solution 2: Novice System User Resolution (Automated Approach)
Download the QuickBooks Repair Utility Tool.
Install it and then Press the Scan button to Scan for any Errors with QB.
Once the Scan's Done, Click on Fix Errors and let the Utility Tool do its magic.
Restart the System to have all Changes and Repairs take Effect.
How does the QB Utility Repair Tool Work?
The repair tool can scan and identify any error, bug, inconsistency, or defect in the QuickBooks accounting platform. It repairs system errors and Windows registry structures associated with QuickBooks.
The basic features available with this tool are troubleshooting & file extension information, customizing system start-up, DLL & system file checker, live updates, and more.
Well, that wraps up this article. Hope it helps you resolve any instance of error 195 easily. However, if your problems persist, then do get in touch with our Dancing Numbers teams for expert technical assistance.
Accounting Professionals, CPA, Enterprises, Owners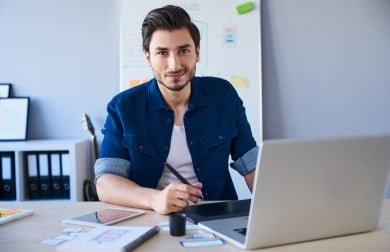 Looking for a professional expert to get the right assistance for your problems? Here, we have a team of professional and experienced team members to fix your technical, functional, data transfer, installation, update, upgrade, or data migrations errors. We are here at Dancing Numbers available to assist you with all your queries. To fix these queries you can get in touch with us via a toll-free number
+1-800-596-0806 or chat with experts.
---
Frequently Asked Questions
How Useful is the QuickBooks Repair Tool Hub?
This tool is a boon for QuickBooks users all over. Previously users needed to search for a solution, download diagnostic tools & call up customer support for every major error. The repair tool assists users in searching and solving different kinds of bugs & errors in QB automatically. It is a one-stop solution for solving all QB problems swiftly and easily.
How Long do QuickBooks Rebuilds take?
Rebuilds do not take much time if your system is powerful enough. The more RAM and the more advanced & faster your processor are, the faster QuickBooks rebuild works. Nevertheless, for systems that meet the minimum configuration, it takes a maximum of 10 minutes to repair and rebuild the QuickBooks desktop application.