QuickBooks is an amazing software solution that has been designed to manage inventory, sales, and other financial requirements. Be it for small or medium sized businesses, you can always stay stress free and let it manage. Each and every solution is developed on the basis of different industries and their needs. It also enables you to manage customers, track change orders, monitor expenses, vendors, create invoice, jobs status & reports, and do much more. Learn the solution steps when QuickBooks File Doctor Stopped Working.
Save Time, Reduce Errors, and Improve Accuracy
Dancing Numbers helps small businesses, entrepreneurs, and CPAs to do smart transferring of data to and from QuickBooks Desktop. Utilize import, export, and delete services of Dancing Numbers software.
No matter how advanced a software becomes, software is bound to see some short comings. QuickBooks also gets stuck in petty technical errors that can prevent users from working on it smoothly. In such cases, File Doctor application can prove to be the most fruitful feature to QuickBooks. However, this utility itself may face troubles like the 'File doctor stopped working' errors. Let's explore why this specific error occurs and what are the possible solutions for it.
Concept of "File Doctor Stopped Working" Error?
QuickBooks File Doctor software is an advanced version. It comprises "QuickBooks 2014 R4" application and other few newer versions. The software application is fabricated by Intuit. It is to provide error repair as well as fixes for other minor glitches within the program. There are a few circumstances where users may have encountered issues with the software as it stops working, or it crashes, hangs, or shows an exception. The application gets interrupted due to an error. This message says, "File Doctor is not working".
Some commonly possible reasons that make this feature to stop functioning properly at times are:
A situation where you are trying to access the incorporated files.
When you are trying to restore files but the attempt is not successful.
Updating the files.
The error can reflect it when you try to convert the old version of the company files over a network. During the installation process when you may miss out on a few QuickBooks files.
Steps to Fix QuickBooks File Doctor Stopped Working Error
This error pops up when the files are damaged, misplaced or corrupted. In order to fix the issue, you should try and fix the QuickBooks files. We have tried to list the best suited solution as per situation:
Solution 1: We can Try to Launch the QuickBooks File Doctor on Manual Check Basis:
Sometimes, the issue can be as simple as a fault which can be within the launch command receiving end. So trying to launch the application manually will give you a better head start and may fix the issue as well. Please refer to these below mentioned steps:
First of all, you need to launch the application and wait until the message shows up saying 'No Company Open' screen.
Then you need to go to File>Utilities>'Repair File and Network Problems'.
In the dialog box that appears after this, you should click on the OK button. This way QuickBooks file doctor will restart the application with administrator rights.
Then a dialog box appears, you need to click Yes option on it.
Then you need to click on the wrench icon to open the QuickBooks file doctor application, and you need to click on the Continue.
After this, you need to login. QuickBooks file doctor should start working on repairing your file with a new login.
From the Advanced Settings options, you need to select the 'File Diagnosis Only'.
Click Next.
After the system prompts, you need to open your file and check for issues or Repairs Needed.
If this method doesn't work, then you can proceed to the next solution to resolve the error.
Solution 2: Then You can Try to Restore the Backup of the Corrupted QuickBooks File
Sometimes when QuickBooks file doctor is launched automatically, it may appear to be failing or showing up the error message due to the use of a corrupted file. In order to resolve this, follow the below steps:
You must initially restore all the backup for the files that are already damaged. This approach helps in replacing the corrupted files with the saved ones.
You also need to open QuickBooks and then you need to click on the "File" option. After this you need to click on the "Open or Restore Company" tab.
You also need to click on the option that states "Click Open or Restore a Backup Copy".
After this, you should proceed by clicking on the "Next" button.
Then you need to Select the option "Local Backup" and you need to click on the "Next" button.
A drop-down menu will pop up on which you need to browse and select the backup file location.
You also must select the file that has a ".QBB extension" and then you should proceed by clicking on "Open" and finally on "Next".
A "Save option In drop-down" menu will appear before you. From this, you need to select the location for restoring the files of your choice.
Finally, you need to press the "Save" button to complete the restoration procedure.
Solution 3: You can Also use Auto Data Recovery Option
This is another alternate solution you can base on. QuickBooks files in the program always get auto-examined by this feature named Auto Data Recovery (ADR). With this, file gets reviewed in every couple of hours after their generations.
Every business is unique. Based on your specific business requirements, your tech solution and issues can be very specific and hard to crack as well. Seeing the success rate in a very short span of time, we can also count some of the milestones as our achievements. Whenever you need assistance, just remember that we are just a step away. Please feel free to connect with us on with chat now or the best way you can contact us is by filling the lead form available on the website. Backed by the in-depth knowledge of our personnel, our team is committed to provide you nothing but the best. In addition to this, our Dancing Numbers team also ensures to stay updated with the ongoing trend and latest technology.
Accounting Professionals, CPA, Enterprises, Owners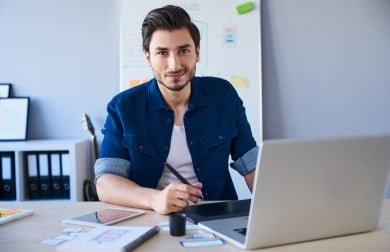 Looking for a professional expert to get the right assistance for your problems? Here, we have a team of professional and experienced team members to fix your technical, functional, data transfer, installation, update, upgrade, or data migrations errors. We are here at Dancing Numbers available to assist you with all your queries. To fix these queries you can get in touch with us via a toll-free number 1800-689-5491 or chat with experts.
---