QuickBooks is the most leading accounting software in the business globe. It comes with all new things to make it easier. From all of its amazing features, an import statement charge is one of the best ways to record the customer's account register. This blog will help you to know about the benefits of import processing of statement charges into QuickBooks.
In QuickBooks Desktop, a statement charge permits to sum up a line item straightforwardly to the customer's account register. A statement charge is the only way to add all items directly to the account register that generally affects their balances rather than sending an invoice.
Save Time, Reduce Errors, and Improve Accuracy
Dancing Numbers helps small businesses, entrepreneurs, and CPAs to do smart transferring of data to and from QuickBooks Desktop. Utilize import, export, and delete services of Dancing Numbers software.
To Import Statement Charges into QuickBooks Desktop, Perform below Steps:
The first thing you have to do install the software on your system
Then, you have to open the QuickBooks company file as admin
After that, agree with the terms and condition of installed software and open it
Then need to choose the spreadsheet or text file which includes the statement charges that you need to import
Make sure about the above steps and then set up the "Mapping of the column" in the statement charges import company file to the corresponding section into the QuickBooks. Here you can go with a mapping table
| | | |
| --- | --- | --- |
| Field Name | Format | Description |
| Statement number | Length up to 11 characters | This value is only preferable for internal processing. You get access to change it in the option of import settings |
| Customer Data | Reference text: Length up to 41 characters | This is an applicable reference to the customer, moreover to strategies such as first name, account number, company name, custom field, and all necessary option. |
| Product/Service | Reference Text length goes up to 31 characters | It has Item reference. Item look up strategies with the import settings like Full Name, Custom Field, Look Up |
| Date | Date | A specific date of the transaction |
| Billed date | Date | It has the date when the bill is generated to customer |
| Due date | Date | Date when transaction payment is due |
| Inventory Site | Same as a reference text | Prefer the reference to the item site |
| Inventory column | Same as a reference text | The reference is related to the item BIN after the site. But make sure, it should be specified in the site that is BIN format. |
| Quantity | In decimal | The number of items sold |
| Amount | In decimal | The amount that is mentioned on the statement for the Product or service you purchased |
| Class | Reference text up to 31 characters | Class reference leads to the transaction |
The final step is to click on the "Import" option and you find your statement charges straightforwardly added to the location of the company file.
The above information will help you to know about the import statement charges into QuickBooks Desktop with all mandatory information. Your review, comment as very important to us to know how much this information is useful to you. So, drop your valuable comments in the comment description box.
Accounting Professionals, CPA, Enterprises, Owners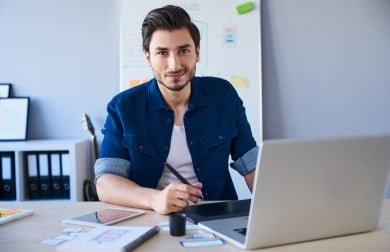 Looking for a professional expert to get the right assistance for your problems? Here, we have a team of professional and experienced team members to fix your technical, functional, data transfer, installation, update, upgrade, or data migrations errors. We are here at Dancing Numbers available to assist you with all your queries. To fix these queries you can get in touch with us via a toll-free number
+1-800-596-0806 or chat with experts.
---