You might be wondering about this new term as I was. Its a type of credit card for people's benefits. You might have heard about several store cards that offer extra perks and benefits on purchases from certain stores. Lowe's credit card is of the same sort. It is issued by the Synchrony bank. Know how to fix Lowe's Synchrony Bank Card Login Issue.
Save Time, Reduce Errors, and Improve Accuracy
Dancing Numbers helps small businesses, entrepreneurs, and CPAs to do smart transferring of data to and from QuickBooks Desktop. Utilize import, export, and delete services of Dancing Numbers software.
Since QuickBooks is well known for tracking all the transactions including credit cards too. You may want to track your purchases or transactions from this card as well. Currently, Lowe's Advantage Credit Card is still not supported by QuickBooks. Be it for online banking connection or maintaining track record, chances are that you may face issues with this. We certainly look forward to speeding up the process for adding transactions in this regard. There are ways and work around that still enable you to add your credit card to QuickBooks for record keeping. The very first thing to do is to send a service request to add this bank.
Please refer to these following steps:
Login to the QuickBooks account and go to the dashboard.
Go to the Banking tab in the left menu.
Click on the Add account button.
Enter the URL in the given field or enter your bank name.
Press Enter and it will update the correct bank name.
Click on the Request support for your bank button.
Fill in the Bank web address (URL).
Hit Request.
With the help of these steps, your bank account will be added and you will be able to track all the account activities from QuickBooks. QuickBooks several banks including Lowe's Synchrony bank accounts as well. You can sync the bank with your QuickBooks account and track all transactions. Before this you also need to ensure that your bank credentials are working fine. In case you get an error of code 103, it means your login credentials are not being accepted by the bank.
The another alternate step you can also take is to manually import transactions with the help of WebConnect files.
All you need to do is log into the bank's website and get a WebConnect file (CSV, QFX, QBO, or OFX) downloaded. Such files can be uploaded.
In order to upload the file to QuickBooks, please follow these below mentioned steps:
First of all, Click the Banking tab on the left panel.
Choose File Upload from the Update drop-down menu or you can also upload transactions manually if there isn't any bank connected to QuickBooks Online.
You need to click on Browse and choose the downloaded file you got from previous steps.
Select the Lowe's Advantage and hit the Next button.
You need to follow the on-screen prompt instructions to map all the given fields.
Select the various transactions to import.
Click on Yes to confirm.
Hit the Let's go button.
In case you still do not get the option to sync or add the card or bank to track account activity, you can also choose to request to add your bank. Based on this, we can communicate with the bank and let them know that several users want this bank account to be supported.
This entire process will take hardly 20 minutes of your time and your issue of recording transactions from Lowe's bank card can be resolved just like that. Record keeping always offers added benefits. Once you enable your accounts to be tracked, there is nothing you will miss ever. QuickBooks will automatically update almost every minute detail as well.
At any point, if you feel you need help, then do not worry, we are just a few clicks away. All you need to do is to hit the get a free consultation button and several ways to reach us will be there for you. At Dancing Numbers, we understand the intricate nature of finances and its related issues. Our team of experts will be there to assist you in all aspects of your business requirements. Just give us the query details and our personnel will take care of everything. Based on the in-depth knowledge and years of experience, our personnel will be able to resolve your issues within a matter of a few minutes.
Accounting Professionals, CPA, Enterprises, Owners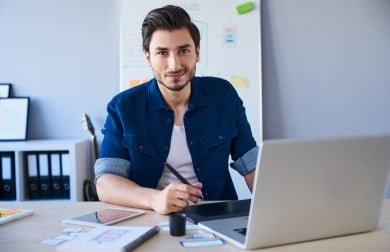 Looking for a professional expert to get the right assistance for your problems? Here, we have a team of professional and experienced team members to fix your technical, functional, data transfer, installation, update, upgrade, or data migrations errors. We are here at Dancing Numbers available to assist you with all your queries. To fix these queries you can get in touch with us via a toll-free number
+1-800-596-0806 or chat with experts.
---
Frequently Asked Questions (Faqs)
How can I Sign in to the Synchrony Bank?
If you wish to Login to Synchrony bank you just need to follow a simple and easy process from your computer.

Firstly, Go to SynchronyBank.com.


Then, you need to click on the "Sign In" button which is visible at the top right of the screen.


Put your username and password in the required field, and then click on the "Sign In" button.
Why my Bank Account Won't Connect to QuickBooks?
In this case, you can try reaching your bank and check for any maintenance update. You can also request for establishing a connection with QuickBooks. If everything is good from your bank's side, all you need to ensure is to select the correct bank name when connecting the account. And your login credentials should also be working fine or you will get an error message.
How can one fix QuickBooks Online Login Problems?
The common solutions to fix QuickBooks Online Login Problems for Chrome are listed below:
Step 1: You can make use of any different web browser.
Step 2: You can also choose to use Chrome Browser in the Incognito mode of the Window.
Step 3: Next, you can also clear the Caches or history of your browser to ensure you have no troubles with browsing history.
Step 4: You should also create an Additional Chrome User.
Step 5: You can also check the SSL settings on your web browsers.
All these above mentioned steps will resolve any login issue you may face.
Is it Secure to Connect a Bank Account to QuickBooks?
The QuickBooks program is the safest platform as it has layers of security. It will ensure to secure your transactions so you can bank online or do transactions with confidence.