QuickBooks Point of Sale and QuickBooks Desktop have collaborated to complete business deals with data and sales in the best manner possible. However, regardless of the software it is, the occurrence of certain glitches and issues is evident.
Save Time, Reduce Errors, and Improve Accuracy
Dancing Numbers helps small businesses, entrepreneurs, and CPAs to do smart transferring of data to and from QuickBooks Desktop. Utilize import, export, and delete services of Dancing Numbers software.
These can arise when the user is conducting functions in particular applications. The QuickBooks error code 510 arises when you attempt to run the financial exchange.
The QuickBooks Status Code 510 shows the following message- Unable to return object, 140116: QB customer lookup error: Counter Sales while running the particular Financial Exchange. The issue includes technical solutions together with the steps stated in this particular blog.
Now let us begin by understanding what the QuickBooks Status Code 510 is in detail.
What is QuickBooks Status Code 510?
The QuickBooks accounting software is utilized for regular and everyday accounting undertakings. This error code 510 discontinues the financial exchange between the POS application and QuickBooks software. As a result, It limits the sales from getting registered. These sales that are unrecorded will show losses in the different Financial Statements and damage the company's worth.
Possible Causes Behind the QuickBooks Status Code 510
The possible reasons that trigger the QuickBooks Error Code 510 are stated below:
The log file can sometimes lead to probable queries. Hence, always keep updating the Activity Log.
It can be that the tax agency is not set with a particular tax agency form.
It can be that the account which is being used does not have a Tax Form.
It can be that there is an issue with mapping your particular accounts.
Troubleshoot QuickBooks Error Code 510: Unable to Return Object
Here are the steps to troubleshoot "QuickBooks Error Code 510: Unable to Return Object"
Authenticate and Rebuild the Data to fix QuickBooks Error Code 510
Step 1: Authenticate Data
Shut down all the applications that are running.
Now open QuickBooks Desktop and select the File menu.
Now, from here choose Utilities. Select further action based on the message you witness: "QuickBooks Detected no Problems with Your Data," no action is needed on behalf of the user.
A particular error message that appears can be looked into for different solutions.
Your data has lost its reliability. It shows that in the file certain data has been damaged. Keep up with the steps mentioned below to rebuild the corrupted or damaged data.
Step 2: Rebuild Data
Choose File and Press on Utilities.
Now Click Rebuild Data.
As mentioned above, you must ensure that the Backup of the Company File is done beforehand, since the rebuild may require removing list entries or transactions to repair the file. In case you did not do it yet, backup the file.
The Rebuild methods will begin the moment the backup is complete.
When Rebuild has finished notification appears, Press OK.
Run Clean Up Company Data Utility
The Cleanup Company Data Utility assists in fixing the transactions and the damages done to the list in the company file. We will provide you the steps to make use of Clean up Utility to solve QuickBooks Error 510: unable to return object. But, before that, here are the areas where the cleanup utility helps.
Compress the File and Data Sizes
To Run the data file swiftly
Fix the list of damages in POS.
Delete older history along with non-history documents that enable bigger data files to run seamlessly.
Now take a look at how to access the cleanup company data utility to fix QuickBooks error 510 in QuickBooks Point of Sale.
Press the File menu. Now Choose Utilities.
Select the option Clean Up Company Data. Now put a checkmark on the box for Compress Data.
Once you receive the warning message, press OK.
Next, on the screen for Non-history documents, choose the list you wish to delete from the particular file and then press Next.
On the screen for History Documents and Other Data, choose the data you wish to delete from the date. Now select Next to open the screen for Proceed with Clean Up. (Note: Both steps 4 and 5 and optional.)
Choose Cleanup from the screen and wait to run it.
We hope that this article about QuickBooks Status code 510 has cleared all your doubts concerning the issue. We have mentioned in detail what the error is all about, its root causes, and ways to fix the error.
Still, It is quite likely that some of you may find it difficult to implement or may get stuck while implementing the steps. But you need not worry since we have a team of highly-skilled Dancing Numbers experts.
Accounting Professionals, CPA, Enterprises, Owners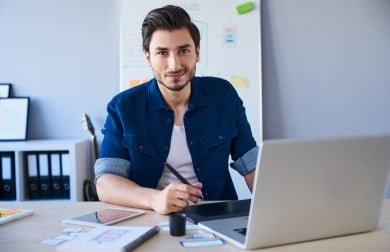 Looking for a professional expert to get the right assistance for your problems? Here, we have a team of professional and experienced team members to fix your technical, functional, data transfer, installation, update, upgrade, or data migrations errors. We are here at Dancing Numbers available to assist you with all your queries. To fix these queries you can get in touch with us via a toll-free number
+1-800-596-0806 or chat with experts.
---
Frequently Asked Questions
What is Termed a Point of Sale in QuickBooks?
The features in QuickBooks Point of Sale comprise Customer Management, inventory management, sales analysis, employee management, etc.
With QuickBooks POS, It becomes easy for businesses to monitor their inventory levels with precision. This particular feature is important for businesses that offer products with a certain shelf life that are subjected to sudden price changes.
What are the QuickBooks POS Requirements?
Here are the basic QuickBooks POS requirements:
Processor: 3.5 GHz for more than one user and 2.8 GHz processor for single users.
Operating System: Windows
Memory: 6 to 8 GB RAM usually for one workstation.
Disk Space: 1 GB disk space minimum
Screen Resolution: 1280*768 or more
What are the Hardware Requirements for QuickBooks Point of Sale?
Here is the list of the hardware requirements for QuickBooks Point of Sale:
An EMV Ready Pin Pad
A Barcode Scanner
A Receipt Printer
A Cash Drawer
A Tag Printer
A Pole Display
A Wireless Barcode Scanner
How Many Items is QuickBooks Designed to Handle?
QuickBooks POS was created to handle more than 15000 Inventories. This particular software can be incorporated with QuickBooks with ease.