Have you encountered an issue with QuickBooks Payroll Won't Update & Payroll Update Not Working? You don't need to worry, since this blog provides all the information you need. In addition, find practical solutions with step-by-step instructions for resolving this issue.
Due to the necessity of automating all payroll procedures, businesses should invest in a system that automates all payroll activities. Other than reducing manual duties, it eliminates errors and improves the compliance of payroll while saving time. Users are often required to upgrade their payroll software to the most recent version in order to take advantage of new features or gain additional benefits.
Save Time, Reduce Errors, and Improve Accuracy
Dancing Numbers helps small businesses, entrepreneurs, and CPAs to do smart transferring of data to and from QuickBooks Desktop. Utilize import, export, and delete services of Dancing Numbers software.
A user's QuickBooks Payroll may not be able to be updated owing to technological difficulties. This article contains a through collection of QuickBooks Payroll Won't Update & Payroll Update Not Working troubleshooting techniques.
Why is My QuickBooks Payroll Update Not Working?
QuickBooks software is an accountancy application that, particularly paired with payroll subscriptions, delivers a comprehensive collection of tools to aid organizations in effectively and quickly completing all payroll operations such as sending employee wages, calculating payroll taxes, and timely submitting them.
The user may make use of QuickBooks unique features while still performing payroll-related activities within a certain time frame. Although the program is highly interesting, it, like any other software, is vulnerable to infection and malfunction.
Various problems may arise if a user is unable to update required QuickBooks Payroll Updates. Understand why QuickBooks Payroll doesn't Update and the most frequent causes and solutions for QuickBooks Payroll TAX Table Out of Date.
Below are the reasons why QuickBooks Desktop payroll updates are not working.
The main reason for this problem is a corrupt company file.
When a user is using a very old version of QuickBooks Desktop, the program is unable to retrieve information about the latest release.
Payroll changes in QuickBooks may not function if incorrect or inaccurate information is entered for the paycheck.
A faulty installation file for QuickBooks may prevent a successful update download.
Through user detail rather than admin credentials to access the application.
This problem might be brought on by using the wrong service key.
Employer Identification Number might need to be validated.
A few errors affecting the QuickBooks Desktop payroll updates to stop working is an inactive payroll subscription.
Errors Related to QuickBooks Payroll Update
As soon as a user attempts to modify their paychecks, QuickBooks issues arise.
| Errors | Reasons |
| --- | --- |
| Numerous QuickBooks Error Codes such as 12002, 12007, 12009, and 12029 | A popular accounting program, QuickBooks, has been upgraded. An error message displays when QuickBooks is unable to connect to the internet. |
| QuickBooks Error Code 12152 | As a result of a problem with Internet settings, this error message is shown. This causes QuickBooks to take a long time to connect with the internet server, preventing the software from downloading updates as well. |
| QuickBooks Error 15240 | Because of incorrect Internet Explorer or system date and time options, QuickBooks updates fail. |
| QuickBooks Error 15270 | In this case, there was a payroll update error. This error is caused by a file that is missing from your computer. |
| QuickBooks Error 15271 | It's a payroll update issue caused by Internet Explorer misconfiguration or incorrect SSL. |
| QuickBooks Error 17337 | Misconfigured Internet Explorer or incorrect SSL are the culprits behind this paycheck update problem. |
| QuickBooks Error PS032 and PS077 | A payroll update difficulty is caused by an erroneous tax table, payroll file, or incorrect billing information, among other things. |
| QuickBooks Error PS034 | An inaccurate tax table, payroll file, or incorrect billing information causes a payroll update problem. |
| QuickBooks Error PS038 | There's a payroll update problem when you get the notice "update the Payroll since it was last updated in an older version with which some files can't be accessible." |
What to Do When QuickBooks Payroll Won't Update?
Some of the finest and most functional approaches for when your QuickBooks desktop pro payroll updates are not working are mentioned below:
Step 1: Try to Update QuickBooks Desktop Manually
QuickBooks is unable to download and install the updates altogether due to an internal and hidden problem within the program. You must perform a manual update for the same mentioned below-
First, you have to quit the QuickBooks Desktop window and your company file screens.
To access the Start menu, you have to click the Windows icon in the lower-left corner of the screen.
Enter QuickBooks Desktop in the search box.
Put the cursor on the QuickBooks Desktop icon, then you have to click the Run as Administrator option.
Now you can see that now you will be on the No Company Open window.
Update QuickBooks Desktop may be found by clicking the Help button and choosing it from the drop-down menu.
Select the Mark All option by moving to the Options button. Click the Save button.
Select the checkbox next to Reset Update by tapping the Update Now button.
Once this is finished then you can click the Get Updates option and restart your computer.
Step 2: Repair the QuickBooks Program by Clean Installing it
It is advised that you do a clean installation process in cases where the Update Account feature stops responding to your requests in order to resolve the QuickBooks Payroll Update Not Working Issue.
Make a backup of the company's files first.
Tap the Windows icon after closing QuickBooks Desktop.
In the search box, you have to type Control Panel and choose the Control Panel option.
In the next box, select Programs and Features, then select Uninstall a Program.
Find QuickBooks Desktop in the list of apps and choose it.
You have to click the Uninstall/Change button and then you have to choose to Remove QB.
Wait until you complete the wizard by following the on-screen instructions.
Reinstall QuickBooks Desktop right away using your installation file, then restore the company file backup.
Install the latest payroll tax table update after downloading it.
Step 3: Update Payroll and Restore Internet Explorer Settings
Improper updates may occasionally result in an error that prevents the Update from working. To restart the procedure, you must download the updates once more and reset the browser's settings.
Close QuickBooks Desktop and on the screen open Internet Explorer.
In the top-right corner of the screen, you have to select the Tools icon.
Select Internet Options from the drop-down menu.
Click the Reset or Restore Defaults button in the Advanced section.
Once you have pressed Apply then click OK to confirm.
Open QuickBooks Desktop right now.
You have to click the Employees tab and then you have to choose Get Payroll Updates.
Select the checkbox next to Download Complete Update.
Choose the Download Latest Update option, and then wait for the update to finish installing before selecting another choice.
At last, Restart your computer system.
Step 4: Use QBDT's Verify Data and Rebuild Data Tool
Verify and Rebuild Data is a built-in QuickBooks Diagnostic and Repair Tool that is helpful in resolving typical technical issues that cause the QuickBooks Payroll Update Not Working Error.
Launch QuickBooks Desktop and then you have to select File.
Then you have to scroll down to the Utilities. To close any other open windows, click OK.
You have to wait for a short while for the Verify tool to complete its task.
An error message requesting that you fix the company file using Rebuild Data will show on the screen due to an issue with your program.
Return to the File menu button now, and then select Utilities.
You must this time choose the Rebuild Data option.
To create a backup of your company's files you have to follow the on-screen instructions and click OK.
You have to allow the tool to run. After you are done you have to click OK.
Step 5: Verify the System's Data and Time
Payroll updates can be interfered with by incorrect date and time settings. To fix the QuickBooks Desktop Pro Payroll updates not working problem you have to follow these steps:
First, you have to select Adjust Date/Time from the context menu of your system clock.
Then select Change date and time from the drop-down menu.
By pressing OK again, you can confirm your choice.
Once finished, close QuickBooks and reopen it.
To verify the problem, try updating the payroll again.
Step 6: Install a Digital Signature Certificate
Go to Windows Explorer and then choose the QuickBooks folder at C: ProgramFiles/Intuit.
Right-click the QBW32.exe file and select Properties to proceed.
Then you have to hit the Digital Signature tab on the menu on the left side. Verify that Intuit is checked off in the list of signatures.
To learn more, Go to the Detail tab next.
Pick View Certificate from the menu that appears in the box.
Similarly, select Install Certificate in the Certificate box.
Click Next repeatedly until Finish displays.
Open QuickBooks, click Finish, Restart your computer, and Launch the update.
Step 7: Update the Payroll Tax Table and Change the Folder's Name
To fix the updates not working problem, start by updating the payroll tax table in the manner shown below:
To access the Get Payroll updates option, you have to go to the main menu and select the Employees tab.
You must now click the Download Entire Payroll Update option.
Choose Update from the menu.
A message notifying you to know that the payroll tax tables that have been installed on your device will show up after the download is complete. To confirm, click OK.
Go to the following address if updating the payroll tax tables doesn't work in your favor:
C:\ ProgramFiles\ Intuit\ QuickBooks20xx\ Components\ Payroll\ CPS (xx indicates the version being used to update payroll)
After that, rename the CPS folder to CPSOLD.
Update the payroll tax tables once more to check whether the issue still continues or not. In this case, disabling UAC and upgrading payroll once again can be helpful.
Step 8: Restart Your System in Safe Mode
On your QuickBooks Desktop, you can run Verify and Rebuild Data. Then get your QuickBooks updated to the latest version. Update the QuickBooks payroll tax table after restarting your computer in safe mode. Restart your computer once more to apply the changes.
Why Should You Get The Most Recent Payroll Tax Table Update?
You can produce payroll using QuickBooks with the most up-to-date and precise rates and computations, as well as supported provincial and federal tax tables. If you do not update your payroll tax table, there will be a payroll issue as a result of any tax table modifications. As a result, you must obtain the most recent payroll tax table update.
During the Download or Installation Process, the QuickBooks Payroll Update Failed
The user may experience any of the problems listed above while downloading the required payroll updates imposed by the federal and state governments regarding new modifications within the tax tables and forms.
The QuickBooks Payroll Error PS033, which is accompanied by the accompanying error message, indicates this problem:
"QuickBooks is unable to read payroll setup files. [Error PS033]"
Techniques to Resolve QuickBooks Payroll Error PS033
Our team has offered a simple and easy-to-understand method to remedy this problem, which can be implemented by the user without difficulty. If this solution is effective, users will be able to download their payroll updates. Remember to double-check that the Payroll Subscription is current and fully paid for before continuing with the resolve.
The steps to resolve the error are:
Technique 1: Update the Payroll Tax Table and Rename Folder
The first step is to try to update the QuickBooks Payroll Tax table through the following steps:

Click on the Employees tab from the main menu followed by the 'Get payroll Updates' option.
Now click on the Download Entire Payroll Update option.
Select the Update tab.
Once the download is complete a message will be displayed stating "A new tax table and/or updates to your payroll tax forms have been installed on your computer. Click OK to read about the changes". Now click on OK.

If the problem has not been fixed, the user should go to the following address: C:\ProgramFiles\Intuit\QuickBooks20nn\Components\Payroll\CPS (wherein "nn" refers to QuickBooks version being used for updating payrolls).
The next step is to rename the CPS folder to 'CPSOLD.'
Try updating your Payroll Tax Table in the program once again.
If this does not fix the problem, it is advised that you disable UAC (User Account Control) and then attempt downloading the updates again.
Technique 2: In Safe Mode, Restart Your Computer
In QuickBooks Desktop, Run, verify and rebuild data.
Update QuickBooks Desktop to the most recent version.
After that, Restart your computer in safe mode and update your QuickBooks payroll tax table.
Reboot the computer.
In this article, you get to know why QuickBooks Payroll won't update. There are various errors that happen and interrupt the update process so you must know about those errors and solutions. Just read this article and get to know about the solution to fix on your own. Still, you have any issues or queries then connect with the Dancing Numbers helpdesk team. The team members are experienced and know how to deal with all types of errors, issues, and problems that you face while updating the QuickBooks Payroll.
Accounting Professionals, CPA, Enterprises, Owners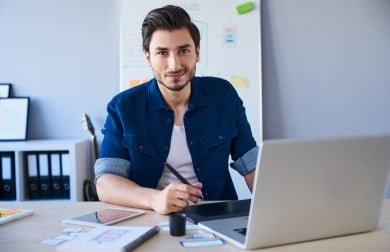 Looking for a professional expert to get the right assistance for your problems? Here, we have a team of professional and experienced team members to fix your technical, functional, data transfer, installation, update, upgrade, or data migrations errors. We are here at Dancing Numbers available to assist you with all your queries. To fix these queries you can get in touch with us via a toll-free number
+1-800-596-0806 or chat with experts.
---
Frequently Asked Questions
What are the Basic Steps to do Manually if QuickBooks Payroll Won't Update?
The following steps that you have to follow are:
In QuickBooks, Click on the Help menu option
Further, Click on the Update QuickBooks Desktop
In the New Window, Click on the Options Tab
Tick Mark the Mark All option
Click on the Save button to Save these Changes
Now, Go to the Update Now Tab
Tick Mark the Reset Update Checkbox
In the End, Click on Get Updates
This Downloads the Updates and then Installs them.
What information is Required for a Payroll Account to Check when QuickBooks Payroll Won't Update?
The information required is as follows:
Principal Officer's Physical Address
Principal Officer's Date of Birth
Principal Officer's Social Security Number
Industry type
Business type
Physical Business Address.
What are other Solutions that can be done to fix PSXXX Errors When you Face QuickBooks Payroll Won't Update Error?
There are many payroll errors so errors may vary from user to user according to the cause of the problem while updating QuickBooks Payroll. The solutions that you can try to fix errors are as follows:
Check for a Duplicate Copy of QuickBooks
Verify if there is any Damage Data
Register QuickBooks Desktop
Configure the settings of User Account Control (UAC)
Check for service information
Download Latest Payroll Tax Table
Update QuickBooks Desktop
Run QuickBooks Repair run reboot.bat file
Clean install QuickBooks in selective startup
Rename the CPS folder in your system.