One of the simplest accounting programs available today is QuickBooks. Intuit always introduces new features that lessen the load on its users. However, while using QuickBooks, you might encounter QuickBooks Error 3007, one of the most challenging software difficulties. In this article, we will delve into QuickBooks POS Error 3007.
Save Time, Reduce Errors, and Improve Accuracy
Dancing Numbers helps small businesses, entrepreneurs, and CPAs to do smart transferring of data to and from QuickBooks Desktop. Utilize import, export, and delete services of Dancing Numbers software.
What is QuickBooks POS Error 3007?
This particular QuickBooks problem typically happens when the program refuses to execute its verification steps. As a result, this verification process is carried out to make sure that all the contents and resources accessible through the personal system are safe and secure. Generally, when the QuickBooks fail to execute the verification process, the Error 3007 appears on the screen.
What are the Symptoms of QuickBooks POS Error 3007?
In this section, you will get to know about QuickBooks POS Error 3007. These are:
When you initially open QuickBooks or after doing a certain action, it crashes.
You will notice that update won't respond or takes too long.
QuickBooks freezes, making it unable to shut the current windows or main program windows.
You won't be able to identify the stored transaction in the QuickBooks company file or business file.
What are The Causes of QuickBooks POS Error 3007?
There are several reasons why QuickBooks POS Error 3007 occurs, and they have been highlighted below.
The QuickBooks database does not include any digital signatures.
Your antivirus program finds malware in your system's files.
Any missing file in the system is found by the verification file.
This error might also be caused by hardware or software problems.
What is the Requirement for QuickBooks Verify Data Utility?
In the system, the verification process finds several kinds of data degradation. During this procedure, the QuickBooks Verify Data Utility examines the data system and reports any problems in the Qbqin.log file.
Every time you check, rebuild, compress, or update your data, this procedure is launched. Error 3007 is raised throughout the verification process if you discover any problems with the file at the conclusion.
What are the Steps to Resolve the QuickBooks POS Error 3007?
The use of QuickBooks financial software has made handling accounting responsibilities for small and medium-sized businesses quite simple, but it is usual for users to encounter issues and errors of all types while using this programme.
Whether a QuickBooks user encounters a minor or large issue, QuickBooks alerts users to the errors by producing unique error codes for each error. In message windows, these error numbers are visible on the screen.
The error message that displays on the screen also informs the user whether a certain issue is irrecoverable, whether a file update is necessary, whether an error warning is there, etc.
The list of errors comprises the server, QB functionality, configuration, and data-related faults and other errors that might happen. Error Code 3007 is one of these faults that is difficult to resolve and calls for professional technical assistance.
Nevertheless, you can try out the following methods.
Method 1:
Step 1: You should close QuickBooks Desktop.
Step 2: You should visit the folder that contains the reboot.
Step 3: Next, right click on the QuickBooks Desktop icon on the Desktop.
Step 4: You have to click on Properties.
Step 5: Following this, you have to right click on reboot.
Step 6: You have to click on Repair Registry Entries associated with Error 3007and carry out a full scan of the system.
Step 7: Then you have to run "Disk Clean Up" to cast away all the temporary files and folders from the system that you are using.
Step 8: You need to configure the PC Device Drivers.
Step 9: Finally, you have to uninstall and reinstall the current version of the QuickBooks application, and check for the error 3007.
Method 2:
Users can switch to third-party applications that can solve the aforementioned issue. Users are not encouraged by QuickBooks to utilize other applications. This solution may prove to be the best one if the issue worsens. However, if the problem still persists, then it is wise to get hold of a professional IT expert.
The article highlights QuickBooks POS Error 3007. You also get to know about the symptoms, causes of the error, and how to resolve it without much hassle.
However, if you are unable to understand the steps or the cause behind the QuickBooks POS Error 3007, then you should get in touch with Dancing Numbers team via LIVE CHAT. He or she will guide you through the steps properly.
Accounting Professionals, CPA, Enterprises, Owners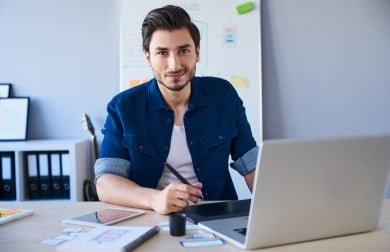 Looking for a professional expert to get the right assistance for your problems? Here, we have a team of professional and experienced team members to fix your technical, functional, data transfer, installation, update, upgrade, or data migrations errors. We are here at Dancing Numbers available to assist you with all your queries. To fix these queries you can get in touch with us via a toll-free number
+1-800-596-0806 or chat with experts.
---
Frequently Asked Questions (Faqs)
What are the Requirements for QuickBooks Rebuild Data?
QuickBooks Rebuild Data is required because of the following reasons:
• No transactions have taken place.
• The corporate document won't open.
• Names are absent from the firm list.
• Most of the balance sheet reports won't include accounts.
• QuickBooks problem messages are shown.
• Transactions cannot be saved.
• QuickBooks crashes the moment you choose to document a transaction.
How to Investigate QuickBooks 3007 Error?
In order to investigate the QuickBooks 3007 Error, you have to abide by the following steps:
• To remove all the malicious files and malware from the system, use online security software on your computer.
• It is advised that you upgrade your QuickBooks software to the most recent version after fixing the problem.
• Update your operating system as well, and remove any unnecessary and dated introduced virtual items.
• Include all of the Intuit websites in your Internet Browser's settings.
• To check for corrupted information, open your organization document and use the QuickBooks Verify Data Utility from the record menu. In the event that the utility notices any errors or problems, it logs them in a specific file called Qbqin.log. The check interaction will therefore be executed if the information is confirmed, updated, refreshed, or dense.