No one likes to face issues when performing important activities on a QuickBooks desktop. There is one such error which is the QuickBooks restore failed error. There is one more technical issue that you can experience when restoring a backup copy of the company file in QuickBooks. Some customers claim to have had restore operations failing when trying to restore data from a QuickBooks Backup File (QBB), with one of the following messages. Reading this article would undoubtedly help you to get a better knowledge of how to correct such errors.
Save Time, Reduce Errors, and Improve Accuracy
Dancing Numbers helps small businesses, entrepreneurs, and CPAs to do smart transferring of data to and from QuickBooks Desktop. Utilize import, export, and delete services of Dancing Numbers software.
What the QuickBooks Restore Failed Error is really about?
When QuickBooks users attempt to restore data from backup files, they face issues, and the procedure fails with one of the following messages:
Below are some errors that you will see when restoring a backup:
Error: Failed
Error: Restore failed. Can't remove the log file
Restore Failed. This backup file for Post QuickBooks 2007 is in an invalid format.
When attempting to save the restored file, the file name can also appear as *.qbw.
This means that the restoration has failed, and a number of causes could be to blame.
Software: Intuit QuickBooks
Signs: Failure to backup includes restoring a file that already exists, being unable to restore a backup from a USB flash drive, an incorrect backup file being restored, etc.
Quick solution: To a new folder copy the backup file
Symptoms of Restoring Failed Errors While Restoring a Backup Copy of a QuickBooks Company File
When the wrong backup file is restored.
Backup involves restoring a previously existing file.
You can use a USB flash drive to restore the backup.
The most recent or different version of QuickBooks was used for the backup.
Special characters are used in the corporate file name (/ >! $).
An existing company file was replaced with a backup after restoration.
A newer version was used to create the backup.
Example: You're restoring a backup that was made in QuickBooks 2019 but was actually created in QuickBooks 2018.
You are attempting to restore a file that is not actually a backup file.
The business file has been compromised.
Methods to Resolve QuickBooks 'Restore Failed' Error
1. Remove Special Characters (/ \ ! $) from Your Company File Name
Firstly, search for the location of your company file.
Then you have to right-click on the file name and then you have to select Rename.
After that, you have to create a file name that has no special character and then click on Enter.
2. When You Restore Your Backup Avoid Overwriting an Existing File
Browse to your standard location for saving your file when the window asks you where you want to save your file.
You may notice a message if the name of the file is the same as another one in this folder: "The file name exists. Do you want to replace this file?"
Then you have to choose No.
The file should have a new name that is different from the existing file.
3. Before Restoring it Copy Your Backup from Your Flash Drive or Network Drive
It is simpler to restore a backup to and from your local computer than it is to use a network drive or flash drive. To ensure the security of the file, it is advised that you copy your backup to your desktop before restoring it.
4. Before Restoring it Copy a Backup File to a New Folder
A backup can be ensured that it is not in a damaged folder by being copied to a new one. You can copy the file and paste it into a different folder using Windows Explorer.
5. Use the Same or a Newer Version of QuickBooks When Restoring Your Backup
Due to differences in file structures across versions, you can only restore a backup to a more recent version of QuickBooks Desktop.
Example:
In QuickBooks Desktop 2019, you can restore a backup from QuickBooks Desktop 2018.
Restoring a backup to QuickBooks Desktop 2018 from QuickBooks Desktop 2019 is not recommended.
6. Repair Your Company File
First, you have to go to the File menu, then go over Utilities and then select Rebuild Data.
Select OK on the QuickBooks information window. Then follow the steps that are visible on the screen to save a backup.
Then you have to let the tool repair your file. It will take few time. Although QuickBooks could appear to be stuck, the tool is active as long as you can move the mouse.
Click on Ok when the toll finishes.
Then you have to go to the file menu and then go over Utilities and then you have to select Verify Data.
For data issues now let the tool check your file.
If QuickBooks don't face any problem then you have to select OK. You can keep using your company file.
If QuickBooks will see any issue with your company file, then you have to select Rebuild Now.
Even after performing the set of steps that are mentioned above if you are still unable to deal with the restore failed error in QuickBooks desktop then you can connect with Dancing Numbers team via LIVE CHAT that is available round the clock for their users.
Accounting Professionals, CPA, Enterprises, Owners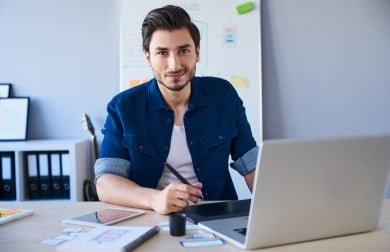 Looking for a professional expert to get the right assistance for your problems? Here, we have a team of professional and experienced team members to fix your technical, functional, data transfer, installation, update, upgrade, or data migrations errors. We are here at Dancing Numbers available to assist you with all your queries. To fix these queries you can get in touch with us via a toll-free number
+1-800-596-0806 or chat with experts.
---
Frequently Asked Questions (Faqs)
What if You are not Unable to Restore a Backup of QuickBooks?
The reason why you are not able to restore a backup of QuickBooks is that your company file is damaged or corrupted. The name of the company file should include special characters.
How to Restore QuickBooks from a Flash Drive?
● Insert the CD, USB flash drive, or other storage devices in the proper drive if your backup file is not already there, such as on your hard drive or in a network folder.
● To access the restore wizard in QuickBooks, go to the File menu and select Open or Restore Company.
● Click next after selecting restore a backup copy (.QBB).
● Then click next after selecting Local backup. A popup titled Open Backup Copy appears.
● The backup file has an a .QBB file extension; if necessary, click the Look in drop-down arrow and find it there (for example, mycompanyname.qbb).
● Click Open after selecting the backup file.
● Choose Next.
● If necessary, select the desired location for the backup file's restoration by clicking Save in the drop-down arrow.
● Choose the backup file, click Save, and address any notifications QuickBooks may send.
What are the Problems with QuickBooks?
You will need a USB flash drive and both PCs online in order to use the QuickBooks Migration Tool. To use the QuickBooks Migration Tool, start with the old computer first, according to the instructions provided by Intuit.
● Go to the File menu in QuickBooks and then choose Utilities.
● After that select Move QuickBooks to Another Computer.