If you are using QuickBooks desktop as your accounting software, then you would want to export the reports to excel. This functionality helps you in completing further analysis on the extracted report so that you can have a better insight into various aspects of your business. But sometimes you will come across a situation where you are not able to export your reports to excel. We will try to cover those situations and how to troubleshoot them.
Save Time, Reduce Errors, and Improve Accuracy
Dancing Numbers helps small businesses, entrepreneurs, and CPAs to do smart transferring of data to and from QuickBooks Desktop. Utilize import, export, and delete services of Dancing Numbers software.
Reasons Behind the Various Issues that Interrupt Exporting of the Reports to Excel:
Corrupt or damaged MS excel, or incorrect registry file.
Corrupt or damaged QuickBooks application.
QuickBooks not updated to the latest version.
How to Fix Export to Excel Issues in QuickBooks Desktop?
Step 1. The first step should be, updating your QuickBooks Desktop. After updating you can check by clicking on the Reports menu > report on the list > choose excel button > export to excel option should be available.
Step 2. Checking the compatibility of your QuickBooks desktop with the current version of MS office on your computer.
Step 3. You can also go to Microsoft website and apply steps to repair the MS office.
Step 4. You can try toggling your UAC i.e., user access control.
Step 5. Lastly, if none of the above steps work, you can try reinstalling QuickBooks.
Now when we have some clarity around the troubleshooting steps, let us look into some frequently asked questions from the users.
Accounting Professionals, CPA, Enterprises, Owners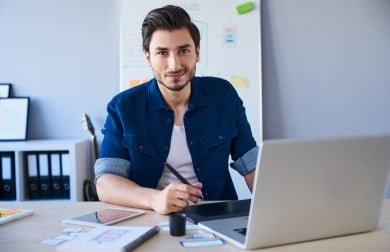 Looking for a professional expert to get the right assistance for your problems? Here, we have a team of professional and experienced team members to fix your technical, functional, data transfer, installation, update, upgrade, or data migrations errors. We are here at Dancing Numbers available to assist you with all your queries. To fix these queries you can get in touch with us via a toll-free number
+1-800-596-0806 or chat with experts.
---
How can I Export the Report from QuickBooks Online to Excel?
First click on Reports > select the report you wish to extract, click on export at the top of the report and choose to export to excel. Now save the file in the download folder or your desktop.
How can I Export the Transactions from QuickBooks to Excel?
First, click open the Vendor centre > choose excel drop-down > choose export vendor list. Select whether you want to create a new worksheet or update an existing worksheet and click on the export button.
How can I Export the Invoice from QuickBooks to Excel?
First of all, go to report tab > enter invoice list in the search box, press enter button. Now click export and then export to excel button.
How can I set up a new Group Name for Memorizing Reports in QuickBooks Desktop?
Click open the Report menu > click Memorized report > memorized report list > choose new group, enter the desired name of the group, and click Ok.
How can I share a Memorized Report in QuickBooks?
First of all, click open the report > click memorized option from the top menu > choose new > enter new name > click the checkmark on save in memorized group > choose the group > and click on the box to share the report template with the group. Click ok to complete the process.