Sending bulks of files to clients is a daily work in many of your lives. But sending these documents one by one is tiring. In that case, innovative tools minimize loads of work and save a lot of time from busy schedules. Batch Actions in QuickBooks is one such tool that is useful for you.
Save Time, Reduce Errors, and Improve Accuracy
Dancing Numbers helps small businesses, entrepreneurs, and CPAs to do smart transferring of data to and from QuickBooks Online. Utilize import, export, and delete services of Dancing Numbers software.
The feature allows software users to transfer bulk data to their clients with the help of a button. The data can vary from sales forms to transactions and invoices. It also enables users to print clients' or customer details. However, sometimes, if this feature stops working, immediate actions to fix it are necessary.
The article here describes and clears the doubts regarding the functions of the feature and the actions to take if it stops working.
What is Batch Actions in QuickBooks?
Batch Actions is an excellent feature that helps you to perform precise actions together at a time. It includes sending several emails to customers or clients and printing bulks of invoices. You can also enter sales receipts, transactions, and batch estimates in QuickBooks. It reduces time and energy consumption which you can use for other significant tasks of your business or organization. Check the instructions below to use this feature.
Printing Multiple Invoices and Sales Forms
Go to the Sales menu
Go to the All Sales option
Select all the transactions that you want to email or print
After selecting, you can filter the transactions, from the drop-down arrow, by Transaction Type, Status, Date, or Customer
Select the Batch Actions button after choosing all transactions
Next, click on the Send transactions if you wish to send the data, or select the Print Transactions option.
Where can You Find Batch Actions in QuickBooks Online?
The Batch Actions feature in QuickBooks can be available through sales transactions in your QuickBooks Online (QBO) account. You can search for it via two methods- sales transactions or expense transactions. For that, you need to open your QBO account and follow the below-given instructions.
Go to the Sales tab
Choose the Invoices section
Select needed transactions you wish to send at a go
Click the Batch drop-down option after marking all the transactions
Using Expense Transactions
You can also find the Batch Actions feature under the Expenses tab. For this method,
Go to the Expense tab
Mark the desired transactions
Choose the Batch Action and select the necessary options to use the feature.
Why is QuickBooks Batch Actions Not Working?
Even though it eases your tasks, you can sometimes find the Batch Actions feature in QuickBooks not working. In this situation, you should examine your web browser. It is possible if you run the software on the Internet.
The online version will work if you have a correctly-functional internet browser. However, if your browser is full of cookies and caches, it may cause obstructions while working in QBO. Thus, the button enabling Batch Actions options may not function.
How to Fix QuickBooks Batch Actions has Stopped Working?
A way to check whether it is a problem with your browser is to open a QuickBooks Online account in incognito mode. If the Batch Actions option works fine, it is the bugs in the internet browser you are using. Therefore, you can fix this issue by following the below suggestions.
Method 1: Running QuickBooks Online in Incognito Mode
You can open the incognito mode from either the main menu of the browser or by key combinations. You should, based on Google Chrome,
Click on the three vertical dots (Ellipses icon) on the top right of your screen.
Now, Select the option New Incognito Mode.
Other than this, you can also use shortcut keys to open the mode. However, be aware that the combination of the keys may differ based on your used browser. Check the key combinations for the most used browsers below.
Ctrl + Shift + P for Internet Explorer and Mozilla Firefox
Ctrl + Shift + N for Google Chrome
Command + Shift + N for Safari Browser
Method 2: Clearing Browser Cache
Excessive caches and cookies often hinder tasks while you are using your browser. The Batch Actions in QuickBooks Online may get obstructions from such interfering caches. In this scenario, you may delete these so that the features of the Batch Actions function. To delete these from Google Chrome,
Go to the Settings menu
Choose the Clear Browser Data option
Mark the collected cache from the Advanced tab
Select the specific time of cache removal. It ranges from the last hour to all time.
QuickBooks Batch Actions option enables the software users to benefit such as saving time and energy. However, sometimes, the tool stops functioning, which causes hindrances in your work. The article explains how to use the feature for different actions and what to do if the Batch Actions feature stops working.
Even so, If you have any doubts related to its use and functions, feel free to contact our Dancing Numbers experts.
Accounting Professionals, CPA, Enterprises, Owners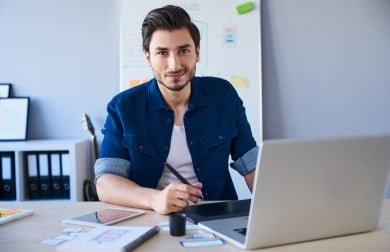 Looking for a professional expert to get the right assistance for your problems? Here, we have a team of professional and experienced team members to fix your technical, functional, data transfer, installation, update, upgrade, or data migrations errors. We are here at Dancing Numbers available to assist you with all your queries. To fix these queries you can get in touch with us via a toll-free number
+1-800-596-0806 or chat with experts.
---