QuickBooks is globally accepted accounting software that helps small as well as large companies perform their job easily, effectively yet trust worthily. The application also helps in downloading banking transactions easily as it connects companies through online banking system. Not to mention, this accounting app is flawless, amazing and efficient.
With all the flawless features it also has some technical errors. We can't deny the fact that everything has some advantages and disadvantages. Same is there with QuickBooks also.
Save Time, Reduce Errors, and Improve Accuracy
Dancing Numbers helps small businesses, entrepreneurs, and CPAs to do smart transferring of data to and from QuickBooks Desktop. Utilize import, export, and delete services of Dancing Numbers software.
One of the most reported error that user encounter while using QuickBooks software is while accessing there companies data files. This error is the common error that user face and it arises on both local and network setup. Due to QuickBooks error 6000 80 user faces problem in accessing data files of company. This error can arise in any both the mode that is single user mode and multi user mode.
Now lets know about the most common error i.e QuickBooks Error 6000 80 in detail. It will help you solve this error without any wastage of time.
What is QuickBooks Error 6000 80?
QuickBooks Error 6000 80 is the error which arises when the user gives command of opening company data file in QuickBooks software but the file is not able to open. It displays the error 6000 80 or display message that there is some technical error in opening the file. QuickBooks Error 6000 80 can also arise when the user is installing any software. In this case, due to error 6000 80, the installation of software fails to complete. It can arise at any time like when user tries to perform any function on its system like opening, restoring or taking backup of company data file.
In other way, we can also say that this error can occur when the system fails to communicate between company data file and network. This error comes under 6000 error series which is related to company data files in the system. QuickBooks error 6000 80 force users to close the program. It affects the work of the user, create difficulty for the user and time consuming also. It affects the task which is in progress. Following is the window which is display on your system when QuickBooks Error 6000 80 arises.
What is the Causes of QuickBooks Error 6000 80?
QuickBooks Error 6000 80 causes due to multiple reasons. Error triggered due to following reasons while accessing the company file.
There is corruption in QuickBooks data file.
The internet speed is slow and internet is not working properly.
The company's data files are damaged and corrupted.
The number of system is working as host for the QuickBooks data files.
QuickBooks Software is not able to communicate with server on the network properly.
The source of data gets damaged when QuickBooks data file open.
The installation of QuickBooks is corrupted, damaged or not properly complete.
The company data file is converted over network instead of local storage.
Server is not properly authorized to access company financial records.
The company data file is too large to access on network.
Any case of damage in files with .qbw extension.
If the size of file is larger then .TLG extension file.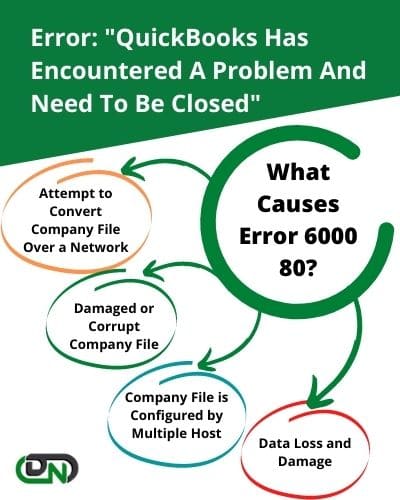 What is the Symptoms of QuickBooks Error 6000 80?
User can identify QuickBooks error 6000 80 with the help of following signs and symptoms that occur on the system:
If you are trying to open the company data file due to this error you would not be able to open that company data file.
Error message flashes on the screen that there is a trouble in opening data file or trouble in performing the task.
QuickBooks program become unresponsive i.e it will hang full program due to which you won't be able to perform your task and it also forces to restart your system.
If QuickBooks screen crashes it will display error 6000 80 on screens.
When Error 6000 80 occurs you are not able to check your company financial records.
Different technical errors arise when you are trying to access company data file or performing any task on your system.
When you are resolving the problem or error at that case you can also loss the data if it is not properly done.
How to Troubleshoot the QuickBooks Error 6000 80?
Following are the some solutions for QuickBooks Error 6000 80. In order to study about the troubleshooting of QuickBooks Error 6000 80, lets have quick view of trouble shoot in short as well as in image view.
Quick Tips to Get Rid of QuickBooks Error 6000 80:
Double click on the QuickBooks File Menu in order to open it.
Update both the system and server.
Use of QuickBooks File Doctor Tool.
Copy your company data files in C drive in order to save it.
Resolve error manually.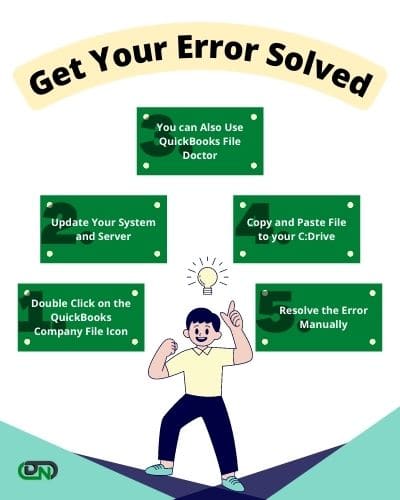 There are multiple ways to resolve the error, Lets have detail steps in order to solve the error. Following are the solutions along with the steps in order to resolve the error 6000 80:
Condition 1: For Single User Environment:
There are different solutions and steps in different mode. First we will learn the steps of solution in single user mode.
Solution 1: QuickBooks Install Diagnostic Tool and Detect the Damage Data.
Firstly you have to Download and Run QuickBooks Install Diagnostic tool.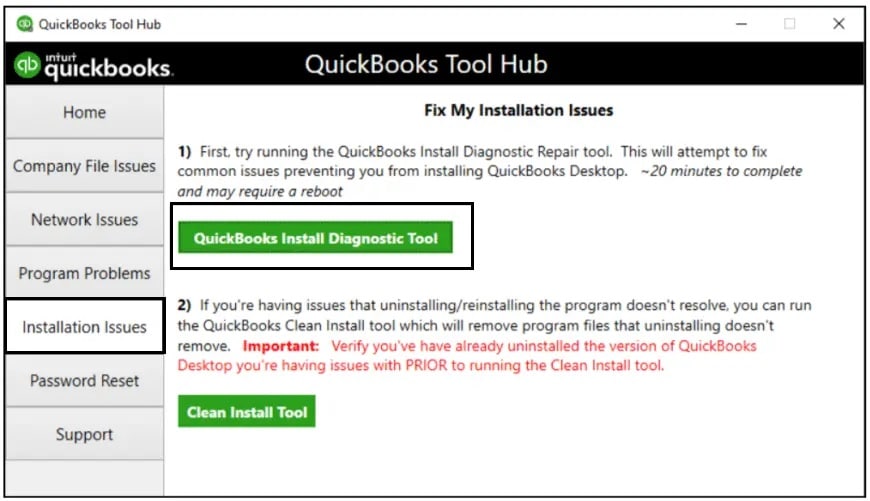 You can recover the QuickBooks Data Using QuickBooks ADR or you can also restore recent backup.
If QuickBooks Install Diagnostic tool detect any error but doesn't repair it. In such case you have to perform any of one from two tasks. They are:-

Create the backup of company data file and restore it in C drive in order to avoid loss of data.
You can also use auto data recovery option and then restore all data in drive.

In case no problem is detected by the tool then the message flashes on your screen that "No Problem detected in QuickBooks Company Files" , I this case you have to consult professional in order to resolve the error.
Solution 2: Copying the Company Data File in Local Hard Drive.
According to the updating of your system, copy the company data file and save it in any local drive like C drive, .qbb file or .qbw file.
Now you have to update QuickBooks company file and you can also restore the backup of company file.
Copy and save the same restore or updated file in original location.
Condition 2: For Multi User Environment:
There are different solutions and steps in different mode. Now we will learn the steps of solution in Multi user mode.
Solution 1: Download & Install QuickBooks Diagnostic Tool
First you have to download QuickBooks Install Diagnostic tool.
Type your email ID in order to download the tool.
In terms and condition tick the I agree column.
If file open successfully and there is a green check mark under advance option then it means that your network is OK.
Solution 2: Copy The Company QuickBooks Data File in Local C Drive
Firstly you have to copy the company data file and save it in desire updated drive with extension .qbb.
Now you have to update the backup of company data file.
Once done now copy the data file and restore it to its original location.
Solution 3: Fixing of Error Manually
This solution can be use only in case if online diagnostic tool is unable to perform its task properly.
A. Update QuickBooks to the Latest Version
Update the QuickBooks to Latest Version

Choose the product/ Ensure that the product is chosen, if it is then only perform second step.
Click on Help in QuickBooks then update QuickBooks Program.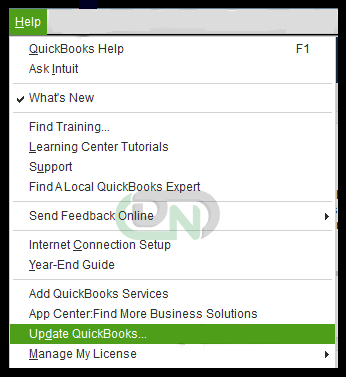 Now Select any one of the updated options and then follow the instruction according it.

You can choose Automatic Update.
You can choose Manual update.
B. For the QuickBooks Install or Configure the Firewall and System Security Application.
Update the Firewall and internet security if required or not updated. Firstly you have to check it.
Follow the Firewall configuration process step by step.
C. Allow the Permission to Access the QuickBooks Company Data File.
Now select the setup folder permissions in order to share the QuickBooks Data File.
Follow all the steps and set all the permissions correctly as you desire.
D. Now Scan QuickBooks Company Data File.
In order to create .nd file (Network descriptor) you have to scan the whole folder where you have stored company data file. Network Descriptor stores all the host files in it.
Click on Start.
Now click on programs and QuickBooks tab in it.
In QuickBooks dropdown click on QuickBooks Database Server Manager.
In QuickBooks Database Server manager click on add folder.
Now add all QuickBooks Company data files in this new folder.
Once all company Data files added to the folder then performs the scanning process by hitting on Scan Tab.
After the scanning process close the folder which contain QuickBooks Data file.
Now search for the folder that contains all company data files in it.
Make sure that all files created are save with extension .QBW .ND file.
E. Now You have to Check Hosting of the System.
The server in the network is suppose to connected with those host only who had QuickBooks Database server manager (QBDSM) installed in it.
Before turning ON hosting scan all the QuickBooks Company files.
Scam Computer Workstation and server both.
F. Verify the Damage Data by Opening the QuickBooks Company File.
In order to Open the Company Data File Host Computer is used:
Open the system where QuickBooks Company file is stored.
Open installed QuickBooks software on the system.
Open the QuickBooks file which is receiving error or the warning message while performing the task.

If you are able to access / open the company file in the system then check it.
If you are not able to access / open company file then copy that file and restore it in other location in order to check it.

Follow the instructions and rebuild the company data file.
In order to Open the Company Data File Another Location is used:
Open the folder that contain company data file.
Click on file name and then select copy from dropdown menu.
Paste it on the desktop by right click on desktop and select the paste option from the dropdown menu.
Now open the QuickBooks company file on desktop after opening the QuickBooks Application.
If still QuickBooks error message flashes on screen then might QuickBooks data is damage. For recover it follows the following steps.

Backed up QuickBooks company file and restore it newly/again.
Now you have to send the QuickBooks data file to the QuickBooks Data recovery team.

In case QuickBooks data file open successfully then you can restore it to its original location.
Rename the file before restoring it to its original location.

Open the folder which contain damaged QuickBooks Data file.
Rename that file by adding prefix Old/Damage in its file name.
Now close the QuickBooks window.
Now click on QuickBooks Company file and then copy it.
Open the folder where QuickBooks data file is stored.
On desktop/windows right click on it then select paste.
Now open QuickBooks Data file in its original location.
The Solution mentioned above will help you resolve your problem easily. Hopefully, you will be happy with the solution. But still if the problem occurs, you can with Dancing Numbers LIVE CHAT. In case the error exists or you are facing problem, don't waste time simply contact our professional they will resolve your problem. They can assist you in better way. Your data is precious for us we will help you so that you will not lose your data.
Accounting Professionals, CPA, Enterprises, Owners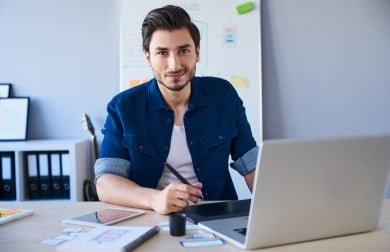 Looking for a professional expert to get the right assistance for your problems? Here, we have a team of professional and experienced team members to fix your technical, functional, data transfer, installation, update, upgrade, or data migrations errors. We are here at Dancing Numbers available to assist you with all your queries. To fix these queries you can get in touch with us via a toll-free number
+1-800-596-0806 or chat with experts.
---
What is QuickBooks Error code 6000 80?
It is the error which occurs in QuickBooks when the user try to access the file but not able to do it.
Is Solutions of QuickBooks Error code 6000 80 work with both mode differently or same?
Yes, the QuickBooks Solution works Differently in Different Mode.
How to Get rid of QuickBooks Error 6000 80?

Open QuickBooks company file.


Update System and Server.


Use QuickBooks desktop file doctor tool.


Copy and paste file to C drive.


Resolve Error manually.
From Which Series QuickBooks Error 6000 80 is Exist?
QuickBooks had no. of series in error and this Error belongs to 6000 series.