QuickBooks offer innumerable features to help companies carry out their accounting and payroll functions conveniently and accurately. However, the occurrence of error is quite common. There are times when QuickBooks is unable to access or open your company file and displays an error message that reads "we are sorry, QuickBooks encountered a problem with error code 6177".
Save Time, Reduce Errors, and Improve Accuracy
Dancing Numbers helps small businesses, entrepreneurs, and CPAs to do smart transferring of data to and from QuickBooks Desktop. Utilize import, export, and delete services of Dancing Numbers software.
This article will not only discuss what this error is all about, but will also let you know the steps to resolve it yourself. So, let's jump on to the reasons now why can't QuickBooks open your company file.
What is QuickBooks Error 6177?
QuickBooks Error -6177 0 is a common error that can occur when trying to open a QuickBooks company file which is located on a server. It is an error which is usually caused by a problem with your network or internet connection.
| | | | |
| --- | --- | --- | --- |
| Error Code: | Error -6177, 0 | Developer: | Intuit Inc. |
| Error Description: | Error (-6177 0): QuickBooks has encountered a problem and needs to close. We are sorry for the inconvenience. | Software: | QuickBooks |
| Cause: | Corrupted Quickbooks installation, Windows system files are corrupted. | Applies to: | Windows XP, Vista, 7, 8 |
| Symptoms: | company file won't open, active program window crashes, Computer program crashes again & again or stopped working. | Possible Solution: | Disable Third-Party Security Software, Delete QuickBooks Network Data (.ND) File, Move QuickBooks Files to a new Folder, Moving Your Company File to the Local Hard Drive |
What are the Possible Causes of QuickBooks Error -6177, 0?
Some of the common causes of QuickBooks 6177 are listed below:
Accessing damaged or corrupt file
Outdared QuickBooks version
Non-working QuickBooks Database Server Manager
Damaged/Corrupt network data file
Non-working company file folder
Data restriction in the folder containing company file
What are the Signs of QuickBooks Error -6177, 0?
If you see the following warning signs in QuickBooks, it may be time to look for a software update or get help from a QuickBooks expert. One of the most common QuickBooks errors is Error 6177. This error can occur for a number of reasons, but usually, it's because the QuickBooks company file is damaged or corrupted. If you're seeing this error, it's important to take action right away to try and fix it. Here are some of the most common symptoms of QuickBooks Error 6177:
You're seeing error code 6177 more frequently.
QuickBooks is taking longer to start up or shut down.
You're seeing unexpected error messages when trying to use QuickBooks features.
QuickBooks is running slowly.
You're seeing strange behavior in QuickBooks, such as unusual menu choices or error messages.
You're unable to access certain areas of QuickBooks
QuickBooks is running slowly or freezing up
There are strange characters or symbols appearing in your QuickBooks data
You're seeing error messages when you try to run reports or access specific data
The file you are trying to access is located in a different folder than the one specified in the QuickBooks preferences
Problem with network connection
Issue with QuickBooks installation
Things to Check before Applying Solutions Steps
If you are seeing the QuickBooks error 6177, it means that the software is unable to reach the company file. This can be caused by a few different things, but the most common culprit is an incorrect file path.
If you are experiencing this error, there are a few things you can try to resolve it:
Step 1: Restart your Computer.
Step 2: Download the latest version of QuickBooks and update it.
Step 3: Run the QuickBooks File Doctor tool.
Step 4: Check the file path for the company file and make sure it is correct.
Step 5: Repair the QuickBooks installation.
Step 6: Restore a backup of the company file.
Step 7: Contact QuickBooks support for further assistance.
How To Solve QuickBooks Error Code -6177, 0?
As instructed if you have updated your QuickBooks desktop, installed Quick Books Database server manager, and repaired your company file using QuickBooks File Doctor, the error might get resolved. And if the issue is still bothering you, follow the advanced troubleshooting methods listed below.
Solution 1: By Moving Your Company File to the Local Hard Drive
One way to resolve this error is to move these company files from the server or the cloud storage to the local drive of the workstation. If you don't have the access to the server, you can use the workstation to access and copy the company file.
Solution 2: Delete QuickBooks Network Data (.ND) File
QuickBooks Network Data (.ND) file stores the information of company files associated with QuickBooks desktop, and if it gets damaged, QuickBooks cannot locate the company file. In this step, the user needs to delete the .ND file from the QuickBooks installation directory. This will compel QuickBooks to create a new one.
Solution 3: Move QuickBooks Files to a new Folder
This step is very helpful if you suspect that the company file's folder has some issues. Below are a few instructions to follow to shift QuickBooks desktop installation to a new folder. By following the steps mentioned one can easily resolve the QuickBooks error any help. Still, if you are facing any problem in performing the steps or are unable to resolve the error then you may contact our helpline services or our experts.
The steps that you can follow if you are using the full version of QuickBooks on your server are listed below:
Step 1: Reset multi-user hosting.
Step 2: Shift the company file to the local hard drive of the server.
Step 3: Create a portable company file.
Step 4: Browse and open the company file you've moved to your C: Drive.
Step 5: Generate a new folder for QuickBooks.
Step 6: Start QuickBooks.
QuickBooks Error 6177 can be a tiring error to encounter, but fortunately, there are a few things that you can do to try and fix it. First, make sure that your computer meets the system requirements for QuickBooks. If it does, then try running QuickBooks in Selective Startup Mode. If that doesn't work, you can try re-registering some QuickBooks files on your computer.
Accounting Professionals, CPA, Enterprises, Owners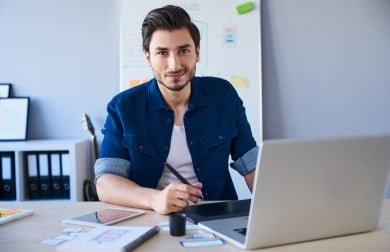 Looking for a professional expert to get the right assistance for your problems? Here, we have a team of professional and experienced team members to fix your technical, functional, data transfer, installation, update, upgrade, or data migrations errors. We are here at Dancing Numbers available to assist you with all your queries. To fix these queries you can get in touch with us via a toll-free number
+1-800-596-0806 or chat with experts.
---
Frequently Asked Questions (Faqs)
What is QuickBooks Error 6177?
It is an error which occurs mainly due to an incorrect file path.
What are the Few Quick Fixes for the Error Received?
• Restarting the device used like a computer or laptop.
• Download the latest version
• Check the file path and make it correct
Where can I Go for more Help with QuickBooks Error 6177?
You can use various social media platforms like Youtube read blogs. If not resolved contact the support desk for further assistance.