In this article, You get elaborated information on the QuickBooks Payroll Error 2002, Also How it Causes, and its Solutions.
QuickBooks Payroll Error 2002 Encounter When there is a Wrong Pin Entered. This happens many times Whenever you Access Payroll and mention the Wrong Pin so make sure you Enter the right pin. If you Forgot the pin then keep the solutions with you so that you can fix it on your own.
Save Time, Reduce Errors, and Improve Accuracy
Dancing Numbers helps small businesses, entrepreneurs, and CPAs to do smart transferring of data to and from QuickBooks Desktop. Utilize import, export, and delete services of Dancing Numbers software.
When Users Execute the Payroll to Pay their Employees, the QuickBooks Error 2002 typically arises. It is one of the most typical Payroll Mistakes that occur When Accessing Payroll. This issue has an impact on QuickBooks Performance, thus I need to fix it as soon as possible.
Here you get the most Efficient Mechanisms for resolving the issue with Error Code 2002, as well as the Factors that Contribute to it. Before getting started on the Troubleshooting Guide, Let's have a look at the Big Picture and the Primary Reasons for the issue.
What is QuickBooks Payroll Error 2002?
QuickBooks customers may encounter a variety of errors while accessing their payroll. The QuickBooks error code 2002 is one of the Error Codes available; when a user attempts to access the payroll in the accounting program, this message shows on their screen. If you enter an erroneous PIN number, a message will appear telling you that the pin you have entered is incorrect.
When attempting to fix QuickBooks Payroll Error 2002, You could be Required to Enter Your PIN Correctly. Otherwise, You may receive an Error Message if you do not Enter the PIN Correctly. If you enter the Incorrect PIN, you have to re-enter the right PIN.
Few Things about PIN to Avoid QuickBooks Payroll Error 2002
The key considerations about PIN to remember are as follows:
The PIN must consist of at Least one Number and one Letter.
When Entering Your PIN, Look for the Num Lock and Caps Lock keys.
Your Payroll Transaction may be Simply Requested.
Make sure that the PIN Length must be Between 8 to 12 Characters only.
What are the Reasons for QuickBooks Payroll Error 2002?
It Generally happens When You Create a New Data File in Your Accounting Program. A troubled WiFi or Cellular Data Connection or Misconfigured Firewall Settings may result in QuickBooks Error Code 2002. This issue Reduces the Software's Performance or Interrupts Server Access.
The Following are Some of the Reasons:
Firewall or Internet Security Settings have Prevented the Link from Working.
Slow Internet Connectivity.
Network time out Due to an Incorrect PIN.
Make sure You Don't include Duplicate or Inaccurate Information When Creating a Data File.
Submitting a Single Tax Return with more than one EIN.
How Do You Resolve QuickBooks Payroll Error Code 2002?
The solutions are here that you have to perform to fix the Error code 2002. Each solution is explained in detail so that you can process it step-by-step. Follow the below-mentioned solutions:
Solutions that You have to Perform One by Another
First of all, Log in to your Windows system as an Administrator.
Make sure Your Broadband Connection is Working Properly.
If Your Internet Connection is Low try to Troubleshoot the Problem.
If you can Connect with Stable Internet, then you need to Log in with the Right Credentials
You will be able to Perform the Necessary Functions Afterward.
Download and Launch PayrollSubini.exe.
Execute the Repair Utility.
Check for Payroll Updates, and if any are Found, Proceed as Follows:

Select Payroll Updates from the Employees menu.
To Update Your Software, Select the Update option.
Click on OK and Wait until the Download gets Finished.
After the Download is Complete, Shut and re-open the QuickBooks Solution.
Check Credentials and Download PayrollSubini.Exe
First, Check the credentials that You Enter.
If required, Edit the Credentials by Setting a Strong Password Between 8 to 12 Characters
Once that is Resolved, Download the PayrollSubini.exe File from a Reputable Domain.
Save it in the Specified Location Now.
Execute it
Check the Payroll Changes after that.
Follow the Instructions Below:
Look for the Employees option in the Drop-down menu.
Select Payroll Updates from the Updates Drop-down menu.
After that, Click on Update to Start the Software Update Procedure.
Click the OK Button to Begin the Download.
After that, Shut the Program and Reopen QuickBooks.
In conclusion, the steps are easy to follow and help you to fix the QuickBooks Payroll Error 2002. You also get to know the reasons behind the occurrence of error. In case, you have any issues, doubts, or problems then connect with the Dancing Numbers team who is available all around the clock. The team members are trained and professional to understand and fix the problem.
Accounting Professionals, CPA, Enterprises, Owners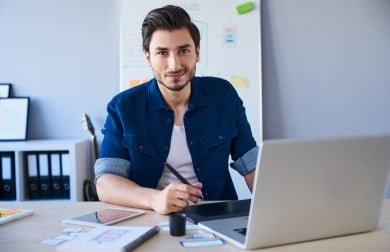 Looking for a professional expert to get the right assistance for your problems? Here, we have a team of professional and experienced team members to fix your technical, functional, data transfer, installation, update, upgrade, or data migrations errors. We are here at Dancing Numbers available to assist you with all your queries. To fix these queries you can get in touch with us via a toll-free number
+1-800-596-0806 or chat with experts.
---
Frequently Asked Questions (Faqs)
How and Why to Log in as an Admin in the Windows System Before Resolving the QuickBooks Payroll Error 2002?
When you log in as an admin user then you have all the access related to your Windows system. This won't create any interruption of your QuickBooks work. To log in as an administrator follow the steps below:

Click on the Windows Start menu


Then go to the left side menu


Right-click on the User icon


Now select the option Switch user


You get the user login screen


Choose the admin user


Then login to this account and then open your QuickBooks software.
Why Disable Firewall or Security Software to resolve QuickBooks Payroll Error 2002?
You have to disable the Windows firewall or antivirus if you are using any. As it blocks some actions of QuickBooks software because of security reasons. So, you have to disable it or you can also allow access by adding QuickBooks in firewall and security software.
Are there any things that need to be focused on while Resolving QuickBooks Payroll Error 2002?
The thing that you have to focus on is entering the correct password. Check that if you forgot the password then reset it again. Update your QuickBooks payroll account on time. Also, update your Windows system according to our QuickBooks version.