QuickBooks is a well-known accounting software in today's business world. However, as this is an accounting software, users may get some errors and bugs while using it. QuickBooks Desktop overflow error is one of the error that a QuickBooks user might face.
Save Time, Reduce Errors, and Improve Accuracy
Dancing Numbers helps small businesses, entrepreneurs, and CPAs to do smart transferring of data to and from QuickBooks Desktop. Utilize import, export, and delete services of Dancing Numbers software.
When one of the account exceeded QuickBooks Overflow Error takes place. This error might be there while you open the chart of accounts or while there is overflow error in the amount approach in the balance sheet.
When does Overflow Error Appear in QuickBooks Desktop?
The overflow error can arrive in the following situations:
While the QuickBooks verify data utility will be run by the user, by doing that the user can get this error message displayed on the system's screen – A QuickBooks overflow error has taken place. That means that one of the accounts has gone far away the allowed highest value.
While the report is run by the QuickBooks, overflow is shown in one or more of the column amount instead of an amount.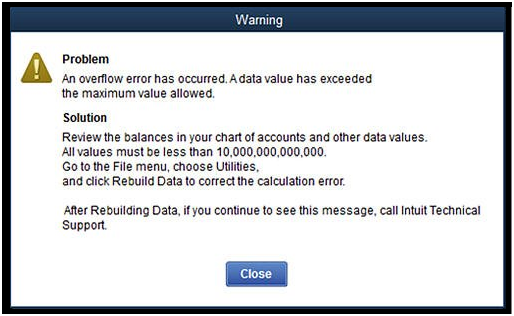 Why does QuickBooks Desktop Overflow Error Occur?
There are various reasons which can lead to QuickBooks overflow errors:
An amount less than $10,000,000,000,000 is present in a QuickBooks company file account balance or other given fields.
The format which is copying by the QuickBooks user from a Microsoft Excel spreadsheet is not the same as/different from the format accepted by the QuickBooks.
If in case, a large quantity present on a Group item is altered to some other large quantity QuickBooks Desktop overflow error might be appear on the QuickBooks screen close by the Group's component items.
There are some damaged transactions in the QuickBooks company data file.
Ways to Fix QuickBooks Desktop Overflow Error
There are many alternative resolutions are available to fix this error. If the user wants to get the best results, User needs to perform the below-mentioned solutions in the sequence given below:
But, prior to apply of the solutions as given below, please make sure that the PC satisfies the system requirements of QuickBooks Desktop 2018, QuickBooks Desktop 2017 and QuickBooks Desktop 2016. User has to do a particular check of the computer's regional settings, disk space on your PC and RAM availability.
In case you want to get this fixed instantly by an expert, you can always connect with QuickBooks technical helpdesk from anywhere. The supportive technical team will not only help you get the job done but also guide you through the process so that next time if the issue occurs, you can fix at your own.
1st Way: The first Resolution Involves Rebuilding the Data File
Navigate to File in QuickBooks's menu.
Choose Utilities.
Then, select Rebuild data.
If a warning message flashes on the system's screen and asks to back up a company file, click on the OK button. The message may get displayed like QuickBooks not responding, however if you can move the cursor, you can avoid/ignore this message and wait for the process to get finished/completed.
Click the OK button, while message appears as rebuild is completed.
2nd Way: This Another Solution involves Finding the Overflow by Exporting the File to Excel
User needs to export the lists to desktop.
After that minimize your QuickBooks.
After that, user is required to do the right-click on the export file.
Now, from the list which appears, you are required to choose the option Open with Excel.
Look for transactions having overflow value.
Now, you need to press the following 2 keys all together on the keyboard – Ctrl, and F.
Type the word overflow.
Click on Find Next.
Maximize your QuickBooks again.
Reform the field data in Account, Name or Item which consists of overflow.
Here at this point, you need to check for overflow error in QuickBooks Desktop.
3rd Way: User needs to Adhere these Steps if in case a Group Item is overflowing
Firstly, the user needs to set the number of group items to 0.
Now, user have to tab out of the field.
Here, again you are required to take up the accurate quantity of the group item.
4th Way: User needs to Adhere these Steps if in case Just one Item is Overflowing
If it is a new item just delete the item from the Item list, and later you are required to recreate it.
User needs to do the audit for the item if, the item is not new item and then correct the overflow causing transaction.
After that, user need to check if the QuickBooks overflow error is appearing or not.
5th Way: If the Balance or Another Field of an Account is too Large
Firstly, user has to perform basic data damage troubleshooting.
After that, user has to create a portable company file and after that, needs to restore the created file to a new working file.
Once the above step is completed, user has to check your Chart of Accounts.
Memorized reports are to be checked after the Chart of Accounts.
After that, user has to look for all fields that hold an amount or total in all the lists. There are few Inactive items might get included when the user look through the lists.
6th Way: If, the Damaged Transactions are leading to QuickBooks Desktop overflow Error, user can find them Easily
Firstly, you must run various reports until overflow is seen.
After that you need to navigate to the transaction level, by doing a quick zoom on overflow.
Now finally, fix the transactions.
The solutions given above should fix the QuickBooks Desktop overflow error. But, if you still face a problem in applying any of these solutions, or if the error does not get fixed, then connect with Dancing Numbers team.
Accounting Professionals, CPA, Enterprises, Owners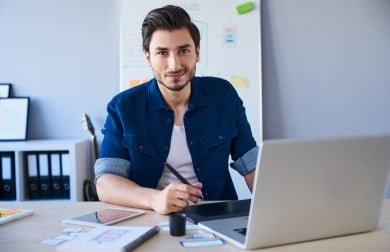 Looking for a professional expert to get the right assistance for your problems? Here, we have a team of professional and experienced team members to fix your technical, functional, data transfer, installation, update, upgrade, or data migrations errors. We are here at Dancing Numbers available to assist you with all your queries. To fix these queries you can get in touch with us via a toll-free number
+1-800-596-0806 or chat with experts.
---