When there is an issue with the QuickBooks license – QuickBooks Error 3371 status Code 11104 occurs. It stops users to open QuickBooks, which obstructs the smooth work functionality, entailing productivity loss.

Quick assistance is needed to fix QuickBooks Error 3371 Status code 11104. Don't worry! You are on the right page.
Save Time, Reduce Errors, and Improve Accuracy
Dancing Numbers helps small businesses, entrepreneurs, and CPAs to do smart transferring of data to and from QuickBooks Desktop. Utilize import, export, and delete services of Dancing Numbers software.
Below are the reasons and solutions that will help you combat the situation:
Following error messages display on the screen when you got this error:
Could not initialize license properties. QuickBooks Error 3371: QuickBooks is not able to load the license data
While the user is configuring QuickBooks desktop data there is an error
Enter the QuickBooks Validation code again the correct code is incorrect.
The file is temporary not available. Please log in later.
What are the Symptoms of QuickBooks Error 3371 Status Code 11104?
The symptoms are as follows,
The error code message box pop-ups on the screen
The system got crashed
Processing of input becomes slow.
Unable to access the QuickBooks's file.
What Causes QuickBooks Error 3371 Status Code 11104
Few components/files are required by the QuickBooks for operating is damaged or missing:
QuickBooks Registration.dat:

This is a QuickBooks installation file which consist the license information related to QuickBooks. Once the QuickBooks is active, the license information needs to be recovered and validated. QuickBooks will not work, if the file is damaged.

MSXML Component:

QuickBooks requires this Microsoft component for running successfully. Operating this section, QuickBooks can recover the information stored in the QuickBooks registration.dat file, which keeps QuickBooks open.
The operating system is not updated or antivirus is not allowing access to some QuickBooks file.
The file is being open before saving it. The. Cube file has to be saved before importing it.
Here are a Few Steps given Below to Fix the QuickBooks Error 3371 Status Code 11104
First, user must install the current updates of Windows. If this is not done, the QuickBooks installation could fail or gets damaged.
User is required to hit on the Windows logo, and then choose all programs, followed by Windows Update. Post the installation of updates, user needs to install QuickBooks.
Now, user must complete this step in order Shown.
Kindly note if the problem can be fixed with the first solution, the other step can be skipped.
The damaged entitlement data store. Eastman file must be recreated to fix license and registration errors:
First QuickBooks and all its running process must be closed
Next user must Press CTRL+ SHIFT+ ESC key to open the task manager.
In Windows 10, users have to choose more details for the task manager to open.
Next, User must select the process tab, followed by the process name. Header in the order to sort the process in an alphabetical sequence.
Now, user must find QBW32.EXE files and then select end task.
Adhering this, user must open the entitlement data folder for the operating system & version of QuickBooks.
Post that, user must hit windows + R, which will navigate to open the run window & there they must write."C:\ ProgramData\Intuit\Entitlement Client\v8 (or v6)" and then hit on the enter key. The folder's location is same for all addition of QuickBooks desktop and enterprise.
Then, User must right-click the entitlement data store Dot East mill file and then select delete. Adhering this, user must choose yes to confirm that the file needs to be deleted.
Next, user must open the company file and then follow the instructions.
Fixing MICROSOFT.NET Framework, MSXML and C++ with QuickBooks install diagnostic tools
Kindly note once the tool has been run comma QuickBooks might I have to be re-registered or reactivated. If users can't complete these steps, or an error occurs during the installation of Windows Update. Expert must be higher to fix the problems.
Running QuickBooks install tool
Once the QuickBooks install diagnostic tool has been downloaded, user must save it on the desktop when there. Is a prompt. After closing all open programs? The QuickBooks install tool must be run. The time duration for this process is around 20 minutes.
Once the QuickBooks install tool has been run, in order to properly update the components, user must restart their systems.
Downloading updates for Windows
All the missing improvements related to .NET framework, MSXML, C++ issues will get installed, Once the Windows updates have been downloaded.
QuickBooks might not install or open properly, If Windows operating system is out of date. Users can access Windows updates by hitting the Windows Key and entering Windows updates in the search option. Post installation of dates, user must restart their computers. Adhering this, user is required to reopen QuickBooks to look if the problem has been solved.
To Fix the QuickBooks and Microsoft Components Problems Manually
The user is required to get in touch with the expert to fix QuickBooks and Microsoft component problems. In case the problem is not solved by the QuickBooks install tool.
Installing Uninstalling QuickBooks via Selective Startup
If the problem persists. When QuickBooks is installed or attempting any of the given solutions, the problem could be due to some issues with the computer or the operating system
You can get the solution to fix QuickBooks Error 3371 Status code 11104. So, get rid of it out and get back to the work.
Accounting Professionals, CPA, Enterprises, Owners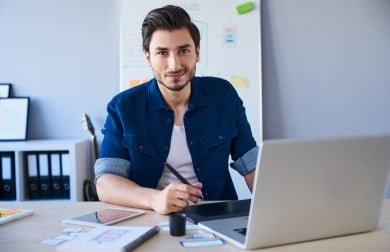 Looking for a professional expert to get the right assistance for your problems? Here, we have a team of professional and experienced team members to fix your technical, functional, data transfer, installation, update, upgrade, or data migrations errors. We are here at Dancing Numbers available to assist you with all your queries. To fix these queries you can get in touch with us via a toll-free number
+1-800-596-0806 or chat with experts.
---
What are some other causes for QuickBooks Error 3371 status code 11104?
There are a few more causes that cause you this error in an account that you are as follows:


The system's Windows is not up-to-date


The antivirus software is expired.


If you have not saved the file and opened it in your account


Antivirus program. Do not allow you to work smoothly in your QuickBooks account
Can I use QuickBooks clean installation tool to fix the QuickBooks Error 3371 Status Code 1104?
Yes, you can use the QuickBooks clean installation tool and then reinstall the software by uninstalling and again installing it on your computer. This also helps you to fix this issue sometimes. Else you can always connect with the QuickBooks customer helpdesk team without any hesitation whenever required.