Digital payment system Melio easily interacts with QuickBooks Online. Current customers might still have access to Melio Bill Pay through their QuickBooks Online accounts. By default, new QuickBooks Online users will use QuickBooks Bill Pay to pay their bills, but they can choose to integrate Melio with their QuickBooks Online account by visiting the QuickBooks App Store.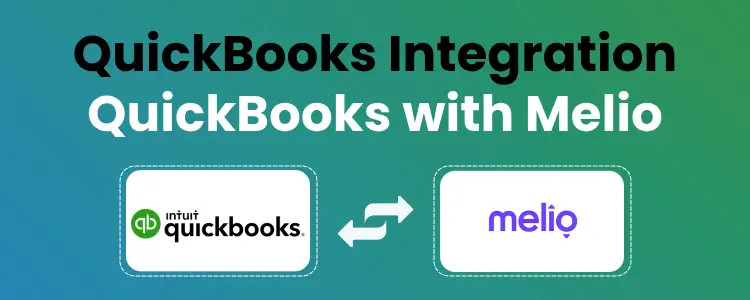 By syncing the two platforms, you may avoid double data entry and save time. You don't need to manually enter vendor details because Melio pulls the data from QuickBooks. The payment information is updated in your QuickBooks account as soon as you've finished scheduling a payment in Melio.
All unpaid invoices in QuickBooks Online will be transferred to Melio during the initial sync, take note. Vendors on any overdue bills from QuickBooks Online will be linked to Melio. The bill and the vendor will sync with QuickBooks Online each time you create a bill for a particular vendor.
We'll talk about the fields and transactions that sync to and from QuickBooks Online (QBO) in this article.
Short Overview About Melio
Melio is an online accounts payable solution that enables companies to easily pay their vendors with debit and credit cards, ACH bank transfers, and other methods.
In order to process payment transactions for planned automatic recording and recurring invoicing, Melio automatically adds payment transactions to be processed in a separate app.
Melio was developed with small business owners in mind to help them pay vendors and receive payments as easily as possible. Businesses may handle all of their payments with Melio, a digital payment platform. Small business owners may send and receive electronic checks, pay suppliers and vendors, receive and manage invoices, and more with Melio. Due to Melio's integration with QuickBooks, it is simple to match up payments with financial information.
Melio makes it simple and hassle-free for small businesses to pay their vendors by enabling them to do so via ACH bank transfer, credit card, or debit card, even if the vendor they are paying only accepts checks. Melio makes it simple to pay vendors.
Short Overview About QuickBooks
Completing paperwork to record their daily activities is one of the major hassles small business owners encounter. Making paperwork is as simple as ever with Intuit QuickBooks. It is simpler to run your firm because routine bookkeeping chores are automated. Furthermore, QuickBooks makes it simple to create in-depth reports that contain all the data you require about your company.
You won't need to spend money on a bookkeeper or accountant if you use QuickBooks. This is one of the factors contributing to this tool's popularity among small enterprises. With QuickBooks, you can manage all of your bookkeeping requirements for just a few hundred dollars or less.
QuickBooks is an accounting programme that can develop together with your company. No matter how big or little your organization is, you can continue using this product as your preferred accounting software. Accounting documents that adhere to legal requirements can be produced using QuickBooks. You can create balance sheets, profit and loss statements, cash flow statements, and other records that adhere to the U.S. Small Business Administration's guidelines.
Many companies in a variety of industries utilize QuickBooks. A wide range of enterprises can use the platform because it is made to be as versatile and adaptive as possible. Whether you are a contractor, store, or nonprofit organization manager. This platform provides accounting packages that can be tailored to your unique needs.
Steps of Sync Meilo and QuickBooks Online
Verify that your company name and email address are identical in both Melio and QuickBooks Online before synchronizing. Your QuickBooks data will sync automatically if you sign up using your Intuit credentials.
Three ways of Synchronizing Meilo with QuickBooks Online
While you are registering for Melio.
By the means of the Melio settings.
Melio can be connected from the QuickBooks app store.
Synchronizing of QuickBooks Online During the Process of Melio Sign up Process
When creating an account with Melio, select Sign in with Intuit.
Access your QuickBooks Online account by logging in.
To allow Melio to utilize the information from your QuickBooks Online profile, click Authorize.
To proceed, click Connect.
All done! To complete the Melio account setup, click Add company details.
Synchronization of QuickBooks Online through Melio Settings
You can sync to QuickBooks Online if you've already signed up for Melio and want to do so. Go to Settings to do so.
First you have to log in to Melio.
Once you successfully log in then use the left sidebar to access Settings.
From the settings drop down menu click on the Accounting Software Sync.
Navigate to the right and then select Connect from the Quickbooks Online section.
Navigate and click on the connection to carry on syncing QuickBooks and Melio option.
You may confirm the sync's success in Settings. For the most recent payment status, you can also manually sync.
Synchronizing of Melio and QuickBooks from the App Store of Intuit
Through the QuickBooks app store provided by Intuit, you can easily sync QuickBooks and Melio.
Look for the Melio app in the Intuit QuickBooks app store.
Select Get the app now.
Your Intuit login information should be entered.
Following that, you'll be brought to Melio, where you can register.
Sync of Account Receivable between Melio and QuickBook Online
You will save time, eliminate mistakes, and streamline your entire receivables process if you want to connect your accounting software to your platform. You can easily Integrate Melio and Get Paid with QuickBooks Online to:
Make it unnecessary to register receivables on several platforms
Add invoices and associated customer data to Melio by importing them from QuickBooks Online.
Make it simple and quick to submit payment requests.
Automate the reconciliation of receiving payments.
Steps to Sync Your Accounts Receivable (AR)
In Case of No Connection
Follow the following steps to sync you Accounts Receivable (AR), in case if you haven't set up the connection of AP between QuickBooks Online and Melio:
Select Accounting Software Sync under Settings in your Melio account.
To connect to QuickBooks, select the QuickBooks Online sync option and click it.
Click the green Connect button after signing into your Intuit account.
Now, for simple reconciliation, you must match the bank information in Melio with the bank information in QuickBooks Online. By selecting an account from the list or adding a new one, you can then click the Link My Bank Account button and select it from the list.
In Case of Connection
Follow the following steps if you already sync your AR with your Accounts Payable (AP) between QuickBooks Online and Melio:
Open your Melio account and navigate to the Get Paid area.
A pop-up notification will display in the bottom right corner of the screen. Select the Complete setup with the QuickBooks button in purple.
Now, for simple reconciliation, you must match the bank information in Melio with the bank information in QuickBooks Online.
By selecting an account from the list or adding a new one, you can then click the Link My Bank Account button and select it from the list.
Both Melio and QuickBooks Online are important tools for business finance, each one excelling in a certain area. Businesses looking for simplified vendor management should strongly consider Melio due to its focus on bill payment automation, both as a standalone platform and as a QuickBooks connection. Because of its robust accounting tools.
In case you are facing any issue then call us on our toll free number. We are always ready to help you in the best possible way in which we can. We have Dancing Numbers team of experts who can easily resolve your issue related to Connect Melio with QuickBooks Online. They are experts in their field.
Accounting Professionals, CPA, Enterprises, Owners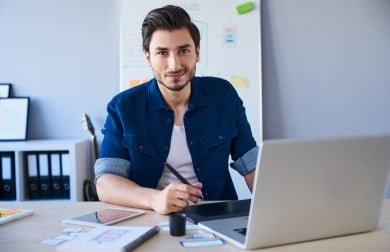 Looking for a professional expert to get the right assistance for your problems? Here, we have a team of professional and experienced team members to fix your technical, functional, data transfer, installation, update, upgrade, or data migrations errors. We are here at Dancing Numbers available to assist you with all your queries. To fix these queries you can get in touch with us via a toll-free number
+1-800-596-0806 or chat with experts.
---
Frequently Asked Questions
Can I Get help with My Bookkeeping using QuickBooks Online?
Yes. QuickBooks Live Bookkeeping, which starts at $200 per month, is a live bookkeeping help service offered by QuickBooks Online. You'll have access to a group of qualified bookkeepers who will offer regular bookkeeping services and live support via video chat.
Does QuickBooks Online allow me to Customize Invoices and Reports?
For invoices, sales receipts, and reports in QuickBooks Online, you can customize the templates. To match the branding of your company, you can upload your logo and alter the colors.
Melio makes it simple and hassle-free for small businesses to pay their vendors by enabling them to do so via ACH bank transfer, credit card, or debit card, even if the vendor they are paying only accepts checks. Melio makes it simple to pay vendors.
The first option is for users to upload vendor or bill details to the web dashboard. Along with file uploads and the ability to photograph and scan invoices into the platform, Melio also supports manual entry.
Decide on a Payment Method
Businesses can then choose between paying an invoice with a debit card, credit card, or ACH bank transfer. You can automate and plan payments through the app whenever they are due thanks to its availability of scheduling capabilities.
Have Melio Send a Check or Make a Digital Deposit of the Funds
Finally, Melio either transfers the money into the vendor's bank account or mails a check to the vendor.
The simplest method for sending money is Melio. Small businesses can quickly and easily make payments to vendors from any computer or mobile device by logging into their accounts.
Is QuickBooks Enterprise Compatible with Melio?
Since "Simple Start" lacks Accounts Payable (i.e., bills), QuickBooks Online – Melio connects to all versions but "Simple Start". Melio connects to all supported Intuit versions, including the 2022 edition, of Quickbooks Desktop Pro, Premier, and Enterprise.
Does QuickBooks include Melio?
Although Melio Payments will still be available and continue to work with QuickBooks Online, managing your invoices and scheduling payments will need you to log into Melio separately from QuickBooks.