Payroll is another mostly used feature of QuickBooks when it comes to accounting. Irrespective of the size and nature of a business, it also ensures the smooth and uninterrupted payroll processing. However, like any other advanced software, payroll is also vulnerable to errors than other QuickBooks features and, even a minor mistake can induce errors in different payroll operations. Know causes and ways to fix of QuickBooks Payroll Update Error 15222.
Save Time, Reduce Errors, and Improve Accuracy
Dancing Numbers helps small businesses, entrepreneurs, and CPAs to do smart transferring of data to and from QuickBooks Desktop. Utilize import, export, and delete services of Dancing Numbers software.
QuickBooks Error 15222 is a rare error but can be the most challenging to handle. In order to troubleshoot this error that arises while updating Maintenance Release, Critical Fixes, Essentials, and Payroll tax tables you may need some edge. If you are also receiving error code 15222 in QuickBooks, then you can refer to some of the instant solution that are listed below:
What is QuickBooks Update Error 15222?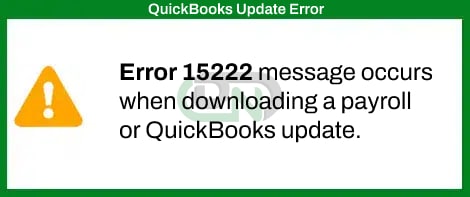 When it comes to the update process of QuickBooks and its components, a series of errors popping up are common. Whenever QuickBooks cannot establish a connection with the internet for downloading the update files, it could happen because of various reasons as well. You might also come across of different error messages depending upon the error code you have received.
QuickBooks Desktop Pro Error 15222
Payroll Update Error 15222
When it comes to updating QuickBooks online services like payroll feature, then you need an active version of QuickBooks Desktop. For this you should ensure that you are not using a discontinued version of QuickBooks.
Reasons of QuickBooks Update Error 15222
Few of the other reasons that may lead you to the error 15222 in QuickBooks Desktop are also listed below:
The error will appear if you have an outdated version of QuickBooks Desktop application.
System security applications that sometimes block QuickBooks from accessing the internet connection resulting in error 15222. Such security software may include antivirus, firewall applications, anti-malware, and anti-spyware.
You have some other browser like Google Chrome, Firefox, or Safari as your default browser instead of internet explorer.
The user is not logged in with administrator access on Windows.
IMPORTANT TIP: You also need to ensure that you are logged in with an admin user account, and your computer is also displaying the correct date and time in the taskbar. An active payroll subscription should be there before running the payroll update.
Ways to Fix QuickBooks Update Error 15222
Troubleshooting Steps that will assist you to Resolve QuickBooks Desktop Update Error 15222
Ways 1: Installation of Digital Signature in Your Default Browser Internet Explorer
Digital signatures are the means to verify the authenticity of an application. If at any point, the digital signature of QuickBooks Desktop goes missing, the product update server will not enable your QuickBooks to download the updates. For this, it is necessary to install the digital signature:
You need to open the Windows File Manager and type C:\Program Files\Intuit\QuickBooks in the address bar.
Then you should press the Enter key and locate the QBW32.exe file in the QuickBooks folder.
Press the right click on the QBW32.exe file and select Properties tab.
Under the Digital Signature tab, You should look for the list of signatures.
You also should click on the details on the Intuit Inc digital Signature.
Now you need to hit the View Certificate option which is visible under the Digital Signature Details window.
You should choose the Install Certificate option under the Certificate window.
Then you need to click the Next button until you get the Finish option.
Finally, You should click the Finish button and restart your system.
Try to Update QuickBooks once again.
In case, this one does not give you the desired result, then you should try to update the QuickBooks once again.
Ways 2: Addition of QuickBooks Processes and Domains under Security Programs Exclusion List
In order to ensure that the error 15222 is not a result of restrictions imposed by any security program, you should add QuickBooks processes and domains to the list of exceptions in the security program settings.
Important: If you are using an external firewall, then you also need to ensure that you are adding the following domains as the exceptions in the settings:
QuickBooks.com
QBW32.exe
Payroll.com
Intuit.com
qbupdate.exe
Ways 3: Set Internet Explorer as Your Default Internet Browser
As per the recommendations, QuickBooks Desktop works best with Internet Explorer's internet settings. Be it any QuickBooks task or the process to connect to the network, the ease will take you to the 9th cloud. If you use some other browser as default, there might be a possibility that QuickBooks can face issues downloading the updates.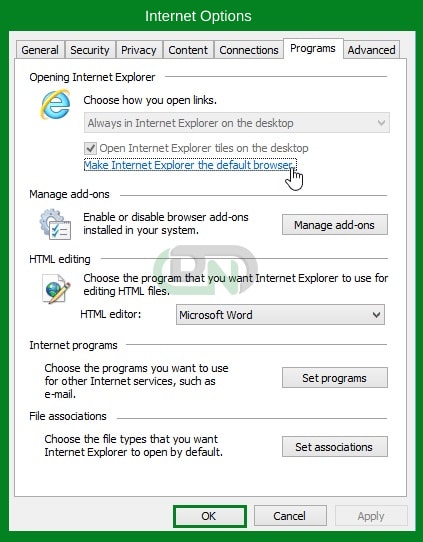 Then you should go to the Tools section and select Internet Options.
You also need to select the Internet Explorer as the Default Browser for the system
Click on the Make Default option under the Programs tab.
Then hit the OK button and try to rerun the QuickBooks update again.
Ways 4: Utilizing the QuickBooks File Doctor from Tool Hub
QuickBooks File Doctor is like the answer to all your prayers. It appears to be a perfect tool to deal with general company file and network-related issues.
The very first step is to go to the downloads folder and try to run the file named QuickBooksToolHub.exe.
Then the prompt will ask you to agree to the license terms and conditions to install the application.
Click Next to proceed with the installation.
Once the QuickBooks Desktop Tool Hub is installed on your system, try to run it using the shortcut icon created on the desktop.
Next step is to move to the Program Problems tab and then you should select Run QuickBooks File Doctor.
The final step is to select the option "Repair the file for your existing version of QuickBooks" and click Next
Once the file repair process gets completed, you should check if "QuickBooks Major Upgrade Error 15222" still is affecting the QuickBooks.
At any point, you feel stuck, then please feel free to connect with our team of experts. Just dial our toll free number and assistance will be provided to you.
Accounting Professionals, CPA, Enterprises, Owners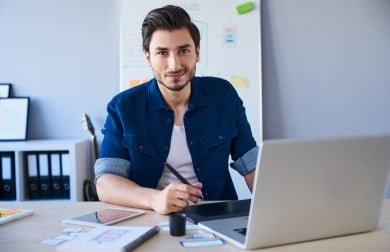 Looking for a professional expert to get the right assistance for your problems? Here, we have a team of professional and experienced team members to fix your technical, functional, data transfer, installation, update, upgrade, or data migrations errors. We are here at Dancing Numbers available to assist you with all your queries. To fix these queries you can get in touch with us via a toll-free number
+1-800-596-0806 or chat with experts.
---
Frequently Asked Questions (Faqs)
Why Won't QuickBooks Payroll Update Install on the System?
QuickBooks Payroll Update won't happen because of various reasons like invalid tax table, SSL in incorrect, validation problems, system configuration issues, etc. You can resolve this issue by updating system settings, tax table, and correct SSL.
What is the Latest Payroll Update?
The latest payroll update has been released on April 23, 2020 and is named as update 22011.