When it comes to using QuickBooks Online, there are specifically two ways via which you can record sales transactions. If the payment is done at the time of the sale of the product or service, then a sales receipt needs to be created. This process will complete the transaction, thereby recording it in your books. Follow below mention steps to Receive Payments in QuickBooks Online.
Save Time, Reduce Errors, and Improve Accuracy
Dancing Numbers helps small businesses, entrepreneurs, and CPAs to do smart transferring of data to and from QuickBooks Online. Utilize import, export, and delete services of Dancing Numbers software.
However, the role of invoice takes place when the customer is supposed to pay you for the sale of service or product in the future and this is when the payment is received you need to record the respective transaction in QuickBooks Online.
The article will thus further help to furbish further on how to receive payments in QuickBooks Online.
What are Receiving Payments in QuickBooks Online?
When a customer needs to pay you at a later stage, i.e., not immediately at the time of sale of a service or product, you need to keep track and record the respective payments that are being recorded in the QuickBooks Online software.
On QuickBooks Online, you can keep a consistent record of payments that you are supposed to receive for the transactions, which haven't been paid off immediately. When the payments are received, they needed to be entered into QuickBooks and thus would be shortly reflecting in the respective financial and accounts statements.
In case, some payments are received via checks and have not been deposited in the bank yet, you need to choose Undeposited funds rather than a bank account. When the checks get cleared, you can consider transferring them from Undeposited funds to your specific bank account. Thus, even for payments that are received from different channels, you have a way to get them deposited and recorded.
Understanding what is all about receiving payments in QuickBooks Online, next you need to learn more about why is this necessary.
Why do you Need to Consider Receiving Payments in QuickBooks Online?
Once you receive the payment against an invoice, you must be recording the payment amount. In case you are recording the payment against the invoice with the help of a bank deposit or a sales receipt, then the income will be recorded as double-counted and show as outstanding.
Thus, when you receive payments in QuickBooks Online, the following benefits are likely to be gained:
Avoiding Paid Invoices to Remain Open:
When the payments are missed being applied to the correct invoice, the invoice will end up showing as outstanding although the customer might have cleared the dues for the same. Thus, when you receive payments in QuickBooks Online, it will avoid any sort of double work with errors.
Incorrect Reflection of Due Amount:
If the payments are not received in the QuickBooks Online software, the amount which is currently outstanding by the customers would be incorrectly applied.
Overstated Income:
Once the payments are received but are incorrectly recorded under the heads of deposits or recorded on sales receipts as income and thus, it will be a duplicate creation of the invoice which was already created earlier.
How to Receive Payments in QuickBooks Online?
Now that you have acquired a good deal of understanding of what is all about receiving payments in QuickBooks Online, let's dive deep into the steps involved for the same:
Step 1: Visit QuickBooks Online Receive Payment
Step 2: Tap on New and choose Receive Payment under Customers

Step 3: Browse to QuickBooks Online Receive Payment
Step 4: Choose Customer which you will spot at the top-right corner of Receive Payment. You will be able to see the outstanding balance appearing under the Outstanding Transactions
Step 5: Choose the customer from whom the respective amount is received and input the receiving date of the same

Step 6: Select cash/check for the mode of payment and input reference number for check and leave blank if cash received
Step 7: Choose the bank account into which the check needs to be deposited and enter the amount received via cash/check

Step 8: A detailed invoice will appear and insert the amount that has been received in F. Once done, hit Save and Close

Eased out a lot more on how to get started with receiving payments in QuickBooks Online? Hopefully, this article has made some amount of justice in doing so!
However, if you still feel the sting in understanding how to receive payments in QuickBooks Online and or see some kind of bug bothering you while executing the process, make sure to reach the experts who are there to spot the issue for you.
Accounting Professionals, CPA, Enterprises, Owners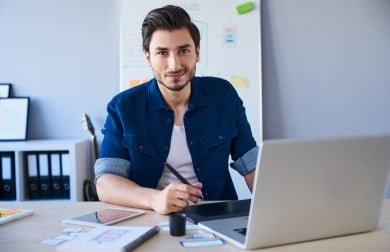 Looking for a professional expert to get the right assistance for your problems? Here, we have a team of professional and experienced team members to fix your technical, functional, data transfer, installation, update, upgrade, or data migrations errors. We are here at Dancing Numbers available to assist you with all your queries. To fix these queries you can get in touch with us via a toll-free number
+1-347-428-6831 or chat with experts.
---
How can I Confirm that the Payment was Correctly Applied while Recording the Outstanding Received?
To confirm that the payment was correctly applied while recording the outstanding received, the following steps would be the aid for the same:

Browse to Sales and tap on Customers


Go to Customer Listing


Spot the customer for whom you had recorded the payment


Tap on the name to show customer detail


A complete list of the latest transactions will appear for this customer
What are the Different Types of Invoices Status in QuickBooks Online?
The different types of invoices status in QuickBooks Online are:

Open


Open (Sent)


Open (Viewed)


Paid


Overdue


Overdue (Viewed)
How can I Record Undeposited Funds in QuickBooks Online?
To record Undeposited funds in QuickBooks Online, the following steps would be the aid for the same:

Tap on New and choose Bank Deposit


Check each payment that has been deposited along with scrutiny of reference numbers too


Tap on Save and Close to finish