It is simple to use QuickBooks to keep track of all of your income and expenses. You can also utilize the application to get a handle on your cash flow with a few simple changes. As a result, you will be able to perform financial reports on your own finances and gain a better understanding of your finances.
Save Time, Reduce Errors, and Improve Accuracy
Dancing Numbers helps small businesses, entrepreneurs, and CPAs to do smart transferring of data to and from QuickBooks Desktop. Utilize import, export, and delete services of Dancing Numbers software.
In this article, you will learn more about the Tips for Using QuickBooks for Your Personal Finances, and learn how you can manage your personal money matters using QuickBooks.
What is the way that QuickBooks Work for Personal Finances?
QuickBooks work for personal finances in a simplified and convenient way. Let's take a look at some of the product's capabilities that can be easily adapted for personal purposes or managing home finances.
Management of Income and Taxes
Online Bill Payments
Savings and Payments Automation
Generate Customizable Reports
Budgeting
Financial Planning
Foremost Tips for Using QuickBooks for your Personal Finance
QuickBooks can be used in a variety of ways to manage your family's finances. From a variety of valuable sources, you may quickly track any income and expenses. It's a good idea to use QuickBooks for personal money management so that you can take advantage of all its features and benefits.
Here are a few examples of the various methods that you can use QuickBooks to manage your personal and family finances.
Make Your Bills Automatic and Save Time
The majority of individuals are aware of the importance of paying their monthly payments and they set the payments up on autopay. The transaction done is directly posted into the account that is correct. It can be your credit card account or Bank Account.
This also helps you in saving and income also. Making a payment with a credit card might provide greater rewards and financial benefits than paying out of a checking account each time, for individuals who have credit card reward schemes in place.
The feature named Memorized Transactions helps in entering the bills conveniently whenever they got received into the QuickBooks account. After this, you are only required to add the details of payable amount after altering it and do add the date of the transaction.
Maximize Your Savings
QuickBooks is a fantastic tool for closely managing your cash flow since it allows you to flex the amounts you put into savings each month based on any leftover funds in your budget after all of your bills are paid.
Savings deposits can be automated, which is one of the most efficient ways to save. You might want to set up frequent automatic transfers from your checking account to your savings account.
Manage Your Cash flow Closely
One of the most important advantages of Using QuickBooks for your personal finances is the ability to keep track of your Cash Flow. You'll need to enter your financial data from your accounts on a regular basis (or you can integrate them with one of the open-banking APIs if this is available for your specific bank). You may record both past and future transactions, which means you can more easily anticipate you're spending for the coming months if you know payments are due shortly.
The activity named set-it-and-forget-it is used for all the transactions that happen on a regular basis. The transactions are like mortgage or loan payments, and the amounts that changes rarely. For this, you may easily use QuickBooks "Memorize Transactions" feature. It's simple to use the feature of memorized transaction that helps you to use QuickBooks for personal financial management. Make sure that you know how to use it so that you can save a lot of your time and effort.
Regular Reconciliations
The main task of cash-flow management is reconciliation that you must do once in two weeks or every week. You have to think like that you are managing your books on the personal finances. With the Reconciliation Capabilities in QuickBooks provides you with more control over your spending, and by clearing your transactions through the bank on a regular basis, you can notice and account for any inconsistencies quickly and easily.
QuickBooks for Personal Financial Reporting
The reporting options you have access to are another important tip for QuickBooks to assist you to manage your personal money. Firstly, you have to reconcile your QuickBooks account to guarantee that you are using QuickBooks for your personal finances correctly. The same goes for your credit card accounts and loan accounts. This way if you are having any issues then you easily get to know about it.
You have to reconcile the account that contains a statement with a start and end date, as well as a beginning and ending balance. To get it all started going on with a simple and basic Profit and Loss Report that can be seen in a variety of ways. Most of us like to compare our present report with a previous report that is also a straightforward way to look into. It will be quite easy to detect any areas of concern in a snapshot view if you run monthly and annual comparisons. Simply using QuickBooks for these five goals can get you closer to your money, and this alone will help you manage your personal finances more successfully.
What are the Steps to Perform Reconciliation with QuickBooks?
The steps of reconciliation are easy and are mentioned here:
In QuickBooks, Go to the section of Banking
Then double-click the bank account of which you want to do reconciliation
The account register opens up
Now, You see there are some boxes that are tick marked so that means the transactions are not yet cleared
In this step, You can enter the Transactions you want which are going to appear in your selected account
To show the ending balance for the week or day; you have to access your bank account or credit card account
In your bank register, Change the display options to check the cleared items.
What is the Best Way of Using QuickBooks for your Personal Finances?
Since you've never used QuickBooks before and need some assistance getting started, it's grown so popular for managing your at-home money that there are even QuickBooks classes online to teach you everything you need to know about using it to handle your personal accounts.
The setup wizard will walk you through the process of integrating your personal accounts, and adding vendors, which are essentially payees or payers, is a simple process as well.
Using QuickBooks for your personal finances is quick and simple for anyone who uses it for business. Its feature set and user-friendly layout make it the ideal solution for keeping track of your finances, paying bills, seeing patterns, and immediately identifying any areas of concern.
Now that you know everything about the Tips for Using QuickBooks for Your Personal Finances, you can get a greater understanding of your financial position. However, if you still are stuck or have any queries you can reach out to the Dancing Numbers team for quick and easy assistance.
Accounting Professionals, CPA, Enterprises, Owners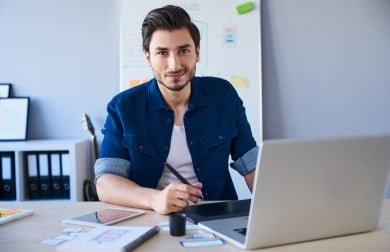 Looking for a professional expert to get the right assistance for your problems? Here, we have a team of professional and experienced team members to fix your technical, functional, data transfer, installation, update, upgrade, or data migrations errors. We are here at Dancing Numbers available to assist you with all your queries. To fix these queries you can get in touch with us via a toll-free number
+1-800-596-0806 or chat with experts.
---
Frequently Asked Questions (Faqs)
Is QuickBooks Suitable for Personal Finances?
QuickBooks is good for personal finances. All the features are explained in detail and how it works perfectly for your personal finances. You can save your time and money, manage bills and cash flow, do many more savings, reconciliations can be done, and more. You can use all these things in QuickBooks to Manage Your Family's Finances.
How is QuickBooks Better for Personal Finances than other Software?
One of the most common reasons why consumers claim QuickBooks is a superior solution for them is because of the program's framework. The software is user-friendly and anyone can use it even without any expertise.
What timing is Best recommended to Perform Reconciliation with QuickBooks?
The best timing is once a week that is the minimum or once in two weeks that is the maximum. The reconciliation helps you to manage all the income and expenses correctly by matching the transactions. This way you won't miss any of the transactions.