As an accounting expert, you wish to achieve and gain more than just heavy-loaded digits and calculations; you provide strategic and judicious advice, perform calculative actions to secure money for the client, design a financial strategy, generate and grow revenue in the client's organization, keeping in mind the current tax regulations, and the overview has so much more in the plate. Here you can learn about 15 best accounting blogs you should be reading.
Save Time, Reduce Errors, and Improve Accuracy
Dancing Numbers helps small businesses, entrepreneurs, and CPAs to do smart transferring of data to and from QuickBooks Desktop. Utilize import, export, and delete services of Dancing Numbers software.
Yet, accounting is a round-the-clock advancing industry and has multiple and multiple sub-divisions, making sure your growth is not restricted by the lack of accounting abilities. To evolve, enhance, grow and become an admirable accounting individual together with professional skills, you need to gain and stimulate your abilities continuously.
Why Blogs?
Blogs are a perfect way to get updated on the current, recent, or latest developments and grasp new and different insights on how to thrive, flourish and expand your business. Blogs present an amazing way of learning. They are regularly updated and are framed by professionals of a particular niche. Within no time or in very little time you can gain more knowledge, research a hell lot of information, and acquire bits of insights from an accomplished individual.
But you might get into a fix because the Internet is flooded with thousands of blogs and they are all so captivating that you cannot decide which one to read and which one should be left unread.
And that is why we come into the picture. We make sure that you don't have to go through this discouraging experience, hence we have combined together a list of best accounting blogs you should not miss reading. After reading these blogs you won't feel left behind because reading these blogs will keep you updated with your accounting skills and you can enhance your knowledge in a continuously developing accounting industry.
1. The Accounting Onion
Without even the slightest of doubt, Accounting Blog is one of the best accounting blogs on our list. Do not let the name of this blog misguide you. The theme behind this blog is "peeling away financial reporting issues one layer at a time." So basically this blog is about exfoliating the layers of accounting to simplify difficult financial matters and does it with a sense of intelligence and humor mixed.
2. Accounting Today
One of the most well-known accounting blogs is Accounting Today. It is perfect for news, trade magazines, and educational blogs on the Internet providing you with the best collective accounting help. Accounting Today is also a chief information measure for public accountants – catering to the community of professionals who deliver tax preparation, bookkeeping, auditing, financial planning, and business advisory and consulting services to individuals and small businesses. Accounting Today is intensely concentrated on the industry's most crucial concerns, including tax law, technology, accounting standards, wealth management, and audit and assurance.
3. Journal of Accountancy (JofA)
You can get assistance or help related to online accounting writing from The Journal of Accountancy. It is again one of the very popular professional blogs in the field, powered by the AICPA. Including the print magazine, the Journal of Accountancy blog is also dedicated to news, education, and standards in the accounting niche. It includes specialized and technical stuff, not for the ordinary man, but rather for accounting experts who need to be cautious of what is happening in their profession – without a great deal of absurdity, promotion, or confusion – the Journal of Accountancy blog is a highlight of current realities. The recent posts include an analysis of the effect of block chain innovation on the accounting industry, and what AI will mean for audits and accounting later on.
4. AccountingWEB
If you are looking for some good online accounting writing blogs, you can very easily find them at AccountingWEB. It is one of the renowned online networks for accountants and CPAs, rendering experiences, news, and thoughts from industry experts. The most classic part of their blogs is that it is focused on innovation, CPA practice, and assessment. Their blogs are very well suited when you need to maintain speed with the ever-developing environment of the accounting business.
5. Ace Cloud Hosting
For the people who aren't much aware of the Ace Cloud Hosting blog, it basically dispenses a mélange of blogs each month on the best way to, apt exercises, experimentations, and much more. It also incorporates blogs about accounting, cloud computing, small business, QuickBooks, and some more. Expert Cloud Hosting is the chief hotspot of data and counsel on accounting and cloud innovation to assist your business.
6. Accounting Coach
The ultimate motive of the accounting blog, Accounting Coach, is to clarify and elucidate the standards of bookkeeping and accounting. The information available on the site is free of cost and incorporates authentic information and also includes quizzes and tests that are based on more than 30 subjects or themes. Accounting Coach is one of those accounting websites that provides important data. For instance, how to set up a graph of accounts, to more mind – challenging accounting problems, including working out the latest worth of an ordinary annuity.
7. Firm of the Future
If you are looking for a place where you can search for accounting insights, then blogs from Firm of the Future can be really helpful. This blog is powered by Intuit. These blogs bring to the light advice from the experts and will assist you in becoming an imaginative and creative firm of the future. Over and above their blogs are one of the amazing ways to assist you in discovering various ways for your accounting practice and become a top-notch strategic and technology mentor to your clients. Their blogs incorporate numerous categories including QuickBooks, Networking, Technology, Client Relationship, etc.
8. The Maryland Association of CPAs (MACPA) Blog
A very famous and well-renowned accounting blog maintained by Bill Sheridan of the Maryland Association of Certified Public Accountants is The MACPA Blog but it nowhere means that this blog is only for the accountants in Maryland. MACPA is a marvelous resource for CPAs and accountants enveloping everything – business strategy, accounting & auditing, financial planning, technology & social media taxation, to ethics and professional issues. Sheridan chooses to take up a jaunty strategy to the accounting profession and frequently gathers commendation and praises when accounting firms get recognized for their community endeavors. Sheridan, while composing posts keeps in mind that his blogs should incite his fellow accountants to develop and grow with the occasions and always stay hopeful.
9. CPA Practice Advisor
CPA Practice Advisor is one of the most famous technologies and practice management aid for accounting and tax professionals, is not only available in digital version but also in print version. From payroll, tax, and accounting to firm management, it encompasses a whole lot of topics and features various software reviews. One of the best things about their blogs is the content of their blogs is timely updated and covers medium and small business surveys to reliable payroll and tax advice. Moreover, their blogs are considered to be one of the most trustworthy news and content sources and perhaps one of the most efficient ones too.
10. Dancing Numbers
It wouldn't be honest of us when talking about accounting blogs you should definitely read, if we left Dancing Numbers unmentioned here. Their blogs are actually peculiar and in turn provide an immense amount of inspiration. By reading their blog you can get your work done more productively and with a very less number of errors. It is updated from time to time with well-informed articles, guides, and research on the most frequently asked questions with regard to business and accounting software, and other current trends in the domain. They try to keep their readers properly updated on the most significant developments in the accounting world. Their blog is an extensive guide on frequently asked questions.
11. Where Every Penny Matters
Again when considering accounting blogs, "Where every Penny Matters" is always on the list. This blog is maintained by Nicholas Pennewell, a writer from Florida. He is a CPA with an interest in tax accounting for people, small ventures, and nonprofit organizations. His blog presents posts about the recent tax news and tips on the most accurate method to deal with the various types of expense and taxation issues. The posts are conversational and created for a layman to understand easily. For example, her accounting blog has a remarkably detail-oriented post on Bitcoin and Taxes and gives certain examples of how to calculate tax on cryptographic money trades.
12. The Fraud Files Blog
The Fraud Files Blog is about the writer Tracy Coenen's own proficiency and personal experience along with underscoring the current accounting tricks and scandals. This accounting blog makes readers aware of the fact that the truth is for sure usually a lot more different than fiction. Through her blogs, She makes you understand various recent developments in the area of fraud and provides her audience with supportive and insightful suggestions and advice not to get trapped in frauds or tricks themselves.
13. FitSmallBusiness
The good thing about this accounting blog is that the content provided is so thoroughly and profoundly researched along with the variety of subjects they incorporate (Inventory, e-commerce, payroll, accounts payable, accounts receivable, tax software, and more). The content in the accounting segment of the blog can assist numerous accountants performing with multiple kinds of software, as they usually encompass financial tax and accounting software, free and personal software, and much more. This is not the end. Their content also talks about great software comparisons and a lot of knowledgeable material.
14. Don't Mess With Taxes
Don't mess with Taxes is written by Kay Bell, a Texas-based writer who has entirely declared himself as a tax geek. Though Kay Bell is not a CPA if you have a look at her blog shows why she picked her place in tax accounting. Because she already is into writing she gets an upper hand with respect to providing mixed up tax issues to the audience – truth be told; the motto that drives Bell is "Translating taxed into money-saving English." A little sarcastic but accurate and readable, Bell writes down on different themes. For instance, amendments in local tax allowances and deductions; and how the computer game Pong altered taxation with engrossing yet beneficial assurance. It's an award-winning blog that shows Kay's opinions with regard to tax laws, policies, and regulations. Don't Mess with Taxes also incorporates tax tips and a summary of terms, and provides genuine help to keep its readers up-to-date on the latest tax laws, regulations and policies.
15. Insightful Accountant
A lot of people are aware of Insightful Accountant as the premier information resource on Intuit QuickBooks, Xero, and Sage. Being an unconventional news and information source, Insightful Accountants is jotted down to assist QuickBooks ProAdvisors, CPAs, and Bookkeepers on recent accounting technology updates. This industry giant is an apt space for the most valuable educational webinars to be found in the accounting world. You will be actually utilizing your precious time when watching and listening to the webinar hosted by Insightful Accountant, as it is always knowledgeable first and promotional second. The value provided by it is undoubtedly great. Because of this reason most of the content you will find there will be either webinar-related, or it will be a space to enlighten yourself with some great updates on all things QuickBooks, among other industry-related news.
The accounting blogs mentioned above present comprehensive information on tax, accounting, and bookkeeping-related subjects and topics. Other than this some of these blogs have COVID-19 resources incorporated to stay updated with the latest and recent changes in the business at such critical or crucial times.
So, with this, we come to the end of this article stating 15 accounting blogs you should not miss reading. We really hope that this article assists you and turns out to be an efficacious plus helpful article.
Accounting Professionals, CPA, Enterprises, Owners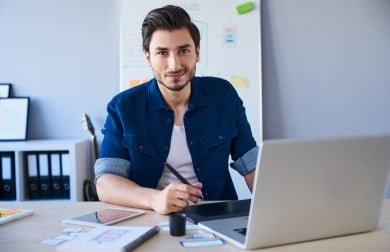 Looking for a professional expert to get the right assistance for your problems? Here, we have a team of professional and experienced team members to fix your technical, functional, data transfer, installation, update, upgrade, or data migrations errors. We are here at Dancing Numbers available to assist you with all your queries. To fix these queries you can get in touch with us via a toll-free number
+1-800-596-0806 or chat with experts.
---