The QuickBooks software can be opened in the Safe mode that is a kind of startup mode of the Windows operating system. This mode helps you to safely run the software without any issues and problems.
Save Time, Reduce Errors, and Improve Accuracy
Dancing Numbers helps small businesses, entrepreneurs, and CPAs to do smart transferring of data to and from QuickBooks Online. Utilize import, export, and delete services of Dancing Numbers software.
Below, you get to know the things to use safe mode and what are its steps. Follow the steps to properly open QuickBooks in safe mode and work without having any problems.
Why use QuickBooks in Safe Mode?
QuickBooks works fine in safe mode as it only loads with fewer drivers. There are few other things that tell you why to use QuickBooks in Safe mode in your system. These things are as follows:
It makes the Limited Variables in Running the System.
It helps in Loads the Windows System with Fewer Drivers.
Easy to Resolve and Track Down the Software or Hardware.
You Won't get Issues into Your QuickBooks Account.
To open QuickBooks in safe mode it won't require any Specific Version or Feature of the Driver.
It uses Few Drivers to Open the QuickBooks in Safe Mode and these Drivers are Required to Run the Program.
Starting or Running Any Application in Safe Mode Restricts the Unnecessary Drivers like Printers, Sound, CD Drivers, and More.
Procedures to Open QuickBooks in Safe Mode
There are 2 procedures to open QuickBooks in the Safe mode and that are as follows:-
Procedures 1: Open QuickBooks in Safe Mode using manual Method
Firstly, Restart Your Computer.
While Restarting Press the F8 key from Keyboard Continuously.
This key takes you to the option of Advance menu on Your Computer.
Go to the Networking tab.
Then click on the option Safe mode from the list.
It opens up and the System is now Running in the Safe Mode.
You have to Log in to the QuickBooks Account.
Now Open your QuickBooks Company File in it.
Click on the Start menu Button.
Then Search for QuickBooks.
Click on QuickBooks Just for Verification.
If you are not Able to see the QuickBooks on the Start menu in Your Window System that is opened in Safe mode.
Then open the Task Manager by Pressing the Ctrl + Shift + Esc keys.
The Window of Task Manager opens up.
Using Task Manager Restart Your System.
Then Click on QuickBooks icon and Log in to Your Company File.
Run Your QuickBooks Activity in the Safe Mode Easily.
Procedures 2: To Open your QuickBooks in Safe mode in Windows 10
In Window 10 Operating System.
Open the Run Window by Pressing Windows + R keys Together.
Type CMD in the Field then Press Enter Button from Keyboard.
The CMD Window opens up on Your Screen.
Type Msconfig and then Press Enter Button from Your Keyboard.
Click on the General option.
Select the option Startup Selection.
Go to the tab Services.
Tick mark the Checkbox of Hide all Microsoft Services.
You have to Disable all the option Present there.
Then Click on the Checkbox Cover all the Microsoft provider to clear it.
Press OK Button to save all Changes and Close the Window.
Again open the CMD using the Run Window.
Type Msconfig and Press Enter Button to continue.
Select option Normal Startup in the General tab.
Click on OK Button to Save Changes and Close the Window.
Restart Your Computer Again.
Here, you get to know that you can open up the QuickBooks in safe mode. Also, know how you can do it manually in other Windows or in Windows 10 Operating Systems. In Other words, you can use this procedure to open your QuickBooks in Safe mode easily.
Accounting Professionals, CPA, Enterprises, Owners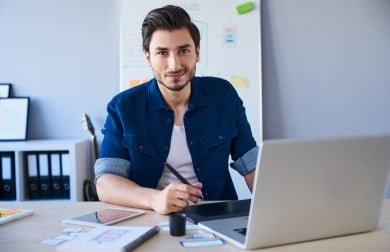 Looking for a professional expert to get the right assistance for your problems? Here, we have a team of professional and experienced team members to fix your technical, functional, data transfer, installation, update, upgrade, or data migrations errors. We are here at Dancing Numbers available to assist you with all your queries. To fix these queries you can get in touch with us via a toll-free number
+1-800-596-0806 or chat with experts.
---
Frequently Asked Questions
Can I open the QuickBooks in Safe Mode in any Windows Operating System?
Yes, You can open your QuickBooks desktop software in safe mode using any Windows operating system. Such as Windows Vista, Windows XP, Windows 10, Windows 8.1, Windows 8, Windows 7, etc.
Does this work for all the QuickBooks Versions and Editions to open QuickBooks Desktop in Safe Mode for Windows?
Yes, the procedure works for all the QuickBooks Desktop versions (2021, 2020, 2019, 2018, etc.) and Editions (Pro, Premier, Enterprise, Accountant, and more). So, you just have to follow the steps and open it easily to do your work.
Are you sure that I won't get any errors after opening QuickBooks in Safe Mode?
It is not about not getting errors, it is about doing work safely and not getting unnecessary errors. As the safe mode stops running unnecessary things at the same time when you are running the QuickBooks software. This helps you to do your work on time and can be done properly.