All eyes turn to one and the best accounting software, which is curated and designed with utmost precision. It is a complete package with a full-featured business and financial management suite complete with tools for Accounting, Inventory, Invoicing, Payment processing and a lot more accounting features.
Save Time, Reduce Errors, and Improve Accuracy
Dancing Numbers helps small businesses, entrepreneurs, and CPAs to do smart transferring of data to and from QuickBooks Desktop. Utilize import, export, and delete services of Dancing Numbers software.
QuickBooks has strong encryption to protect the user's data. Furthermore, there are signals in phases that the buyer must pass. More often, there are rare times, When you may require completing a user to forcefully log out. There are suitable and seasonable reasons behind the same situation.
For a better understanding let us look at the example provided below:
In case, You might want to accomplish something as an administrator that needs you to be in Single-User Mode.
The QuickBooks Enterprise force user logoff mechanism may be utilized in such cases. This may be achieved by utilizing QuickBooks Messenger's Close Company File for Users feature.
Now that you are aware of the concept of logging a user out. Let us dig deeper to know how and when one can do it.
How to Log a User out of QuickBooks?
For carrying out this procedure, You need to proceed by using the QuickBooks Messenger App. You may then take the action to close the business file for a specific user in your account.
Let us Walk You through the Process in Detail:
In order to launch QuickBooks Messenger on your computer. Proceed to hit on the Company menu. Then to continue further, select the "Chat with a Coworker" option.
Now, from the drop-down menu, select the option Actions.
After the subsequent, choose the "Close Company File for Users" option.
You can select the user whose account you wish to log out of here.
Following that, Select "Close Company File".
When the confirmation window appears, Click the "Yes" button.
You can easily kick users out of QuickBooks accounts by following these steps. If you want to force other users to log off, repeat the steps and remove the specific user from the QuickBooks Company File.
How Do You Log Out of QuickBooks in a Variety of Ways?
It is critical to follow the log-off instructions when multiple hosted users are logged in on the same network. Usually, all the layman working force just simply clicks the (X) Cross icon on the present window in order to close the QuickBooks main window. With this, there comes an increased chance of the company file being corrupt or damaged with the closed window.
Hence, cloning QuickBooks in a proper manner becomes essential, as it is the question of the security of your company's files. You can also, In the event of any suspicious activity, you can log out your users or reset their access, including their password.
In the following section, we will demonstrate various QuickBooks Enterprise force user logoff scenarios. You can, for example, log out users by using resetting the password, restarting the QuickBooks Database Server Manager, also using the Task Manager or disabling QuickBooks Manager.
Examine the following methods in detail:
Method 1: To QuickBooks Enterprise Forcibly Logs Users out with an Exit Button
Once you log out of your QuickBooks company file, you are not successfully logged out. In such cases, you can take the following actions:
First, In QuickBooks Go to the File menu.
Then, From the menu grid, browse and select "Close Company Log Off".
Once you are done with the above step, You are successfully logged off here, whereas in some cases, you may see the "No Company Open" screen. The "Automatic Backup" dialogue box is also displayed.
Thereafter, You can later access the "File" menu.
Finally, Hit the "Exit" button.
Method 2: To Force User Logoff by Disabling QuickBooks Messenger
The first step is to ensure that you begin to make sure you're in "Multi-User Mode" as an administrator.
After the subsequent step, choose the "File" menu.
Then, Proceed to Then click the "Utilities" button.
Finally, Now, from the drop-down menu, Select "Disable QuickBooks Messenger".
Method 3: To Log the User Out of QuickBooks By Using Database Server Manager
This will enable you to log the user out of the company file. Let us walk you through the steps to log a user out of QuickBooks:
The first and foremost step, Proceed to start QuickBooks on the server.
Next, From the menu, Choose "File".
After the subsequent step, Then pick "Open or Restore Company".
Now, From the menu, Choose "Open a Company File".
Finally, Press the "Next" button.
You can find the company file here. Once found, Select the file.
Next, From the menu, Choose "Open File in Multi-user Mode".
Thereafter, Click the "Open" button.
Once the above step is done, After that, Use your regular username and password to access your company file.
Now, From the menu, Choose "File".
Finally, Close your company file on your server.
Method 4: QuickBooks Enterprise Force User Logoff Task Manager
For the very first step, Press the "Ctrl + A + Del" key combination to bring up a menu of options on the screen. You have the option of selecting "Task Manager".
Next, Then click on the "Processes" tab.
Here you can look for "QuickBooksMessenger (32-bit)". This app may appear more than once on the list. You can delete them individually by clicking on each one. This will bring the procedure to an end.
Accounting Professionals, CPA, Enterprises, Owners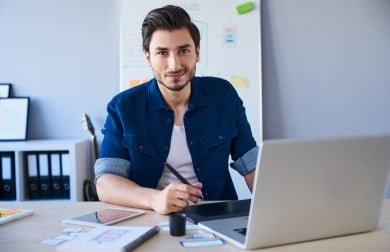 Looking for a professional expert to get the right assistance for your problems? Here, we have a team of professional and experienced team members to fix your technical, functional, data transfer, installation, update, upgrade, or data migrations errors. We are here at Dancing Numbers available to assist you with all your queries. To fix these queries you can get in touch with us via a toll-free number
+1-800-596-0806 or chat with experts.
---
Frequently Asked Questions (Faqs)
Is it Possible to Log out to other Users by Resetting the Password?
Yes, It is possible in QuickBooks to log out other users by resetting the password.
Here's how to do it:
• First, Navigate to the Company menu and then from the drop-down menu and select Users.
• Then, Select "Configure Users and Roles". and then proceed to click the edit button.
• Now, You can enter your new password here. Make sure you also confirm it.
• After that, Select the challenge question and enter the answer for security.
• For the last step, Then press the "OK" button.
How can one Stop QuickBooks from Logging me out?
Change your login settings.
• QuickBooks Pro and Premier are both offered. Go to Company, then Set Up Users and Passwords, and then Manage Login Settings. Go to Edit, Preferences, General, and Company Preferences instead.
• Enterprise Edition of QuickBooks Go to Company, then Users, and then Manage Login Settings.