In QuickBooks 15000 series there are several unique series of codes. When the update program damaged or the update program cannot be opened error notice can be viewed to show it. This is a QuickBooks 15000 series problem and it is one of the most frequent ones. When a user tries to download payroll or QuickBooks Desktop updates, this issue often occurs on your system. These issues could result from improper settings. Such a mistake can prevent the user from using the upgraded capabilities of the QuickBooks payroll service.
Save Time, Reduce Errors, and Improve Accuracy
Dancing Numbers helps small businesses, entrepreneurs, and CPAs to do smart transferring of data to and from QuickBooks Desktop. Utilize import, export, and delete services of Dancing Numbers software.
In this article we will talk about QuickBooks Error 15103 that what it is and how you can fix it. You may resolve Error 15103 with the assistance of this article.
What is QuickBooks Error 15103
The QuickBooks Payroll Update Error 15103 most frequently occurs when you attempt to download QuickBooks Desktop or payroll updates, or occasionally as a result of faulty settings. The enhanced features of the QuickBooks payroll service won't work when this error occurs.
Error 15103: Unable to open the update program

Or

Error 15103: Update program is damaged
One of the numerous causes of this problem is improper setup. When a user encounters this issue, they are unable to enjoy the updated features' better features. This problem makes it difficult to download, update, install, or remove software.
Possible Causes of QuickBooks Update Error 15103
The potential causes of QuickBooks error code 15103 are as follows:
Windows registry is broken.
The QuickBooks installation does not work.
When the system malware has a problem, QuickBooks error 15103 will occur.
When the window file is broken and corrupted.
This error might potentially be attributed to a network connectivity problem.
When a file's digital signature cannot be verified by QuickBooks.
If the Microsoft Internet Explorer is set up incorrectly.
Due to corrupted QuickBooks files from an incomplete installation, this problem developed.
It's conceivable that QuickBooks won't be able to reach a certain download location.
Whether the Web root antivirus system include Spy Sweeper.
When the user lacks the administrative access necessary to install QuickBooks' most recent upgrades.
Due to the faulty downloaded file, it's possible that your QuickBooks Desktop Software won't be updated to the newest version.
Symptoms of QuickBooks Error 15103
The symptoms of QuickBooks Error 15103 include the following:
The active windows regularly crash.
The error notice is displayed to you on the screen.
The performance of Window is slow.
Keyboards and mouse begin to operate quickly or slowly.
When a computer repeatedly hangs, it suggests that it will eventually freeze.
Every time an error happens, the running program window crashes.
The updated software will not open completely.
Read Also – Fix QuickBooks Payroll Update Not Working Error
Fixation Methods to Resolve QuickBooks Update Error 15103
To correctly resolve the Error 15103 you can follow the procedures listed below:
Method 1: Run the QuickBooks Reboot.bat File as a Windows Admin
You can follow the instructions which are listed below if your computer repeatedly shows QuickBooks error 15103.
Initially, you must shut down your QuickBooks desktop.
Give the QuickBooks icon a right-click now and then choose Properties.
Type reboot/reboot into the open file location after navigating there in the top-right search bar with a bat extension.
You can see the file name reboot/reboot.bat here. Select the file and then use the right-click menu to select it.
Next, Choose Run as Administrator. If it is asked, Select Yes.
To apply the changes and open QuickBooks again, restart your computer.
If you want to let your machine install the updates, click Update.
Method 2: Download the Latest QB Updates and Upgrade QuickBooks Desktop
Update QuickBooks to the latest release to fix any errors or glitches that are causing the QuickBooks update error 15103.
First, Shut off the QuickBooks Desktop application.
Find QuickBooks versionXX>Components at C:Documents and Settings>All Users>Application Data>Intuit.
The version number of QuickBooks is shown here by the letter XX.
Reopen QuickBooks Desktop and select the Help option from the menu.
Then, Select Update QuickBooks Desktop.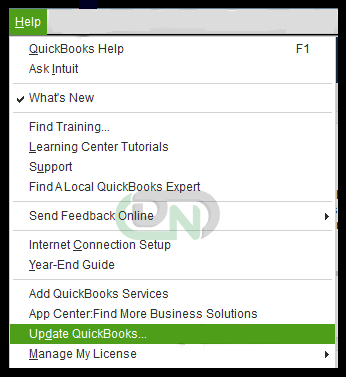 Verify the Reset the Updates box by choosing the Update Now tab.
The updates will then be downloaded once again when you press Get Updates after that.
You will automatically be given the choice to install the updates when you have finished downloading.
In order to see if the issue has been fixed, you must select the Install Now option.
Method 3: Download and Run Quick Fix My Program
First, you must download QuickBooks Tool Hub. Go to the Program Problems tab after your computer has successfully installed the program.
Following that, you must select Quick Fix my program.
You must now wait till it begins naturally by exercising patience.
Finally, reopen QuickBooks Desktop after you are finished with the procedure.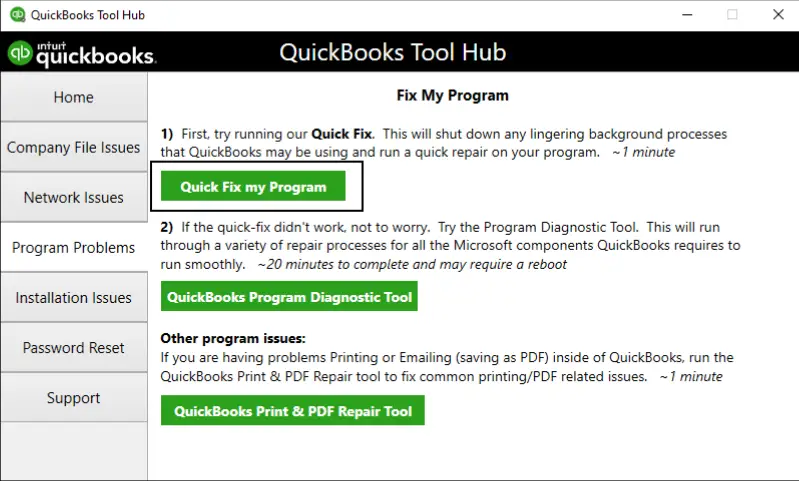 Method 4: Check Windows and Install the Recent Available Updates
Right-click the Start button is the first step, and then select Settings.
Go to Update & Security.
The Windows Update section will open when you click Check for Updates.
Click Download and Install if an update is available for download.
Lastly, Restart your computer.
Method 5: Download and Install QuickBooks File Doctor
Use the QuickBooks Tool Hub to utilize the different tools within and fix your application's issues.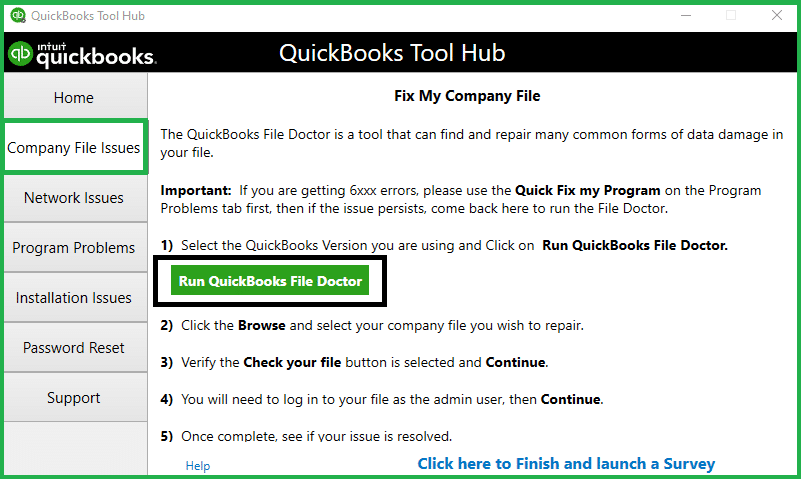 By hitting CTRL+J, you would need to download QuickBooks Tool Hub and navigate to your downloads.
Select QuickBooksToolsHub.exe from the list of downloads.
Now click yes to approve the modifications this app can make.
Then, in order to install it, you must click next. You must also click yes once more in order to accept the license agreement.
After finishing the aforementioned step, click next, and then click Install (this may take some time).
As soon as the installation is finished, click Finish.
The QuickBooks Tool Hub must now be opened (this icon will be on the desktop).
Choose Run QuickBooks File Doctor from the Company File Issues tab.
Now you have to select the company file by selecting the Browse option.
Decided on Check your file and network.
To continue, click. Enter the QuickBooks Admin password before clicking next.
Method 6: Uninstall and then Install QuickBooks in the Selective Startup
A Run box will appear when you simultaneously hit the Windows+R keys on the keyboard.
In the Run box you have to type MSCONFIG and then hit the OK button.
Make sure the Load startup items option is ticked and select Selective startup from the General menu.
Then click the "Ok" button. Restart by tapping if asked. Finally, you may uninstall QuickBooks Desktop and reinstall it.
Read more: Install or Uninstall QuickBooks in Selective Startup
Method 7: Switch to the Windows Safe Mode from the Run Window
Using Windows+R together will bring up the Run window.
The next step is to put MSCONFIG into the Run box and click OK. Next, choose the Normal startup. After clicking OK, you must hit the Apply button.
Restart your computer again, finally.
Recommended To Read – How To Fix QuickBooks Error PS038
Method 8: Install and Import the Intuit Digital Signature Certificate
Navigate to QBW32.exe, which may be found in the C:Program File Intuit QuickBooks folder and reflects the QuickBooks version you're presently using.
Right-click QBW32 and choose Properties after writing QBW32.exe in the top right area of the screen.
Verify that Intuit Inc. is chosen in the signature list by going to the Digital Signatures tab.
Tap on Details after that.
The View Certificate button is clicked on the Digital Signature's detail pane. In the certificate box, click Install Certificate after that.
When you're through with the previous step, click Next until the finish tab appears, and then click Finish.
Right immediately, Restart your computer.
Upon successful completion of the import, Launch the QuickBooks desktop. Finally, download the update one again.
Method 9: Use Clean Install QuickBooks application
The QuickBooks Desktop should be uninstalled.
Immediately after, download and use the QuickBooks Clean Install Tool.
The QuickBooks Desktop installation folder would then need to be manually renamed.
Install QuickBooks Desktop once again next.
In the end, you must make sure that the QuickBooks update error 15103 is still present.
Method 10: Checking of Internet Connection and QuickBooks Settings
Make sure that both the incoming and outgoing QuickBooks files have internet connectivity. You must also set up your firewall and antivirus software.
If you attempt to download the update but see the 15103 error number, the firewall may not be linked to QuickBooks.
Method 11: Edit the Incorrect Configuration of Internet Explorer
You must first launch Internet Explorer before continuing. Click the gear button now, and then choose Internet Options.
Go to the Security tab, followed by trusted sites and site.
The following websites must then be added:
If you are using the US version of QuickBooks, go to either intuit.com or quickbooks.com.
If you are using the Canadian version of QuickBooks, visit intuit.ca or quickbooks.ca.
When everything is ready, select Close. Click the OK button after selecting the Apply option.
Finally, you may verify whether or not the QuickBooks issue 15103 has been fixed.
Method 12: Configure Firewall Settings and Manage Windows Defender
To ensure that your QuickBooks files are kept and safe, you must configure your firewall and antivirus protection.
When downloading updates and reinstalling any version of QuickBooks, a firewall that is not installed might cause damage to the data.
Method 13: Repairing of QuickBooks using Windows File Repair
Make a right-click on your taskbar and select Task Manager from the option that appears to terminate all background programs.
Here, you can see a list of the programs that are now operating on your computer.
To terminate the program, pick End Task from the Program menu by tapping on it now.
As soon as all programs are shut off, you may close the task manager.
You must type Control Panel in the Windows search box and choose the Control Panel app from the search results to use the Control Panel app.
In the Programs area of the Control Panel window, you must choose Uninstall a Program. Search for Programs and features if you don't see it, then click on it.
You'll see a list of the installed programs on your computer in the following window.
Select Uninstall/Change after selecting the QuickBooks version you're upgrading. By selecting yes, you must confirm your decision.
The uninstallation window will show up on the screen once you have completed the aforementioned procedure. To proceed, select next.
The choice to fix the program or remove it from your machine is available on the next page.
Press the Next button after tapping Repair.
All programs were closed before doing the repair, if Windows alerts you that certain files are in use, you can choose to ignore it. After the repair procedure is properly finished, restart your computer and launch QuickBooks.
Once the update has been applied, verify that everything went well.
To help you find quick and modern fixes for QuickBooks error 15103, many troubleshooting methods are briefly given in the aforementioned article. However, if you are unable to put any of the procedures into practice or are unable to resolve many technical issues at once, please contact the our Dancing Numbers team since they have a wealth of knowledge and expertise to resolve such issues quickly.
Accounting Professionals, CPA, Enterprises, Owners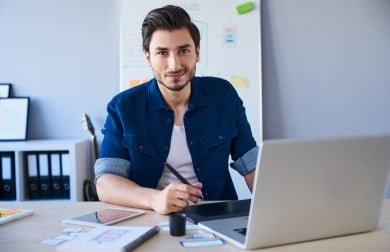 Looking for a professional expert to get the right assistance for your problems? Here, we have a team of professional and experienced team members to fix your technical, functional, data transfer, installation, update, upgrade, or data migrations errors. We are here at Dancing Numbers available to assist you with all your queries. To fix these queries you can get in touch with us via a toll-free number
+1-800-596-0806 or chat with experts.
---
Frequently Asked Questions
What Exactly does the QuickBooks Desktop Error 15103 Mean?
Users may encounter QuickBooks Error 15103 when setting up updates or installing QuickBooks. The most common causes of this issue are incorrect Internet Explorer setup or an out-of-date digital signature certificate.
Is Error 15103 in QuickBooks could be fixed by Installing a Digital Signature Certificate?
Yes, All issues in the 15000 series may be resolved by installing a digital signature certificate. This error happens when QuickBooks is unable to download or update the most recent payroll updates for a variety of reasons, including network problems, file corruption, or out-of-date Windows components.
How Should I Handle Issues With QuickBooks Company File?
Managing problems with your QuickBooks company file can be challenging, but with a little know-how, you can quickly get your file back up and running. To begin with, confirm that you have a backup of your file. You'll be able to recover your data this way in case something goes wrong. You might try utilizing the QuickBooks File Repair tool to fix your file if you don't have a backup. This utility will look for flaws in your file and make an effort to correct them. On our website, you may find further troubleshooting methods if the repair procedure fails or if you don't have a backup.