If you are an avid QuickBooks user, it is quite normal for you to come across errors when operating with QuickBooks. Such errors are quite annoying since they give rise to work trouble compiled with other concerned damages. One such error that often creates trouble for QuickBooks users whenever it is triggered is error 16389.
Save Time, Reduce Errors, and Improve Accuracy
Dancing Numbers helps small businesses, entrepreneurs, and CPAs to do smart transferring of data to and from QuickBooks Desktop. Utilize import, export, and delete services of Dancing Numbers software.
QuickBooks is a known and accepted accounting software. Blessed with great features and a budget friendly approach makes it the best choice for business owners since it delivers what it promises. That is why a majority of the businesses use it for payroll and budgeting purposes. But, with the arrival of the QuickBooks error 16389, the entire payroll taxes procedure gets interrupted. Not to mention, every other feature that is concerned directly or indirectly with payroll is disturbed, blocked, or give a lot of trouble.
In today's article, We will share every related information that you require to learn about QuickBooks error 16389. So without much wait, let's begin.
What is QuickBooks Error 16389?
When we access the payroll feature of QuickBooks, we experience several kinds of errors. Such errors can occur because of a small bug or misconfigured settings. The payroll errors are considered generic and users experience them in their routine tasks.
QuickBooks error 16389 is one such issue which as a user you are most likely to experience when updating payroll taxes. In case you are using a payroll account, you must be aware of the fact that such accounts determine a reasonable compensation for employees together with all deductions and additions included. Some of the particular deductions are the taxes on the employees' salaries.
To be precise, when the user attempts to update the taxes on payroll, QuickBooks error code 16389 appears on the screen and all the functions related to payroll gets blocked. It means that the payroll feature will not be accessible anymore or anything of that manner till the issues is not solved.
Hence, in simple terms, QuickBooks error 16389 comes up when users attempt to upgrade the payroll taxes.
Now, Let us learn about the major causes of this error along with the symptoms and effective ways to deal with this error.
What Causes the Occurrence of QuickBooks Error 16389?
With the occurrence of QuickBooks error 16389, your business experiences a sudden halt at work. Such an error requires an instant solution. But prior to that, you must be aware of the reasons that trigger the occurrence of QuickBooks error 16389.
It is important to know the exact reasons behind the occurrence of the error, since it will help you to directly fix the issue from its source. It means no hit and trail methods and implementing all solutions. You can select any particular solution that will work best as per the error.
QuickBooks Files Cannot be Found.
Third-party Attack on Your System, most likely Malicious.
Windows Components are Corrupted or Damaged.
QuickBooks auto-update is Turned off and you have not updated it manually. Hence, you are Accessing an Old Version.
The QuickBooks Error 16389 can Occur When QuickBooks is not Downloaded in the Right Manner.
What are the Signs and Symptoms of QuickBooks Error 16389?
Your system displays you the warning signs and indications with the occurrence of QuickBooks error code 16389. The main objective of such symptoms is to give an idea about the impact of the error and show you why you need to fix this error at the earliest.
All Payroll Features are Blocked.
It will not be Possible to Update the Payroll Taxes.
System is not Reacting Against the Inputs.
The Computer System gets Crashed very often.
QuickBooks gets Shuts Down or Freezes Whenever you Attempt to use it.
QuickBooks Error 16389 Appears on the Window
What are the Troubleshooting Methods to Solve QuickBooks Error Code 16389?
Now that you are aware of the cause and symptoms of the QuickBooks error code 16389, you can now begin implementing the solution steps.
Here is an overview of the list of the solutions that will help you fix the QuickBooks error 16389 in no time.
Troubleshooting 1: Upgrading of Internet Settings
One of the key reason why you witness the QuickBooks error 16389 every now and then is due to the internet settings. Whenever your internet settings are misconfigured, it may not enable the updating process to complete.
Here are the steps to update the internet settings:
Open Your Particular Browser. Now in the top corner, Search for a Gear icon.
Press on the tab for Open Settings. Now click on the tab for Advanced Settings.
Press on the tab for Security and tick on the checkboxes below:
Now Untick the Following:
Now Navigate to the LAN Settings and put it on auto-detect.
Now Authenticate the Time and Date as per Your own time zone.
Troubleshooting 2: Use QuickBooks Tool Hub to Fix QuickBooks Error 16389
QuickBooks tool hub is a type of application that examines and determines the damages occurred to any file and fixes it with just a few clicks.
Begin by downloading QuickBooks Tool Hub from the actual Intuit Website.
Now install the QuickBooks application with the help of the guidelines provided on the window
Now open it. Next, navigate to the Company File Issues.
Press on the tab Quick Fix My File. Now press Okay.
It is also possible to use QuickBooks File Doctor
Open your particular QuickBooks Tool Hub. Now navigate to the tab for Company File Issues.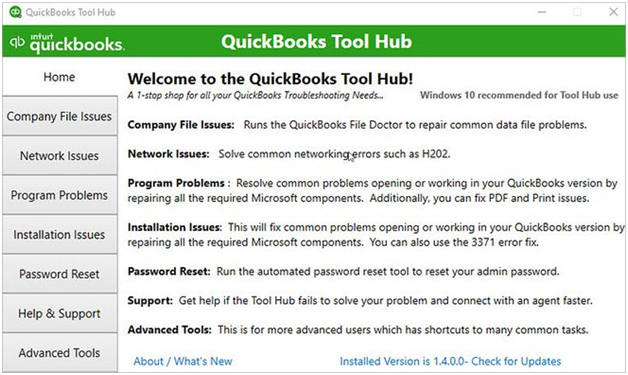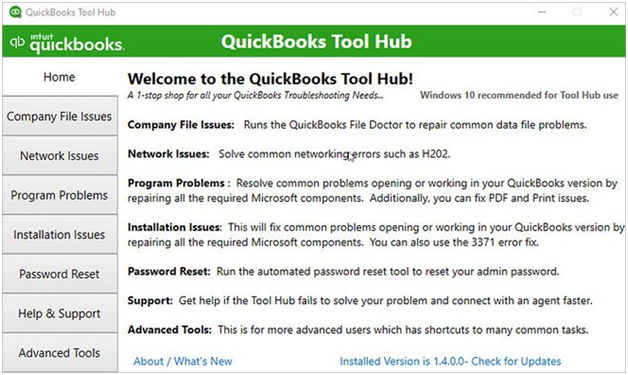 Press on the tab for QuickBooks File Doctor. Now wait and it will open.
Now search for the Company File. Now choose it.
Now press on the tab for File. Then click Continue. Now click Enter Password. Then click Next.
This particular tool will scan and resolve your problem.
Troubleshooting 3: Upgrade QuickBooks to its Current Version
When an old version of accounting software is used, it usually triggers several errors. For example, QuickBooks error code 16389. Updating QuickBooks to fix the error arise because of an outdated version.
Open QuickBooks. Now navigate to the File Menu.
Search for the option, Update QuickBooks and open it.
Now click on Update Now.
Now reset the updates by clicking the option for reset updates.
Troubleshooting 4: Shut QuickBooks Web Connector
A QuickBooks Web Connector.exe file is a very important QuickBooks component. It aids in enabling all web services. But, when it is used for a long time, it attracts some big bugs or function in a different manner leading to QuickBooks error 16389. Here are the steps to fix it:
Click Ctrl + Alt + delete keys and open the Task Manager.
Now navigate to the tab for Processes.
Find the QBWebconnector.exe file. Now press right-click on it.
Now click End Process.
In this article, We have tried to share all the causes, symptoms, and solutions to resolve the QuickBooks error code 16389. Still, if you get confused and need any professional then you can connect with Dancing Numbers team share your concerns without any delay.
Accounting Professionals, CPA, Enterprises, Owners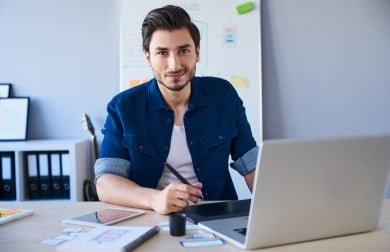 Looking for a professional expert to get the right assistance for your problems? Here, we have a team of professional and experienced team members to fix your technical, functional, data transfer, installation, update, upgrade, or data migrations errors. We are here at Dancing Numbers available to assist you with all your queries. To fix these queries you can get in touch with us via a toll-free number
+1-800-596-0806 or chat with experts.
---
Frequently Asked Questions
How to be free from any Overdue Payroll Labilities in QuickBooks?
In order to be free from any kind of overdue payroll liabilities in QuickBooks, follow the steps below:
Open QuickBooks. Now navigate to the tab for Employees.
Choose the option, Payroll Center. Now click Transactions.
Now navigate to Liability Checks.
Now press twice on the option for Liability Check and choose the time for which Overdue Liability you to be free from.
Lastly, Press on Edit Date and choose the date.
How to Take a Backup of QuickBooks Data?
It is recommended that prior to fixing the error, users take a backup of their particular QuickBooks data. Here are the steps to take a backup the company file in QuickBooks:
Open QuickBooks. Now go to the File menu
Press on the option for Backup. Now press the tab for Local Backup
In the options, Choose the preferred space where you wish to back up the particular data
Press OK and choose the Next button
Press on Finish to begin the Backup process.