Those who use QuickBooks Payroll Feature can easily pay their employees, track the number of days worked by an employee plus the hours, and monitor remittances, and a few other things too.
They may also produce reports and correctly complete the necessary tax forms with their assistance. The utility is great overall, however, customers frequently complain about problems delivering payroll information or direct deposit payouts.
Save Time, Reduce Errors, and Improve Accuracy
Dancing Numbers helps small businesses, entrepreneurs, and CPAs to do smart transferring of data to and from QuickBooks Desktop. Utilize import, export, and delete services of Dancing Numbers software.
In this article, we will delve into one such error known as QuickBooks Payroll error 2107.
What is QuickBooks Payroll Error Code 2107?
Payroll errors like QuickBooks Error 2107 typically happen when you neglect to use direct deposit (DD) to send employee salaries. The compensation exchange is influenced by the QuickBooks error 2107 in QuickBooks Payroll. It limits the customer from keeping the particular payments in the given representative records. It is quite likely that you may receive any one of the given notifications when you try to email payroll data or direct the paychecks of deposits.
"Payroll Connection Error."
Error: There was difficulty uploading your use data from QuickBooks Desktop.
Please try once more later. Please get in touch with Intuit if this issue continues.
What are the Signs of QuickBooks Error Code 2107?
In this section, you will get to know about the common signs of QuickBooks Error Code 2107. These are:
The QuickBooks Payroll application starts to freeze or the computer crashes.
You will notice that the active window crashes which leads to Payroll error 2107. A message will appear on the given screen.
The system crashes if you try to access the QuickBooks Payroll.
You will see a lag or issue when you try to use the system Windows.
What are the Causes Behind QuickBooks Error Code 2107?
Error 2107 in QuickBooks Payroll can be brought on by a number of factors, including a damaged Windows operating system. But these are only a few of the causes. The remaining main causes are all stated below:
Error 2107 in QuickBooks Desktop may be brought on by invalid security certificates.
The payroll data might be sent in multi-user mode.
The server cannot be accessed by QuickBooks Desktop due to a network time-out.
An unreliable Internet connection may cause the QuickBooks payroll error 2107.
Internet security and settings for personal firewall software are further factors.
Furthermore, incorrect system date and time settings in QuickBooks Payroll might cause Error 2107.
What Do Need to Ensure Before Applying the Troubleshooting Methods?
Try the following procedures before continuing to fix payroll service connection issues:
Restart the computer.
Check the system's time and date settings, and make any necessary adjustments if required.
Make sure your system is updated with the most recent payroll changes.
Have the most recent QuickBooks release available. It guarantees that your application has the newest updates and features.
What are the Possible Steps to Resolve the QuickBooks Error Code 2107?
In this section, you will get to know all about the possible methods for resolving QuickBooks Error Code 2107. These are:
Method 1: Remove Temporary Files in Internet Explorer
The accumulating files in Internet Explorer may cause QuickBooks Payroll to experience Error 2107. As a result, you must erase them by taking the following actions: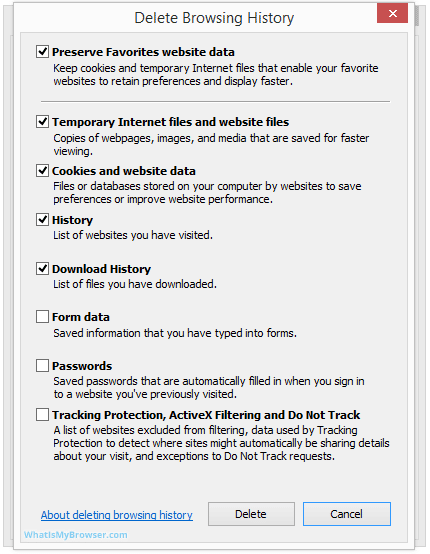 Step 1: Launch Internet Explorer, visit Tools, and choose Internet Options.
Step 2: Visit General Tab, go to the Browsing History Section and choose Delete.
Step 3: Do not forget to check upon Temporary Internet files and website files checkbox.
Step 4: Finally, choose Delete and opt for OK.
Method 2: Flush the DNS
Any IP addresses or other DNS entries will be removed from your cache when you flush the DNS. Internet connectivity, security, and other problems may be resolved as a result.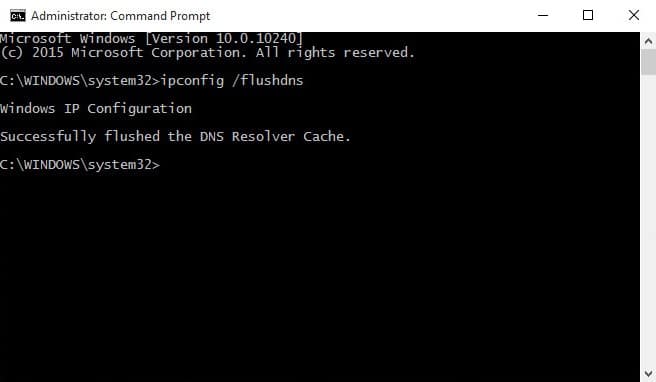 Step 1: Press the Windows Key + R to bring up the Run window.
Step 2: Type CMD into the search box and choose OK.
Step 3: Press the Enter key after typing ipconfig / FlushDNS in the command prompt window that appears.
Method 3: Configure the Internet Security Settings in Internet Explorer
Internet Explorer has the option to accept or reject the server certificates of websites under the server certificate revocation policy. For instance, if Internet Explorer is enabled, it's likely that it is rejecting Intuit's certificate and resulting in the QuickBooks payroll error 2107. To disable the functionality, adhere to the instructions listed below.
Step 1: Click on the option, Tools provided in Internet Explorer.
Step 2: Uncheck the boxes next to Check for publisher revocation and Check for server certificate revocation in Internet Options Advanced tab.
Step 3: Restart your computer by clicking OK.
Method 4: Change to Single-User Mode in QuickBooks
In multi-user mode, the user is unable to submit the data. So, to return to single-user mode, follow the instructions below.
Step 1: Go to the File menu after requesting that all other users log out.
Step 2: To re-login to your QuickBooks account, click Switch to Single-user Mode and follow the instructions.
Step 3: Send the payroll information once more.
Method 5: Make Internet Explorer the Default Browser
QuickBooks executes all web-related commands through Internet Explorer. QuickBooks might malfunction if Internet Explorer isn't selected as the default web browser. To make things right, follow the instructions listed below.
Step 1: Select Tools in Internet Explorer after it is opened.
Step 2: Select Internet Options, then select the Programs tab.
Step 3: Under the Default Web Browser section, click the Make Default option, then click OK.
Method 6: Remove the Checkmark next to "Publisher's Certificate Revocation"
Internet Explorer has the authority to accept or reject the server certificates of websites in accordance with its server certificate revocation policy. For instance, if enabled, it's possible that Internet Explorer is rejecting Intuit's certificate and causing QuickBooks error code 2107 as a result. To disable the functionality, adhere to the instructions listed below.
Step 1: Launch Internet Explorer, then choose Tools. Choose Internet options there.
Step 2: Scroll down to the security area on the Advanced Tab.
Step 3: You must uncheck the following boxes there:
Verify revocation of the publisher
Verify the revocation of the server certificate.
Method 7: In Case You Are Using Safe Application
If the safe tool is installed on your machine, you won't be able to submit your payroll data, making it impossible for you to fix QuickBooks Payroll Error 2107. It stops every movement of financial data to and from your computer. In that situation, you might want to attempt the following steps:
Step 1: You must first restart your computer.
Step 2: Restore Internet Explorer's settings if necessary. Likewise, meet the prerequisites for .Net Framework for QuickBooks Desktop.
Step 3: Learn which network best suits your requirements.
Step 4: When sending Payroll data, be sure you utilize QuickBooks in single-user mode. Try to obtain the most recent Payroll updates as well.
Step 5: Check to see if your system's date and time are configured properly.
Step 6: Switch off your computer. Don't forget to make Internet Explorer your default browser.
Step 7: Make sure you can access a secure website. If you were unable to, try resetting your firewall and internet settings.
Step 8: Both the new QuickBooks Desktop Version and the most recent QuickBooks Payroll tax table update must be downloaded.
Step 9: Restart your computer after clearing the Publisher's Certificate Revocation checkbox.
Step 10: You can submit your payroll data through a cable internet connection due to unsafe wireless connections.
Step 11: The Shared download option should be changed from Yes to No.
Step 12: Furthermore, your payroll subscription has to be revalidated. Additionally, make sure your QuickBooks Desktop Internet Connection is reliable.
Step 13: Add *.quickbooks.com, *.payroll.com, and *.quicken.com to your list of trusted websites before sending the payroll data once more.
Method 8: Manual Repair of Windows Registry
Step 1: Click on the Start button.
Step 2: Go to the Start button and give Search for "command".
Step 3: Simultaneously press and hold the CTRL+SHIFT key.
Step 4: You have to launch the permission dialog box. Next, you have to click the Enter key.
Step 5: Upon blinking the cursor, a block box will appear.
Step 6: Next, type "Regedit" and click on Enter.
Step 7: Opt for error 2107-key to back up in the registry editor. Then click on Export from the File menu.
Step 8: Save the QuickBooks backup key in a folder, in the "Save in" list. Type the name for the backup file in the name box to make sure Selected Branch is opted in Export Range Box.
The article highlights the QuickBooks Error Code 2107 and its symptoms and causes. You also get to know about the methods you can follow to resolve the issue.
But, if you cannot follow the steps, it is wise if you get in touch with Dancing Numbers expert via LIVE CHAT. He or she will guide you through every step.
And if you have further queries related to QuickBooks Error Code 2107, reach out to our expert team.
Accounting Professionals, CPA, Enterprises, Owners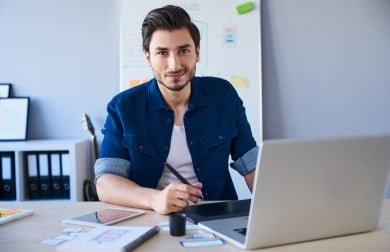 Looking for a professional expert to get the right assistance for your problems? Here, we have a team of professional and experienced team members to fix your technical, functional, data transfer, installation, update, upgrade, or data migrations errors. We are here at Dancing Numbers available to assist you with all your queries. To fix these queries you can get in touch with us via a toll-free number
+1-800-596-0806 or chat with experts.
---
Frequently Asked Questions (Faqs)
How to Check for Windows Updates?
Here are the steps to check for Windows Update:
Step 1: Click on the Start button.
Step 2: Type Update, and click on Enter key in the Search box of the Start icon.
Step 3:The Windows Update dialog box will get launched.
Step 4: If the update is available or displayed, then you should choose the Install updates.
How to Restore the Computer to make sure QuickBooks is working?
Here are the steps to restore the computer to ensure QuickBooks accounting software is functioning:
Step 1: You have to click on the Start button icon.
Step 2: You have to visit the search field and type System Restore and click on the Enter key.
Step 3: Provide the Administrative Password.
Step 4: Pay heed to the on-screen instructions and choose Restore Point.