Most of the business enterprises around the world, big or small, depend on QuickBooks for seamless accounting operations and effective finance management. However, just like any technical software, QuickBooks can experience that hamper the smooth functionality. QuickBooks rebuild error 282 is one such error.
Save Time, Reduce Errors, and Improve Accuracy
Dancing Numbers helps small businesses, entrepreneurs, and CPAs to do smart transferring of data to and from QuickBooks Desktop. Utilize import, export, and delete services of Dancing Numbers software.
Let's learn in detail about this error starting with its definition.
What is QuickBooks Rebuild Error 282?
QuickBooks error 282 is a rebuild error that arises when there is an issue with the QuickBooks data file. This issue can restrict users from using or updating their financial data. Hence, it becomes very important to address it instantly. In today's article, we will talk about this error in detail, its causes, symptoms, and ways to fix this issue for good.
What Are The Reasons Behind QuickBooks Rebuild Error 282?
QuickBooks Rebuild error 282 generally arises when there is an issue with the company file that is being rebuilt. This issue can be triggered by many factors, including:
Network Issues: In case you are using QuickBooks in a particular network environment, certain network problems like interruptions, poor connectivity, or other network issues can lead to the failure of the rebuild process.
Data Storage Device Problems: In case the data storage device where the company file is saved is corrupted, damaged, or includes poor sectors, it can lead to issues during the rebuild process.
Corrupted or Damaged Company File: In case the company file is corrupted or damaged, the rebuild process will surely be unsuccessful and you are likely to experience error 282.
QuickBooks Software Problems: Often QuickBooks software turns out to be damaged or corrupted or there are some problems with the software installation that can lead to the failure of the rebuild process.
Inadequate or Disrupted Rebuild Process: In case the rebuild process is disrupted because of system crash power failure, or other causes, it can put the company file in an unsuccessful state and trigger QuickBooks error 282.
What Are The Symptoms of QuickBooks Rebuild Error 282?
QuickBooks Rebuild error 282 is a common issue that can arise when you attempt to run the Verify and Rebuild Data utility in QuickBooks. So a user must be aware of its symptoms.
Here is the list of the symptoms of QuickBooks Rebuild error 282:
You get an error message that says, Error 282: QuickBooks has witnessed a problem and must be closed. We regret the inconvenience.
You fail to use or modify a few transactions or some data in your particular company file.
QuickBooks crashed or froze during the rebuild procedure.
The rebuild procedure takes a longer time that usual to finish.
The company file turns unusable or corrupt and you fail to use it or open it.
Now when you are aware of the causes and symptoms of QuickBooks error 282, let us learn about the ways to fix this issue.
How to Fix QuickBooks Rebuild Error 282?
QuickBooks rebuild error 282 can arise when you are running the rebuild and verifying utilities in QuickBooks. This issue is generally caused by corrupted or damaged data files.
Here is the list of the solutions that can assist you to resolve the QuickBooks error 282:
Solution 1: Take a Backup and Restore
Take a backup of your company file.
Now restore the backup taken to a different location or a different system.
Now run the Verify and Rebuild Utilities on the particular restored file.
Solution 2: Rebuild the Data File Manually
Take a backup of your company file.
Now open the particular file in QuickBooks and go to the File menu.
Choose the Utilities option and then click the option Rebuild Data.
Now adhere to the prompts to finish the rebuild process.
Solution 3: Run QuickBooks File Doctor
Download and install QuickBooks File Doctor.
Now run the tool. Now choose your QuickBooks company file.
Select the option, Check your Network and File. Now press on the option Continue.
Type in your admin password when notified and choose Next.
Now wait till the tool scans your particular file and resolves any problem it locates.
Solution 4: Access the QuickBooks Auto Data Recovery Feature
Turn on the Auto Data Recovery feature in your QuickBooks account.
Wait for QuickBooks to take a backup copy of your particular company file.
Now run the Verify and Rebuild utilities on the particular backup copy.
Solution 5: Access a Third-party QuickBooks Repair Tool
Download a reliable third-party QuickBooks Repair tool. Then install it.
Now run the particular tool and choose your company file.
Do as per the prompts displayed and resolve any issue or error.
It is also important to learn how to verify and rebuild your data in QuickBooks Desktop.
How to Verify Company Data and Rebuild it?
Here are the steps to verify your company file data:
Navigate to the Windows option and choose Close All.
Navigate to File and choose Utilities.
Choose Verify Data. If you witness:

An error message: Look for ways to fix it on the QuickBooks Desktop supported site.
QuickBooks discovered no issues with your data: Your data is completely clean and nothing much needs to be done.
The integrity of your data is lost: Data damage was located in the file. Rebuild your data to resolve it.
Here Are The Steps to Rebuild Company File Data:
Navigate to the File option.
Now click the Utilities option. Now choose Rebuild Data.
QuickBooks will request you to create a backup prior to rebuilding your company file data.
Choose OK. A backup is needed prior to rebuilding.
Choose where you wish to save your particular backup. Now click OK. No need to switch to another backup file. Add a new name in the option for File Name. Now click Save.
Choose OK when you receive the message Rebuild has Completed.
Navigate to File. Now choose the Utilities option. Now choose Verify Data once more to find out any extra damage:

In case the verification locates additional damage, you will need to repair it manually. Look for the issues in the qbwin.log on the site of QuickBooks Desktop support to look for options to fix them.
In case the error cannot be located, it is possible to restore a current backup. Navigate to the File option and then choose the option, Open or Restore Company.
Note: Make sure your present company file is not replaced. You will be required to add information in your particular company file once more after the backup is generated.
Final Words
QuickBooks rebuild error 282 can be an annoying problem that may restrict you from using your crucial financial information. But, by following the needed solutions mentioned above, you can fix this issue and return to handling and managing your business finances without any problems.
Accounting Professionals, CPA, Enterprises, Owners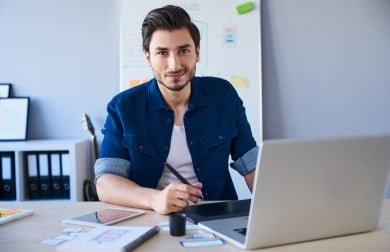 Looking for a professional expert to get the right assistance for your problems? Here, we have a team of professional and experienced team members to fix your technical, functional, data transfer, installation, update, upgrade, or data migrations errors. We are here at Dancing Numbers available to assist you with all your queries. To fix these queries you can get in touch with us via a toll-free number
+1-800-596-0806 or chat with experts.
---
Frequently Asked Questions
What are the issues that can be fixed by accessing QuickBooks verify and rebuild?
Here is a list of some of the most common issues that can be corrected by using QuickBooks Verify and Rebuild data utility:
All the accounts in the balance sheet are not shown in the balance sheet of your company data.
Irregularities are triggering a negative balance in the invoice plus bills report.
You can access QuickBooks Verify and Rebuild Data Utility in case you locate missing transactions or names in the particular list data.
Payments that are deposited already are being shown as payments that must be deposited.
A dangerous issue that can trigger the QuickBooks Desktop application to crash.
What is the Difference Between Rebuild Data and Verify Data in QuickBooks?
Verify Data is a type of utility that reviews your QuickBooks company file searches for data integrity problems and locates errors or discrepancies.
Is There a Risk of Data Loss With Verify and Rebuild Data Utilities?
There is little data loss risk when accessing the Rebuild Data utility. Taking a backup of your company file before running the utilities is important to make sure you can return to an old state if required.