Runtime error 13 Type Mismatch is a kind of error that usually occurs while the code is executed in the Excel file. As a result of this error, your process may get terminated each time affected from all the ongoing activities on your Excel application. It can also have an adverse effect on XLS/XLSX files. So before this Excel Type Mismatch error damages your Excel files, fix it out immediately with the given fixes.
Save Time, Reduce Errors, and Improve Accuracy
Dancing Numbers helps small businesses, entrepreneurs, and CPAs to do smart transferring of data to and from QuickBooks Desktop. Utilize import, export, and delete services of Dancing Numbers software.
Reasons for QuickBooks Runtime Error 13 Type Mismatch
Apart from that, there are several other reasons to count that can be responsible for getting the Excel file runtime error 13. As a matter of fact, the Excel file gets corrupted and this starts showing a runtime error. As mentioned above, following are some reasons for run time error 13 type mismatch:
You may see this error, when multiple methods or files are required in order to start a program that uses Visual Basic (VB) environment.
Runtime error 13 often appears when there is a mismatch within the software applications which you require to use.
Due to the virus and malware infection, you may see this error as this corrupts the Windows system files or Excel-related files.
When you accidentally tap on the function or macro present on the menu which is created by a different Macro.
The runtime error commonly appears on the system due to the conflict between the software and the operating system.
Either there is an incomplete installation of Microsoft Excel software or have gone corrupted.
The runtime error type 13 can appear when a user is trying to run VBA code that includes data types that are mismatched.
Conflict with other programs can also be another reason which will lead to the runtime error while opening the VBA Excel file.
Steps to Resolve QuickBooks Runtime Error 13 Type Mismatch
Some solutions are discussed below which will resolve the runtime errors on QuickBooks program.
1. Usage of Open and Repair Utility Tool
There is a feature of 'File Recovery' mode within Excel. It gets activated automatically if any corruption issue gets detected on your worksheet or workbook. But in few of the cases, Excel files may not offer this 'File Recovery' option. At that time, you will need to use another inbuilt tool of excel known as 'Open and Repair'. Using this inbuilt utility tool, you are able to recover corrupted or damaged Excel files. Here follow the steps to do so:
The first step is to open the desired excel file and click on the File menu and select "Open" command.
Then you need to select corrupt Excel file visible from the drop-down list of open tab.
Select "Open and Repair".
Lastly, click on the "Repair" button.
With some limitations, it may recover your damage file. In case, this method does not work effectively then you can try another.
2. Uninstallation of the Program
It has been noticed that some of the incompatible applications and software which as a result can also cause the runtime error. So, in order to fix the Excel file error, you simply need to uninstall the problematic applications or programs.
First of all, You need to go to the Task Manager and try to stop all the ongoing programs.
Then in the start menu you need to select the Control Panel.
In the Control Panel section, you need to choose the "add or remove Program" button.
Then you need to reinstall The Microsoft Office Application.
On this step, You will get the list of installed programs on your PC.
Open the MS office repair from the control panel
Then from the list you need to select Microsoft Word.
Finally, You need to click on uninstall to remove it from the Personal Computer.
You can try going with this above mentioned solution. In case the issue still is there to bother you than you can try another solution.
3. Scan Process for Virus or Malware
Virus infection is quite an issue and can be the handful for all Windows users. It causes several issues for your system and existing Excel files. This can be another great reason behind this Runtime 13 error. As viruses damage the core program file of MS Office which is important for the execution of Excel applications.
This makes the file unreadable and starts generating the following error message: Visual Basic runtime error 13 type mismatches in Excel. To avoid this error, you need to remove all virus infections from your system using the reliable anti-virus removal tool. Ultimately this will also fix runtime error 13.
4. Recovery of the Missing Macros
Well, as it is found that users are getting the runtime error 13 due to the missing macros, so try to recover the missing Macros. Here follow the steps to do so:
You should open the new Excel file and setup the calculation mode to the Manual phase.
Now you need to select Macro from the tools menu then you should select Security > then go to the High option.
If your system has Excel 2007, then you need to click on the Office button. After this, click on the Excel Options > Trust Center in the left panel.
As a further step, you should click on the Trust Center Settings button > Macro Settings.
Then you should disable all Macros without Notification in the Macro Settings section and click on the OK button twice.
Then you can enable excel macros 1.
Now, open the corrupted workbook. If Excel program opens the workbook then a message will appear saying that the macros are disabled.
But if the Excel gets shut down, then this method is not workable.
Next press [Alt] + [F11] for opening the Visual Basic Editor (VBE).
Make use of the Project Explorer (press [Ctrl]+R) > right-click a module > Export File.
Then you need to copy Macros in the Personal Macro Workbook 3.
After this you should type the name and folder for the module > and repeat this step as many times as required to export the entire module.
Finally, Close the VBE and exit.
Now open the new blank workbook and import the modules or you can choose to open the recently created workbook that has all the recovered data from the corrupted workbook.
Step 5: Use MS Excel Repair Tool
It is recommended to make use of the MS Excel Repair Tool. This has proven to be the best tool which enables you to repair all sorts of issues including corruption or errors in Excel workbooks. This tool enables you to easily restore all corrupt excel files including the charts, worksheet properties, cell comments, and other important data.
Accounting Professionals, CPA, Enterprises, Owners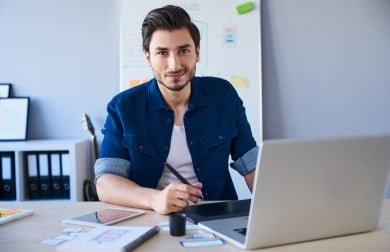 Looking for a professional expert to get the right assistance for your problems? Here, we have a team of professional and experienced team members to fix your technical, functional, data transfer, installation, update, upgrade, or data migrations errors. We are here at Dancing Numbers available to assist you with all your queries. To fix these queries you can get in touch with us via a toll-free number
+1-800-596-0806 or chat with experts.
---