Normally, Runtime Error 83 takes place when the QuickBooks accounting software crashes or fails when it is running. That's why it has received this name. However, it does not always mean that the code was corrupted or damaged in any way. It's just that the code failed to work whilst the run-time period.
Save Time, Reduce Errors, and Improve Accuracy
Dancing Numbers helps small businesses, entrepreneurs, and CPAs to do smart transferring of data to and from QuickBooks Desktop. Utilize import, export, and delete services of Dancing Numbers software.
Although such type of error will emerge as an irritating notification on your window, it can be fixed and corrected easily. As per QuickBooks experts, runtime errors take place without any kind of warning. Actually, the error message can prompt on the window anytime. Add to it, the error messages and some additional dialogue boxes will continue to appear continuously, if they are not handled properly.
Why does the Runtime Error 83 Occur?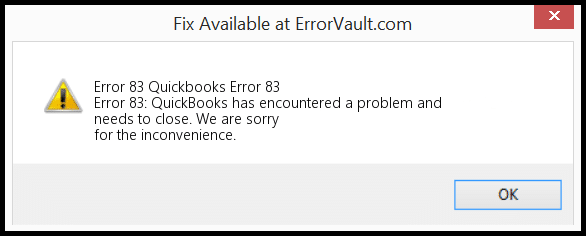 Here are the possible reasons for the occurrence of QuickBooks Runtime Error 83:
The storage folder of the particular company file is damaged or corrupted.
The antivirus security software has caused some hindrance and has blocked access to theQBDataServiceUserXX service. This service has all the vital organizational files.
Hosting is allowed in the wrong workstation and the wrong server rather than the right server and workstation.
Wrong/improper installation of the QuickBooks accounting software in your computer system.
The server is blocked to access and approach the organizational files.
The particular user logged into the computer system may not be allowed to make changes to the organizational file.
What are the Classic QuickBooks Runtime Error 83 Errors?
Here are the typical Runtime 83 errors that occur in QuickBooks:
"QuickBooks Error 83 not valid."
"Cannot find QuickBooks Error 83."
"Error starting program: QuickBooks Error 83."
"Faulty Program Path: QuickBooks Error 83."
"QuickBooks Error 83 Program Error."
"QuickBooks Error 83 encountered a problem and will close."
"QuickBooks Error 83 can't be found."
"Can't run QuickBooks Error 83."
"QuickBooks Error 83 failed."
Methods to Troubleshoot QuickBooks Runtime Error 83
Here are the steps to fix QuickBooks runtime error 83. Make sure you follow the steps in sequence. Do not jump or skip any step. It will fail to fix QuickBooks runtime error 83.
Method 1: Restart Your Particular Computer
Step 1: It is possible to put an end to several of the computer and QuickBooks errors by restarting the system.
Step 2: Now, you need to hit the Windows key on your particular keyboard and choose the shut restart or shut down button.
Step 3: You can also click the Power button in order to turn off the computer and then start it.
Step 4: Let your computer system restart and launch the QuickBooks once again.
Method 2: Run the QuickBooks Software Minus without Data
The creators of QuickBooks accounting software always suggest the users to launch QuickBooks without any data to repair Runtime errors.
Step 1: Click Ctrl+Alt+Del at the same time and see whether the QBW.EXE fill file is running or not.
Step 2: Now, if you see the QBW.EXE file is listed, then press it and then choose the end process in order to stop it.
Step 3: Now press right-click on the particular QuickBooks icon and then hold Ctrl and then press Open while keeping the particular key down.
Step 4: This will enable you to use QuickBooks with no data connected or linked to the account.
Method 3: Shut Down all the Open Windows
This is considered one of the most useful processes to repair Runtime errors in order to shut down open Windows.
Step 1: Hit Ctrl+Alt+Del once more and see if the QBW.exe file is running on your computer or not.
Step 2: Ensure that the QBW.exe file is not running on your system and then press right-click on the QuickBooks icon on your computer.
Step 3: Now click the Ctrl key on the keyboard and the keep pressing it down and then press Open.
Step 4: Now, the next step is to click the Alt key and keep pressing it from the particular No Company window.
Step 5: Now keep pressing the Alt key and hit open to start the QuickBooks company file.
Step 6: This step will now open the company file. However, it prevents other screens from opening.
Method 4: Give a New Name to the QBW.INI File
Step 1: In case, none of the solutions mentioned above work, then try renaming the QBW.INI file to help you free from the hassles of the Runtime error.
Step 2: Make use of the Windows file search tool to locate the file on your particular computer. It is possible to locate it manually too by navigating to the file location.
Step 3: After finding +QBW.INI, press right-click and choose Rename.
Step 4: QuickBooks suggest renaming the file to .OLD extension. Hence, your particular file must be QBW.OLD.
Step 5: Now press Enter on your particular keyboard and then save the changes.
Note: There may be cases of deletion of files or appearing of new files. Hence, this symptom is mostly due to virus infection or a runtime error. Such QuickBooks users may face a sudden change in internet connection speed, however, for some users, it may differ.
So follow the solutions mentioned above and you will be able to fix QuickBooks Runtime Error 83. Now launch QuickBooks normally once you rename the QBW file. Hopefully, you will be able to fix the Runtime error by following any of the solutions mentioned above.
But still, if you get confused or get stuck anywhere, it is highly recommended that you consult proper QuickBooks professionals like us and fix it.
Accounting Professionals, CPA, Enterprises, Owners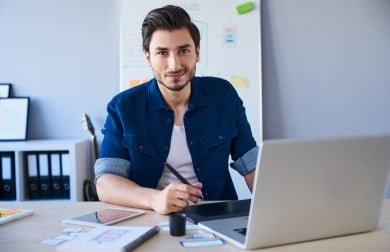 Looking for a professional expert to get the right assistance for your problems? Here, we have a team of professional and experienced team members to fix your technical, functional, data transfer, installation, update, upgrade, or data migrations errors. We are here at Dancing Numbers available to assist you with all your queries. To fix these queries you can get in touch with us via a toll-free number
+1-800-596-0806 or chat with experts.
---