Nowadays, QuickBooks is a superbly advanced platform where all your finance issues can be sorted out in an efficient manner. However, There will be times, When it also gives you some tech errors. Some can be resolved very quickly and some are unrecoverable error. You may face some unrecoverable error as well when you are trying to export the data to excel.
Save Time, Reduce Errors, and Improve Accuracy
Dancing Numbers helps small businesses, entrepreneurs, and CPAs to do smart transferring of data to and from QuickBooks Desktop. Utilize import, export, and delete services of Dancing Numbers software.
Reasons of QuickBooks Unrecoverable Error:
QuickBooks unrecoverable error codes can also pop up due to a number of reasons. Following are some of the most common reasons due to which you may see the errors you that will be hard to handle:
An outdated version of the QuickBooks application or OS window.
A possible data damage can also make QuickBooks unrecoverable error forthcoming.
There is a wide array of computer tech issues that can later result into an unrecoverable error.
The error sometimes will ensure to let you know that the program code needs to be repaired.
Anything cannot be broken all of a sudden until, and unless it's a miracle. There always will be some signs or a set of incidents to recognize as to where your issue may lead you up to. QuickBooks unrecoverable errors can take place anytime, when you are conducting certain tasks like opening a company file, exporting to excel, or performing other tasks in the QuickBooks account. When these error occurs, you can get sure by seeing the following indications on your system:
QuickBooks tasks get crashed when you are sending an email or attaching a file.
The page in QuickBooks freezes over, And you get prompts to discard or close the current or main program window.
Transactions cannot be saved within the company file
When QuickBooks Desktop takes too long to start the process due to incomplete or failed updates.
You may not be able to locate the saved transactions in QuickBooks company file.
Ways to Resolve Unrecoverable Error in QuickBooks:
I understand that any unrecoverable error is self explanatory. However, there is still some work around present that can get you out of this tech issue. In order to resolve the QuickBooks unrecoverable error message, follow the below-given solutions one-by-one:
Solution 1: You Need to Ensure that QuickBooks is not Opening all Windows at once at Startup
In order to prevent QuickBooks from opening more than one window, you need to follow the below-given steps:
You need to press the Alt key and double-click on the QuickBooks icon simultaneously.
Then it will prompt you for password and you need to enter the user password
Now, the file will open and you have to press the Alt key again.
You need to wait for the file to open completely and then you should release the Alt key.
Important Tip: Once you open the file, You can change My Preferences settings or choose the Close all Windows action inside QuickBooks before the log out.
Solution 2: You Need to Create a New Admin User on the Windows Device
Sometimes, you may see that the error pops up just like that as you do not have admin rights on the device or account. However, You can get this issue removed by following a simple set of 3 steps. Firstly, You need to be Logged in as an admin user and try to perform the task again for which you were getting the QuickBooks unrecoverable error.
Solution 3: You should also use QuickBooks Tool of Auto Data Recovery
In this method, you can also use the QuickBooks auto data recovery tool in order to restore the damaged company file. Launch this tool and with the help of prompts you will be able to proceed further with data recovery tasks.
Solution 4: You can Update Your QuickBooks Desktop Version to the Latest one
Updating QuickBooks Desktop is one thing for better features. However, it may or may not resolve the QuickBooks Enterprise unrecoverable error, but it can ensure that the troubleshooting process is done optimally. You need to follow our useful guide to update QuickBooks to the latest release. If the issue still persists then, you can try to go with the next method of resolve.
Solution 5: You Need to Check for Various QuickBooks issues by Running a Reboot Program
If none of the above mentioned options work for you, then as a last resort, you need to check for the various issues in the QuickBooks Desktop. With this approach of running a reboot program, you may find a root cause that can potentially enhance the problem. Please refer to these following steps to run the reboot program:
Login to the QuickBooks Account.
Run Reboot.exe to re-register in the QuickBooks objects in Windows.
Repair any of the damaged Microsoft.NET file framework which is essential for the smooth installation and use of the QuickBooks.
Once that is done, you can also go for a clean re-install program to fix the issue for once and for all.
You need to ensure that you make use of the QuickBooks Component Repair Tool. It can repair all of your possible damaged files and components.
Accounting Professionals, CPA, Enterprises, Owners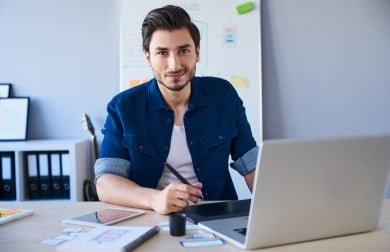 Looking for a professional expert to get the right assistance for your problems? Here, we have a team of professional and experienced team members to fix your technical, functional, data transfer, installation, update, upgrade, or data migrations errors. We are here at Dancing Numbers available to assist you with all your queries. To fix these queries you can get in touch with us via a toll-free number
+1-800-596-0806 or chat with experts.
---