As a small business owner, it is of utmost importance to make estimated tax payments. This solves most of your business complications and also relieves you from undue pressure. Although there are ways to record the estimated tax payments in QuickBooks and track them, In today's article we will highlight the exact process to do it successfully.
Save Time, Reduce Errors, and Improve Accuracy
Dancing Numbers helps small businesses, entrepreneurs, and CPAs to do smart transferring of data to and from QuickBooks Desktop. Utilize import, export, and delete services of Dancing Numbers software.
Registering entries is quite easy when everything can be done with just one click in QuickBooks. Not to mention, it offers you a host of benefits too. Registering Tax Payments in QuickBooks also aids to monitor your inventory or the invoices, it also helps to manage the taxes too.
What is the Meaning of Estimated Tax Payments in QuickBooks in Simple Terms?
If you do not work for any company or are self-employed, you are required to pay your taxes four times every year as estimated payments instead of one big amount as payment. Now, since the calculation is about the amount of money to be made this year and paying the relevant taxes on it, it is termed the estimated tax that includes self-employment tax, income tax, or any other relevant taxes.
How to Record and Track Estimated Tax Payments in QuickBooks?
Here are the steps to record as well as track estimated tax payments in QuickBooks:
Step 1: First, You need to Create an Equity Account to Record the Particular Tax Payments.
Step 2: Now press the Chart of Accounts tab. You can gain access to this Particular Tab by Pressing the Ctrl + A Button.
Step 3: After you Enter the Tab, You will require to Create a New Account. If you Fail to Find to Create a New Account, then Just Press the Shortcut Ctrl + N.
Step 4: Allocate the Account to the Equity Account from the Given Types List.
How to Create Other Expense Accounts?
In case you do not want to create a new equity account then you can just register your entries in the Other Expense account. In order to do so, you need to make an account and then monitor the taxes. Such an account is very useful to run a sole proprietorship business.
Here are the steps to create the Other Expense Account in Your QuickBooks Company File:
Step 1: Press on the Settings tab. It is also known as the Gear Icon. You can Locate it on the Navigation Bar Top in the given Software.
Step 2: In the given Drop-down Button that will be Displayed, Press the Chart of Accounts Tab.
Step 3: From the Screen that Comes up, Press the New Tab, and the New Account will be formed.
Step 4: To Allocate What kind of that Particular Account It is, Press on Other Expenses, and then Your New Account will be Allocated as the Other Expenses Account.
How to Record Estimated Tax Payments in QuickBooks Self-Employed?
QuickBooks Self-Employed helps in monitoring business concerning transactions. It can also provide quarterly estimated tax payments. After the payments are made, a user can file for their concerning Schedule C together with the annual tax return.
In order to register estimated tax payments, it is always advised you first sign up for the QuickBooks Self-Employed account.
There are top two ways to record the Estimated Tax Payments in QuickBooks Self-Employed, as given below:
1st Method:
Step 1: On the Left Side of the Menu Bar, Navigate to the Section for Taxes.
Step 2: Fix the Right Year and Choose the Quarterly Tab.
Step 3: Select the Quarter that You want to Set the Tax Payment for.
Step 4: Now Press on the option that Says, Find the Estimated Tax Payments Near the option that Says, Don't see Your Payment?.
2nd Method:
Step 1: Navigate to the Transactions Tab to Authenticate the Business Spending Transaction.
Step 2: Now, Allocate the Category Manually from the option Taxes and Licenses to Estimated Taxes.
Is it clear to you how to record estimated tax payments in QuickBooks? We have shared all the steps and processes to record tax payments in the accounting software QuickBooks. Make sure you understand each and every step along with its relevance and then do it.
If you struggle to understand it or are stuck somewhere and need professional assistance to do it, You can connect with Dancing Numbers experts via LIVE CHAT to simplify the task for you.
Accounting Professionals, CPA, Enterprises, Owners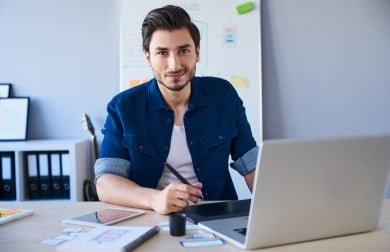 Looking for a professional expert to get the right assistance for your problems? Here, we have a team of professional and experienced team members to fix your technical, functional, data transfer, installation, update, upgrade, or data migrations errors. We are here at Dancing Numbers available to assist you with all your queries. To fix these queries you can get in touch with us via a toll-free number
+1-800-596-0806 or chat with experts.
---
Frequently Asked Questions
Can Estimated Tax Payment be considered as an Expense? How Estimated Tax Payments on QuickBooks is categorized?
Such tax payments are personal. They are not regarded as a business expense. For that, you are needed to consider using the Equity Account. In case you have not set up an account, here is how a user can set up an account easily:
Step 1: Firstly, Navigate to the Accounting section and then choose Chart of Accounts.
Step 2: Now, press the New Button and choose Equity as the Account Type.
Step 3: When it is completed, now choose Estimated Taxes in the Detail Type using the given drop-down arrow.
Step 4: Now add the details of the account.
Step 5: Finally, press the given Save and Close button.
Is it Possible to Pay Quarterly Taxes with the help of QuickBooks Online?
No. the option to pay taxes quarterly in QuickBooks Online is not available. Since all the data are on one file, you can easily pay taxes outside QuickBooks manually. In case you wish to use QuickBooks Self-Employed, then it is possible to pay taxes inside QuickBooks.
How to Calculate Quarterly Taxes in QuickBooks?
Here are the steps to calculate Quarterly taxes in QuickBooks:
Step 1: In the QuickBooks Self-Employed, navigate to the Taxes menu.
Step 2: Choose the Quarterly Taxes tab.
Step 3: Choose Pay Now.
Step 4: Choose the Online Option.
Step 5: Add your EFTPS details and then the PIN.
Step 6: Choose the right amount or add a particular amount.
Step 7: Follow the steps provided on-screen to complete the payment.