Recurly for QuickBooks synchronizes Recurly billing information with the accounting software. By automating the transfer of data from client accounts and items, as well as information from invoices, payments and refunds to QuickBooks, you may increase data precision and streamline your revenue accounting process.
Save Time, Reduce Errors, and Improve Accuracy
Dancing Numbers helps small businesses, entrepreneurs, and CPAs to do smart transferring of data to and from QuickBooks Desktop. Utilize import, export, and delete services of Dancing Numbers software.
Data from customer accounts, payments and receivables can also be reconciled in real time. You will have a more comprehensive understanding of your transactions and recurring revenue by combining this data into a single solution.
The purpose of this article is to offer best practice recommendations. In this article you will learn that how Recurly can make your business develop. The above should not be interpreted as accounting advice because Recurly is not an accounting company. Before creating any accounting policies or practices, you can have conversation with an accountant.
About Recurly

The simplicity of managing and optimizing subscriber lifecycles provided by Recurly is all-in-one; integrated platform eliminates the challenges associated with automating subscription billing at scale.
Recurly made $1 Billion from Subscription sales in 2022. Our active merchants had a 30x average growth. Furthermore, those using Recurly saw an average 131% increase in overall payment volume growth throughout their first year.
You may concentrate on improving your workflows by using Recurly's flexible, agile, and compliant capabilities. Your subscription business can be started, run, and scaled, which will ultimately result in more subscribers and a higher lifetime value.
Most of the companies will set the standard for their respective industries, like Sling, Twitch, Bark Box, Fab Fit Fun, Paramount, Lucid, and Sprout Social, have choosen Recurly.
Detail about QuickBooks Desktop and Online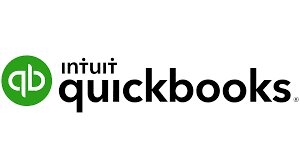 The QuickBooks software suite of accounting tools was developed and is sold by Intuit. It is made to assist small and medium-sized enterprises with financial administration, which includes duties like invoicing, paying bills, producing reports, and keeping track of spending. Both QuickBooks Desktop and QuickBooks Online are major versions of the software.
The conventional, locally installed version of QuickBooks that is used on a computer is called QuickBooks Desktop. Contrarily, QuickBooks Online is a cloud-based version of the program that is usable from any device with an internet connection. As the most capable and feature-rich of the two versions, QuickBooks Desktop has been available for more than 30 years. It offers a selection of sophisticated accounting capabilities, including inventory control, job costing, and sophisticated reporting. Pro, Premier, and Enterprise are the three editions of QuickBooks Desktop, each of which has unique features and functionalities.
However, a more recent option called QuickBooks Online is intended to be more adaptable and accessible. Businesses may access their data from any location with an internet connection thanks to the software's cloud-based architecture.
Invoicing, expense monitoring, and bank reconciliation are just a few of the fundamental accounting functions available in QuickBooks Online. Although not as complete as those provided by QuickBooks Desktop, it also offers certain advanced functions, like as project tracking and inventory management.
The pricing structure between QuickBooks Desktop and QuickBooks Online is one of the main distinctions. Since QuickBooks Desktop is a one-time purchase, firms must pay for the program up front and then retain ownership of it permanently. On the other hand, QuickBooks Online is a subscription-based service, which means that companies must pay a monthly or yearly price to access the program. In general, QuickBooks Desktop is more robust and feature-rich than QuickBooks Online, while QuickBooks Online is more adaptable and available. Both versions have benefits and drawbacks, and the decision between them ultimately comes down to the particular requirements of the firm.
Key Considerations for Integration
Please read through following list of factors before configuring the integration since it offers useful details about how the synchronization between Recurly and QuickBooks operates.
The connection does not work properly with QuickBooks Desktop as its most of the functions does not support QuickBooks Desktop properly but it work properly and completely with QuickBooks Online.
The QuickBooks Online version used in the United States is more compatible with the integration.
Recurly sites in either production mode or sandbox mode will be supported by the integration.
In production mode, the integration will support QuickBooks Online sites. We advise you to open a second trial QuickBooks account if you want to test using a non-production QuickBooks Online account.
The Professional and Elite Recurly plans offer the integration.
Due to the fact that QuickBooks Online and Recurly have distinct definitions of clients, the integration does not work properly with multicurrency websites. In contrast to Recurly, where customers can have various currencies, QuickBooks Online customers can only have one currency.
One QuickBooks site can sync data from several Recurly sites.
One QuickBooks instance can be linked to just one Recurly site.
As the custom transaction numbers feature within QuickBooks can result in issues with invoices by synchronizing to QuickBooks so we advise you to turn it off.
On client accounts inside Recurly, We advise against deleting open credit amounts. This will result in unfixable orphaned credit notes in QuickBooks.
Recurly do not properly exchange accounting data for Gift Cards. The gift cards will appear to Recurly as a regular payment if you use them.
Benefits of Integrating Recurly with QuickBooks
Recurly has merged with QuickBooks Online to provide access to best-in-class solutions for subscription billing and accounting to our customers. For basic business accounting and bookkeeping, the QuickBooks name is a given. Following are the list of benefits which a business can get by integrating Recurly with QuickBooks:
Speed-up the Month End Close Process
Recurly offers many sophisticated features for managing your subscription business, but in order to get ready for fundraising, an audit, or a board presentation, you must be able to provide precise financials. Recurly stores a significant amount of the information required to determine your revenue, cash, and accounts receivable balances. You may immediately import this data into QuickBooks Online thanks to the interface with Recurly. Through this interface, Recurly data is synchronized with your accounting software, allowing you to concentrate on more strategic objectives like examining and comprehending billing and other data trends to make wiser business decisions.
Eliminate the Manual Process
Although Excel is a favorite tool of many finance professionals, our interface does away with the need to manually move data from Recurly to
Many other tools necessitate exporting, manual data manipulation, and then import. As a result of our integration, QuickBooks Online will automatically integrate your customer information, invoices, payments, refunds, and credits, eliminating the need for this process. Simply check the balances to make sure they appear materially right and make any necessary adjustments.
Additionally, you can reconcile your cash account at the end of each month by using the bank reconciliation feature of QuickBooks Online. If you combine your bank data with QuickBooks Online, you may quickly and precisely determine your cash balance by matching payments from Recurly with equivalent deposits in your bank account.
When Combined with Revenue Recognition, this provides a Full Accounting Solution
You may automate and finish your revenue accounting process using the revenue recognition solution from Recurly. You can calculate your month-end and deferred revenue balances using this tool, and you can then input those figures as a journal entry in QuickBooks. Calculate your cash and accounts receivable balances using our QuickBooks Online interface to finish your revenue accounting process.
Assists in the Working of Finance
Recurly offers accounting professionals in the finance industry complete tools to assist their subscription businesses. Utilizing Recurly in conjunction with your other company systems is now simpler than ever thanks to our QuickBooks Online interface.
Working of Recurly with QuickBooks
Five connectivity points make up the one-way sync between Recurly and QuickBooks. Records are synchronized and work together in the order which is listed below:
Plans, Setup Costs, Recurring Items, and fixed-priced add-ons with QuickBooks Items.
Accounts on a Recurring Basis with QuickBooks Users.
Regular Bills with QuickBooks Bills.
Payments and Refunds for Recurring Transactions in QuickBooks.
QuickBooks Credit Memos for Recurring Credits.
Common Sync Behavior
You will enter a start date when configuring the integration. Records that are produced or modified on or after this date will be synchronized with QuickBooks Online.
Recurly and QuickBooks will sync once per hour. Every time the sync process starts up, it will make an effort to sync every record that has been added or updated since the previous time.
One way sync only exists for this integration. QuickBooks will automatically sync any new or modified records made in Recurly. Records that are updated in QuickBooks after being there won't have their modifications synced back to Recurly.
Planning and Items
Items from Recurly are synchronized as Items in QuickBooks, along with plans, fixed-priced add-ons, and setup costs. In QuickBooks, these objects are created as Service Items by default. You can change their type after they are saved in QuickBooks Online. Both the item hierarchy and the item categories can be used with the plan sync. A distinct Item Name is required for each item in QuickBooks.
No matter what date you choose for the sync start during setup, all products, plans, fixed-price add-ons, and setup costs will be linked with QuickBooks Online.
When an invoice has a usage-based add-on, the usage in QuickBooks reporting will be connected to the item.
The names of your Recurly plan, items, and add-ons MUST BE UNIQUE AND DISTINCT for your sync to function effectively.
Resolving the Error of Duplicate Plan
Duplicate client records are the most frequent issue in Recurly for QuickBooks. The "Resolve Error" button will show you a list of QuickBooks items or plans that are similar if you get an error about a duplicate product.
All invoices using this plan will use the relevant item in QuickBooks once you choose "Link to Plan", which will fix the mistake.
Customers
Customers will be synchronized from the customer record type in QuickBooks to the account record type in Recurly.
Recurly syncs some of the following fields with the client record in QuickBooks:
Name Display
Last and First Name
Corporate Name
Cellular Number
Email
Account Number
Notes
Whatever Start Date you choose, all Recurly accounts will be synchronized.
Merging of the Customers
In QuickBooks, you have the option to merge accounts to prevent duplicate customer accounts. For assuring successful data integration, this is an effective tool.
To make sure there aren't any duplicate customer accounts, we advise conducting an audit of your customers in QuickBooks PRIOR to integrating Recurly with QuickBooks. You can follow the directions if you need to combine accounts.
You can still use the merge feature after connecting your Recurly and QuickBooks customer accounts. Observe the following principles:
We strongly advise merging the manually produced customer INTO the automatically created customer if you have a new account that was established as part of the Recurly sync and wish to combine it with an account in QuickBooks that was manually made. This will guarantee that Recurly will maintain the link between the Recurly customer and the QuickBooks account. As a result, you must modify the account that was NOT created by Recurly to correspond with the account that was created by Recurly.
Before merging with Recurly, if there are a lot of duplicate accounts in your QuickBooks instance, please contact our support team so we can help you get ready.
Invoices
QuickBooks invoices will make account and item/plan references to customers. Recurly will sync each invoice line item to QuickBooks. The revenue treatment given to the plan, add-on, or setup charge for that line will be reflected in each individual line item.
The following fields are synced between the Recurly invoice and the QuickBooks invoice record:
The customer reference
Billing Address
Terms
Invoice Date, and Due Date
Products, descriptions, quantities, rates, and amounts for each line item
Discount details
Charge total
Tax
While leveraging QuickBooks capability to tax Recurly clients is not supported, we do support taxing customers within Recurly. Through the link, Recurly will transmit tax-related invoices and credit memos to QuickBooks.
In your chart of accounts, we will create a "Recurly Sales Tax Payable" account and a "Recurly Sales Tax" item during the initial sync.
When you sync an invoice with tax to QuickBooks, tax is synced as a distinct line item with the item "Recurly Sales Tax" and the line's Recurly description.
Discount and Coupons
The "Discount Value" area of the invoice in QuickBooks will sync with coupon discounts.
Recurring Invoice Line Items and Recurring Invoice Line Items in QuickBooks will sync without discount values.
The money will be transferred to QuickBooks using fixed-amount vouchers.
In QuickBooks, multiple Coupons on a single invoice will be added together and shown as a single total.
There won't be QuickBooks sync for a list of coupon redemption records.
One Times Charges and Credits
With Recurly, you can make charges and credits that are not a part of a subscription. These charges or credits won't sync with QuickBooks Online until they are invoiced. As invoice line items once they have been invoiced.
There isn't a way to send one-time payments or credits in QuickBooks to different accounts at the moment.
Transactions
The payment or refund receipt object in QuickBooks will be mapped to transactions from Recurly. The transaction will map to the payment object, which is linked to the invoice that the payment pays, if the transaction is a payment (positive amount). Recurly will generate a refund receipt in QuickBooks if the transaction there is negative. Refund receipts will be linked in QuickBooks to the client record to which they apply and do not refer to any other records.
The following fields from Recurly are synchronized with the QuickBooks payment record:
Statement to Which the Payment relates
Amount
Payment Date
Gateway Reference Number
Payables Account
In a Recurring Sandbox, QuickBooks Online
Clear Test Results: While in a Recurly sandbox, you can erase your QuickBooks configuration by clicking the Clear Test Data option found in Site Settings.
Facilitating Production: When switching from the Recurly sandbox to production, you should always connect to a new QuickBooks instance. As soon as you switch to production, we'll automatically remove QuickBooks from your integrations.
Steps for Recurly QuickBooks Integration
Verify Recurly and QuickBooks authenticity.
Choose one of the applications to act as the trigger for your automation.
Select and follow all the on screen action from the other app.
Choose the information you want to transfer between apps.
We hope that above article will be helpful for you in integrating Recurly with QuickBooks. In case, if you found any issue in integrating both then you can connect with Dancing Numbers team via call or LIVE CHAT, we will help you.
Accounting Professionals, CPA, Enterprises, Owners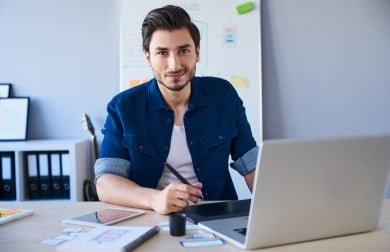 Looking for a professional expert to get the right assistance for your problems? Here, we have a team of professional and experienced team members to fix your technical, functional, data transfer, installation, update, upgrade, or data migrations errors. We are here at Dancing Numbers available to assist you with all your queries. To fix these queries you can get in touch with us via a toll-free number
+1-800-596-0806 or chat with experts.
---
Frequently Asked Questions
Is Recurly a Merchant Account?
You can process recurring payments quickly by using Recurly. To be able to accept credit cards, you must link a payment gateway and merchant account in addition to setting up a Recurly account.
What is Recurly Used for?
Recurly, a top platform for subscription management and recurring billing, assists thousands of cutting-edge businesses in the digital media, streaming, publishing, SaaS, education, consumer goods, and professional services sectors in using subscriptions to expand.
Accel-KKR, a well-known private equity group with a technology concentration and over $10 billion in capital commitments, is Recurly's financial backer.
What is the Rate Limit for Recurly?
New Recurly sites by default have the following API rate limitations:
Sandbox Sites: 400 requests per minute.
The rate cap is applied to all requests.
Production Sites: a thousand requests per minute.
Which Types of Transaction can be made in Recurring Template in QuickBooks?
You may automate numerous transaction types using QuickBooks Online. Some of recurring transactions are bills, checks, expenses, invoices, journal entries, purchase orders, sales receipts, and purchase orders.