Are you also looking for deleting the account into your QuickBooks online account?
Did you know that instead of disconnecting you can inactive the account to mark it deleted?
Below, you get the information about how many ways there are and what is the difference, and how to delete an account in QuickBooks online.
Save Time, Reduce Errors, and Improve Accuracy
Dancing Numbers helps small businesses, entrepreneurs, and CPAs to do smart transferring of data to and from QuickBooks Online. Utilize import, export, and delete services of Dancing Numbers software.
To delete an account in QuickBooks online you have to delete it from the Chart of Accounts. You can also make that account inactive and it acts as a deleted account. But you can activate it any time whenever required.
Here you have two choices that are:
Delete the account from Chart of Account permanently
Inactive the account and it will stay into your QuickBooks account.
You must know that the accounts rely on each other and are balanced accordingly, so if you delete the account it affects all the other accounts with which it is connected. The data is deleted that is related to that deleted account.
If you inactive the account that is no more required then the QuickBooks treats it as the deleted account. The account is going to be hidden from the transactions, lists, and menu. But you must have the transactions on the reports related to it and it won't affect other connected accounts.
So, make the best choice for you accordingly that you want to delete it or make it inactive. As there is a big difference in between the two options of delete an account in QuickBooks Online. These two options are disconnecting the account or deleting the account.
Steps to Delete an Account in QuickBooks Online
There are two ways to mark your account delete into your QuickBooks online account. You have to choose which you want to do according to the difference of both ways.
Step 1: To Disconnect a Account from QuickBooks Online
Here are the steps to disconnect your account from QuickBooks Online. The steps are mentioned here:-
In QuickBooks Online
Click on Banking menu or Transaction menu
Select the tab of Baking
Click on the tile that is for bank account
Select the Edit account info option
You have to click on checkbox Disconnect this account on Save
If you are not able to see this option then your QuickBooks is downloading the new transactions so wait for it to complete then select above option
After that, click on the Save and Close button.
When you connect your account again then it re-downloads the transactions again.
Step 2: To make an Account Inactive to Delete it from QuickBooks Online
Firstly, make sure that you want to inactive your account by consulting your accountant. Because this is the change that is done once cannot be undone easily.
When you inactive the account with any balance then QuickBooks make a journal entry for it and move the balance to another account. You are not able to undo this transaction that displays on your financial reports. In case if you decide to use the account again then you won't change the journal entry and also your balance won't move back to your account.
What are Few Steps that you have to do in Case of few Accounts to make them inactive?
These steps are as follows:
If you are looking forward to deleting the income account in QuickBooks Online with few pending charges then you have to invoice your customers for the time, charges, or billable expenses. After this you can delete the account.
The account you want to delete has sub-accounts then move that sub-accounts to the other account into your Chart of Accounts. As you cannot delete accounts having sub-account. After that you can delete it.
In your account, if you have recurring transactions linked to it then unlink them from your account first then delete your account.
The account is using the product and services, in that case, change the account it is linked to or you can also make the products and services that use the inactive account.
Here are the steps to make account inactive when you are ready:-
Click on the Settings that is gear icon in QuickBooks Online
Select the option Chart of Accounts
Search for the account to delete it
Select the account then click on Action
From options, select Make inactive
Now, your account is hidden from the transactions and menus.
To See Inactive Accounts
In QuickBooks online when you run the reports then the transaction related to inactive accounts are visible. This makes no effect on other accounts and you won't have to correct anything after inactive the account. If you want to hide the inactive account then you can customize your reports. But it affects the accuracy of the account.
To Customize Some Reports
Run the report

Click on Reports menu
Search for the report
Use the filters to adjust the things on the report
Then click on Customize

The window of customization open up
Apply multiple filters to make a customize report
Save the custom reports

When you are done with customization
Click on Save customization
Name the report to save it
Then click on the Save button.
To See an Inactive Account
In QuickBooks online, click on Gear icon to open settings
Select the Chart of Accounts option
Further click on the Gear icon that is at top of the list
Click on the include inactive checkbox option
It shows you the inactive accounts.
To make an Account Active again
In Settings of QuickBooks Online account
Click on Chart of Accounts
Select the Gear icon again from the Chart of Accounts
Click on Action Column
Then select the checkbox to include Inactive account
Locate the account to use it again
Click on the make Active and then you are done.
To make the account active again it won't add back any of the transaction into your account. It also does not edit any kind of journal entries you have done to balance your accounts.
So you get to know about the two ways to delete an account in QuickBooks online. You have to select a way to do it according to you. All the steps are also mentioned so that you can do it properly. If you have any doubts or have any other problems then connect with the Dancing Numbers helpdesk.
Accounting Professionals, CPA, Enterprises, Owners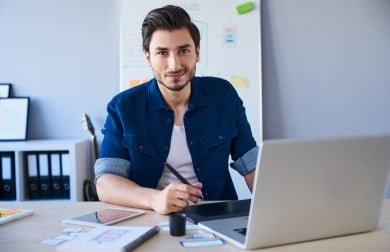 Looking for a professional expert to get the right assistance for your problems? Here, we have a team of professional and experienced team members to fix your technical, functional, data transfer, installation, update, upgrade, or data migrations errors. We are here at Dancing Numbers available to assist you with all your queries. To fix these queries you can get in touch with us via a toll-free number
+1-800-596-0806 or chat with experts.
---
Frequently Asked Questions (Faqs)
What are the Names of Accounts that are used as Default Accounts in QuickBooks so you are not able to Delete an Account in QuickBooks Online?
There are certain accounts that QuickBooks used as default accounts for their features. These accounts are like:-
a. Tax Payable
b. Retained earnings
c. Inventory or Stock assets
d. Sales of product income
e. Un-deposited funds
f. Opening Balance Equity
g. Cost of Goods sold or cost of Sales
h. Unapplied cash payment income.
What are the filters that are applied on Few Reports when you want to Customize after Delete an Account in QuickBooks Online?
A. General Section: In this, you can change the things like the number format, reporting period, and accounting method.
B. Filter Section: You can select the suppliers, accounts, Products, and customers that are appearing on the report.
C. Header or Footer Section: In this, you decide what can be shown on header and footer.
D. Rows or Column Section: Select which Rows and columns are going to appear in the report.
What is the Difference Between Disconnecting and Deleting an Account in QuickBooks Online?
For Disconnecting Accounts Connected to QuickBooks Online

You can disconnect the account from QuickBooks Online or Online banking instead of deleting the account. The team recommends you to disconnect it as it stops the QuickBooks from downloading the transactions that are new. In disconnecting the account, the data won't change into your QuickBooks account if it is connected with other accounts.
The one more benefit is you can reconnect that account anytime when you want to. When you disconnect the QuickBooks delete the transaction that is required to be categorized in the review tab. You are not able to download the transactions if they are 90 days old.
For Deleting Accounts Connected to QuickBooks Online

If you delete an account in QuickBooks Online then it will be deleted permanently. In this you also won't be able to see the account on the lists and menu. If you are holding on to the existing data on the financial reports so you have to delete transaction records. If you decide to recreate the transaction later on then it will be hard to get that transaction back. If you delete an account that is related or tied to another account then the transactions remain in other accounts.