When it comes to complement and help your business with payroll services, it becomes imperative to make the most of QuickBooks services. One such topic to discuss is the removal of the payroll service key in QuickBooks.
When you are purchasing the QuickBooks Payroll Solution Online, you get the unique payroll service key that comprises of 16 digits. These digits are crucial in the process of removing the payroll service key in QuickBooks.
Save Time, Reduce Errors, and Improve Accuracy
Dancing Numbers helps small businesses, entrepreneurs, and CPAs to do smart transferring of data to and from QuickBooks Desktop. Utilize import, export, and delete services of Dancing Numbers software.
What is QuickBooks Payroll Service Key?
When you purchase the Payroll Service Key in QuickBooks payroll, you get a 16-digit key. This particular key is as pr your EIN and payroll service. When you attempt to try to activate the payroll service in your particular QuickBooks file, it is required to enter this specific security key.
What are the Limitations of the Payroll Service Key in QuickBooks?
Here are the conditions and limitations of the payroll service key in QuickBooks:
A single payroll subscription is used for all the companies
Access and utilize QuickBooks from the desktop that is registered
When you are working on more than one file using the same payroll subscription or EIN, you may experience an error that says QuickBooks Desktop Payroll supports only a single data file that has a unique EIN.
Make sure that the contact details and payroll administrator for the particular QuickBooks Payroll subscription do not differ for the companies.
You can make numerous company accounts with the help of the same payroll subscription if the employees are paid via Direct Deposit.
How to Remove the Payroll Service Key in QuickBooks?
Here are the steps to remove the payroll service key in QuickBooks:
Step 1: Create a backup of the QuickBooks Company file.
Step 2: In the QuickBooks Employee menu, choose My Payroll Service and choose Manage Service Key.
Step 3: In the particular QuickBooks Service key window, move to the Service Name column and choose to highlight the specific payroll subscription.
Step 4: Choose Remove or you can select Alt + 0 on your particular keyboard.
Step 5: Choose Yes, to confirm that you are finally removing the particular service key.
How Dancing Numbers will Help You?
Dancing Numbers is SaaS-based software that can easily be integrated with your QuickBooks account. You can import, export, and delete lists or transactions from your company file. Using Dancing Numbers you can simplify and automate the process, saving time and increasing productivity. Just fill in a few fields and apply the relevant features to complete the task.
It saves your time and money that you can invest in your business. It has no human errors, works automatically, provides a user-friendly interface (easy to use and learn), and more. You can also have access to the comprehensive features set if you use it to Bulk import, export, and delete services.
Accounting Professionals, CPA, Enterprises, Owners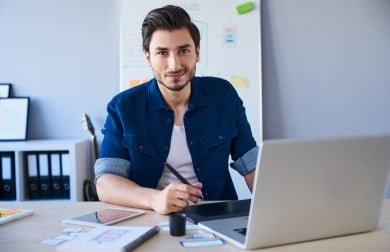 Looking for a professional expert to get the right assistance for your problems? Here, we have a team of professional and experienced team members to fix your technical, functional, data transfer, installation, update, upgrade, or data migrations errors. We are here at Dancing Numbers available to assist you with all your queries. To fix these queries you can get in touch with us via a toll-free number
+1-800-596-0806 or chat with experts.
---
Frequently Asked Questions (Faqs)
How the Payroll Service Keys are Typically Sent to the Users?
Payroll service keys are typically sent to all the users via email.
Why did I not Receive the Service Key?
You may have not received the service key because either numerous payroll orders are seen in the system of your organization or the phone number given did not match.