When you are managing payroll checks, it is a huge responsibility that you shoulder. Thus, you always need to be sure that the calculations made are accurate. With QuickBooks, this computation is quite easy and you have the feature of saving and reverting pending payroll checks too over there.
Save Time, Reduce Errors, and Improve Accuracy
Dancing Numbers helps small businesses, entrepreneurs, and CPAs to do smart transferring of data to and from QuickBooks Desktop. Utilize import, export, and delete services of Dancing Numbers software.
What are Pending Payroll Checks?
There are chances of the incorrect amount being stored in the software because of which the paycheck prepared is found to have a discrepancy in terms of the amount. As a result, employees may not deposit the same in the bank until the correction is made. These checks are referred to as pending checks.
Why Save or Revert Pending Payroll Checks?
For a permanent employee, you might have to enter the same info, amount, and other details of the paychecks again and again whenever the payment is made to them every month.
In QuickBooks, you will be allowed to save the details of the pending payroll checks in the software so that you can use the same later when required.
On the contrary, there are scenarios where there is a discrepancy in the check prepared and it is either of no use to the employees or is likely to bounce. With QuickBooks, you get a chance to revert pending payroll checks and save yourself from paying the additional charges.
Steps to Saving Payroll Checks in QuickBooks
Follow the below mention steps to saving payroll checks in QuickBooks.
Choose Employee from the menu bar.
Select Pay Employees.
Choose Scheduled Payroll or Unscheduled Payroll.
For scheduled payroll:

Go to Create Paycheck section.
Select an appropriate schedule.
Choose Start Scheduled Payroll.

Verify the date for Pay Period Ends.
Check the bank account details and check the date.
Click on the Open Paycheck Detail option and have a look at the paycheck details of all employees.
Click on Save & Next for every employee.
Choose Save & Next to get the Enter Payroll Information window.
Save your work.
Steps to Reverting Pending Payroll Checks in QuickBooks
Choose Employee from the menu bar.
Select Pay Employees.
Choose Scheduled Payroll or Unscheduled Payroll.
For scheduled payroll, choose Resume Scheduled Payroll.
Right-click on the name of the employee for which you wish to make changes.
Click Revert Paychecks.
How Dancing Numbers will Help You?
Dancing Numbers is SaaS-based software that can easily be integrated with your QuickBooks account. You can import, export, and delete lists or transactions from your company file. Using Dancing Numbers you can simplify and automate the process, saving time and increasing productivity. Just fill in a few fields and apply the relevant features to complete the task.
It saves your time and money that you can invest in your business. It has no human errors, works automatically, provides a user-friendly interface (easy to use and learn), and more. You can also have access to the comprehensive features set if you use it to Bulk import, export, and delete services.
Accounting Professionals, CPA, Enterprises, Owners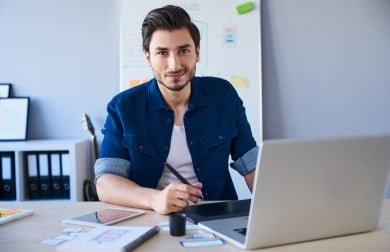 Looking for a professional expert to get the right assistance for your problems? Here, we have a team of professional and experienced team members to fix your technical, functional, data transfer, installation, update, upgrade, or data migrations errors. We are here at Dancing Numbers available to assist you with all your queries. To fix these queries you can get in touch with us via a toll-free number
+1-800-596-0806 or chat with experts.
---
Frequently Asked Questions (Faqs)
Will Saving the Payroll Before Download Effect my Tax Computation?
Yes, It will. Thus, download the payroll update before saving it for later use.
What if I have Already Saved the Checks before making Changes?
Revert the check, prepare another one.
What are Pending Checks?
The checks yet to be deposited in the bank account.
Why Save the Payroll Checks in QuickBooks?
For later use as you will not require putting in the same details over and over again.