Line of credit is nothing less than a lifeline for businesses and organizations since it offers immediate financing that is required to manage the payroll and handle day-to-day expenses. When you set up the line of credit in QuickBooks, the cash flow gets simplified; savings get boosted along with expense management. Read to know what is Line of Credit in QuickBooks is all about, how to set up a line of credit in QuickBooks.
Save Time, Reduce Errors, and Improve Accuracy
Dancing Numbers helps small businesses, entrepreneurs, and CPAs to do smart transferring of data to and from QuickBooks Desktop. Utilize import, export, and delete services of Dancing Numbers software.
What is Line of Credit in QuickBooks?
Line of credit means a revolving account that allows businesses and customers to acquire some funds when needed. The fund acquired is used to repay in similar monthly interest till the time the loan is clear.
Add to it, clients can redraw these funds. Line of credit is like a lifeline for small companies and organizations since it offers instant funds which are needed for payroll and meeting daily expenditures.
Here are the benefits of using Line of Credit in QuickBooks:
Simplified Cash Flow
Increased Savings
Better Expense Management
Why You Need to Set up a Line of Credit in QuickBooks?
For 8 out of 10 businesses, a line of credit is often the life of a business, especially when the business is small or a startup.
By setting up a line of credit for your business, you can help your business to:
Boost Business Savings
Make Cash Flow Convenient
Move Credit Funds in a Completely Different Account
Documents Payment of Expenses
Amplify Expense Management
Utilize the Money for Crucial Requirements
Document Interest Charges
Note: Line of credit in QuickBooks is an important aspect for business, especially during a financial crisis. Hence, It cannot be avoided in any situation for a business to prosper.
How to Set up a Line of Credit in QuickBooks?
A line of credit can be monitored with two sets of accounts that are interest and principal account.
Steps to Set up a Particular Principal Account in QuickBooks:
Navigate to Settings and then Select Chart of Accounts.
Select on the option New.
Locate the Dropdown Menu in the Particular Account type Section and Select Current Liabilities.
You can Add a New Name to the Account if you Wish.
Select Save and Close.
See the Transaction Date and then Press Yes.
Steps to Set up the Particular Expense Accounts for Your Line of Credit:
Navigate to the Settings and then Choose Chart of Accounts
Choose New
From the Particular Account Type, Select Expenses from the Dropdown Menu
From the Particular Detail Type, Choose Interest Paid from the Dropdown Menu
Edit the Account Name if you need
Choose Save and Close
Line of credit is similar to the process of bank divulging loans. It means it allows some amount of money which can be utilized as the need. QuickBooks allows entering a credit to record vendors' returns or refunds.
There are many methods to register LOC but the best one is a Journal Entry. You need to find out the company and to issue some general entries. Post these, enter the details like the date of deposit. Add to it, you can also record the expenses in the future.
Tracking the Line of Credit
Send your credit funds into a different account
Register the interest changes that are most likely to appear when the credit is used up. When these charges are incurred, they need to be recorded in a committed expense account for the paid interest
May payment to your particular line of credit and will be able to track what you give back to the bank
Record the bill of expenses for using your credit to pay for the expenses of things you purchased
We hope that in this piece of content, all the important details concerning the setup of the line of credit in QuickBooks are covered and you should not have any difficulty as a user to setting up the line of credit.
Still, if you encounter any problem to perform the steps and get confused anywhere, it is highly recommended to hire the services of an expert like us.
Accounting Professionals, CPA, Enterprises, Owners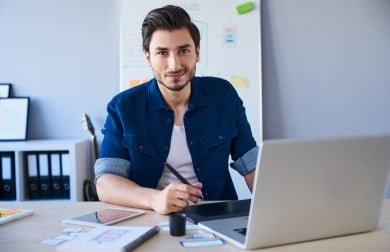 Looking for a professional expert to get the right assistance for your problems? Here, we have a team of professional and experienced team members to fix your technical, functional, data transfer, installation, update, upgrade, or data migrations errors. We are here at Dancing Numbers available to assist you with all your queries. To fix these queries you can get in touch with us via a toll-free number
+1-800-596-0806 or chat with experts.
---
Frequently Asked Questions (Faqs)
How does the Line of Credit in QuickBooks Work?
Line of Credit is similar to the process of banks disbursing loans. It disburses a certain amount of money that can be used as and when the business needs it. It can only be used for the business and no other personal purpose.
Which two Accounts are needed to Set up the Line of Credit in QuickBooks?
In order to set up the line of credit in QuickBooks, it is imperative to create two accounts. One account is the expense account for the interest, and the second account is the principal.
How to Track the Line of Credit in QuickBooks?
Via QuickBooks Online, the payments for a credit card can be monitored and tracked. Credit card payment allows recording a highly detailed financial report to be saved. A user can do it if they wish to send credit funds into a different account.