IIF files or Intuit interchange format files are mostly used in QuickBooks Desktop to import and export the list of transactions. They are ASCII text, TSV (tab-separated value) files and help in transferring data to and from different platforms in QuickBooks. In the below article, we will discuss and explore the ways for converting the excel files to IIF to import journal entry in QuickBooks.
Save Time, Reduce Errors, and Improve Accuracy
Dancing Numbers helps small businesses, entrepreneurs, and CPAs to do smart transferring of data to and from QuickBooks Desktop. Utilize import, export, and delete services of Dancing Numbers software.
How to Convert the Excel Files to IIF to Import the Journal Entry in QuickBooks?
Though you can do it technically by saving an IIF file directly from an Excel spreadsheet, it is too complex to handle as Excel will format the file and will make it difficult to use.
But there are many third-party apps from Intuit Market place itself, that you can use to convert excel files into IIF files to import journal entries. But you can definitely open the IIF file through excel with the help of the IIF import Kit from Intuit. Below are the steps to do so:
Step 1. In the first step, open an Excel file and click on the File on the upper-left hand corner.
Step 2. After clicking on File > click Open > and then click on Browse and search for IIF file.
Step 3. Now click the file open and if you are unable to see it, ensure to select All files from the lower right-hand corner.
Now when we have discussed how we can convert excel to IIF for importing journal entries, let us move ahead and look into some frequently asked questions to provide a little more clarification on different types of queries.
How Dancing Numbers will Help You?
Dancing Numbers is SaaS-based software that can easily be integrated with your QuickBooks account. You can import, export, and delete lists or transactions from your company file. Using Dancing Numbers you can simplify and automate the process, saving time and increasing productivity. Just fill in a few fields and apply the relevant features to complete the task.
It saves your time and money that you can invest in your business. It has no human errors, works automatically, provides a user-friendly interface (easy to use and learn), and more. You can also have access to the comprehensive features set if you use it to Bulk import, export, and delete services.
Accounting Professionals, CPA, Enterprises, Owners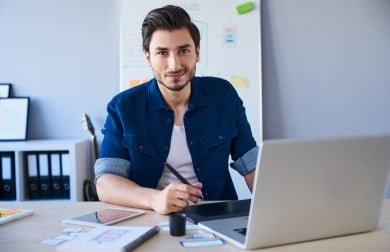 Looking for a professional expert to get the right assistance for your problems? Here, we have a team of professional and experienced team members to fix your technical, functional, data transfer, installation, update, upgrade, or data migrations errors. We are here at Dancing Numbers available to assist you with all your queries. To fix these queries you can get in touch with us via a toll-free number
+1-800-596-0806 or chat with experts.
---
How can I Import the Transactions from Excel to QuickBooks?
First, download the transactions from your bank account and then go to Utilities in your QuickBooks desktop > click on import and then web connect files. Now, select your bank account and click on continue. After completing the process, you will see a dialogue box confirming that the data has been read successfully into QuickBooks.
How can I Import an IIF File into QuickBooks?
At first, click on File and select utilities, and click on Import. Now choose IIF files and click on Import IIF. Now you need to locate the file through the browse option and click on OK. Once the process is completed you will see the number of imported lists and transactions and click Done then.
How can I Save an IIF File?
At first, go to File > click on Export> select lists to IIF file and then choose the list you want to export. Now click on OK and enter the name for the IIF file. Now from the where drop-down choose the location to save the IIF file and click on Save.
How can I Import Journal Entries in Excel?
You will have to convert the excel to a QBJ file, after that click on File > utilities > Import >choose General journal entries, now find the QBJ file you saved earlier and you will be able to see all the entries in Add general journal entries window.