With the help of this blog, you can learn how to transfer the primary admin role to a different user in QuickBooks Desktop.
Save Time, Reduce Errors, and Improve Accuracy
Dancing Numbers helps small businesses, entrepreneurs, and CPAs to do smart transferring of data to and from QuickBooks Desktop. Utilize import, export, and delete services of Dancing Numbers software.
You may handle two admin roles for QuickBooks in Intuit account user management. The differences between the roles are as follows:
Primary Admin: A primary admin has the power to add and remove users, edit user permissions, provide users access to secondary admin functions, and transfer the primary admin role to another user.
Secondary Admin: A secondary admin can add and remove users, edit user roles, and assign users secondary admin roles.
It could be necessary to transfer another user to the primary admin position for a company file. One common example is quitting your job and requesting someone else to handle the company finances. Whatever is the reason, you will see what to do in this blog.
How to Transfer the Primary Administrator Role from a Browser or QuickBooks Desktop?
First, you have to sign in to Intuit Account User Management in QuickBooks Desktop or from a web browser, then you have to go to the Company menu, then click on the Users, and then select Intuit Account User Management.
Then you have to select the company file that you would like to transfer then you have to select Continue.
Select the current primary admin from the Users tab, then you have select Change primary admin from the Action column.
By selecting the dropdown you have to choose which user to transfer the primary admin role to. You will need to add them to the account if the user is not listed.
You will become a secondary admin by selecting the checkbox and then you have to select Verify.
By using your Intuit account info you have to sign in.
Lastly, you have to confirm the invite by selecting OK.
Have the new primary admin go through their inbox for the invitation. They must choose to accept the invitation before logging in with their Intuit account information. They will take over as the new primary admin once they accept the invitation, making you the secondary admin.
How to Accept a Primary Admin Invite?
Before you may sign in, you must accept the invitation to become the primary admin within 30 days of receiving it. Here is what to do.
Firstly, you have to check the email that has received the invite.
Select Accept Invite from the email invitation to log in with your Intuit account email or user ID.
After choosing an identity verification method, enter the provided 6-digit code. When it is ready you have to choose Continue.
The newly created primary admins role is currently active.
With Intuit Account Credentials How to Transfer the Primary Admin Role?
You can ask the team to switch the primary admin role if the primary admin forgets their login information or if they are no longer employed by the company.
You must provide documentation to prove your ownership of the account when you wish to transfer the role. Within three business days, your request will be reviewed, and let you know whether or not we can approve it by email.
How You can Change the Email Address that is Associated with Your Intuit Account?
Below are the steps mentioned if you want to change the email address that is linked to your Intuit account and current role.
First, You have to go to your Intuit account, and then by using your Intuit account credentials you have to log in.
Then you have to select Sign in and security and after that, you have to select an Email address. Lastly, You have to update the email address and then select Save.
You can also create a new user and give that user the updated email address in order to transfer the primary admin role to that user.
Hopefully, in this article, you will get all the important related to the transfer of the primary admin role in QuickBooks Desktop. In case you are still facing any issue related to this then you can connect with Dancing Numbers experts via LIVE CHAT at any time as the help desk is available round the clock for the users.
Accounting Professionals, CPA, Enterprises, Owners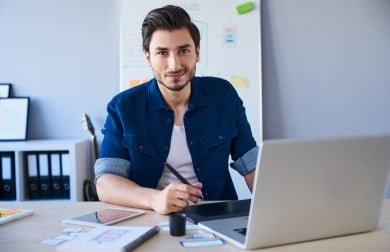 Looking for a professional expert to get the right assistance for your problems? Here, we have a team of professional and experienced team members to fix your technical, functional, data transfer, installation, update, upgrade, or data migrations errors. We are here at Dancing Numbers available to assist you with all your queries. To fix these queries you can get in touch with us via a toll-free number
+1-800-596-0806 or chat with experts.
---
Frequently Asked Questions (Faqs)
How to Transfer the Primary Admin Rights to a New User?
To transfer the primary admin rights to a new user you have to follow the steps that are mentioned below:
● First, you have to go to Settings and then you have to select Manage users.
● On the list, you have to find your client.
● Now you have to select the dropdown menu in the Action column and then make a primary admin.
● After that to approve the transfer you have to follow the instructions that are available on the screen
How to Delete a Primary Admin in QuickBooks Online?
● First, you have to go to the Settings menu and then you have to select Manage users.
● Then search for the user that you want to make the primary admin.
● Make sure they have listed ad Admin in the Role column.
● If they are not then to change their role to admin you have to select the edit option.
Who can Add the Payroll Admin Role to a User?
Other standard or adviser users who require access to payroll can be given the payroll admin permission by the subscriber and users who have the manage users and payroll admin permissions.