It might feel like a full-time job trying to keep a team member satisfied, as many of you are all too familiar with. When it comes to motivating your accounting staff, there are several elements to consider, especially during the busiest and most difficult times of the year (i.e., tax season). On top of that, I'm sure you've sought to implement incentive bonuses, additional vacation time, and maybe even a Happy Hour or two, all in an effort to keep your employees from hiding behind their computers.
Save Time, Reduce Errors, and Improve Accuracy
Dancing Numbers helps small businesses, entrepreneurs, and CPAs to do smart transferring of data to and from QuickBooks Desktop. Utilize import, export, and delete services of Dancing Numbers software.
Your employees, on the other hand, are still unsatisfied. Efforts to maintain motivation are eroding. You may have considered selling your practice, but the time is not perfect for you to do so at this time. The most effective method of motivating oneself is to think outside of the box. For example, here are four novel approaches to getting your accountants enthused about their jobs: Let's go ahead and do it.
When you're at Work, These 20 Quotations will give you the Boost of Inspiration You Need to get things Done.
"I'm a greater believer in luck, and I find the harder I work the more I have of it."
– Thomas Jefferson
"The highest reward for man's toil is not what he gets for it, but what he becomes by it."
– John Ruskin
"Nobody's a natural. You work hard to get good and then work to get better. It's hard to stay on top."
– Paul Coffey
"Don't wish it were easier. Wish you were better."
– Jim Rohn
"Don't count the days. Make the days count."
– Muhammad Ali
"Believe you can and you are halfway there."
– Theodore Roosevelt
"The only way to do great work is to love what you do. If you haven't yet found it, keep looking. Don't settle."
– Steve Jobs
"Even if you are on the right track, you will get run over if you just sit there."
– Will Rogers
"The more I want to get something done, the less I can do it work."
– Richard Bach
"Success is the sum of all efforts repeated day in and day out."
– Robert Collier
"If everything seems under control, you are not going fast enough."
– Mario Andretti
"Your imagination is your preview of life's coming attractions."
– Albert Einstein
"It takes courage to grow up and become who you really are."
– E. Cummings
"What we fear of doing most is usually what we most need to do."
– Ralph Waldo Emerson
"People rarely succeed unless they have fun in what they are doing."
– Dale Carnegie
"Success is liking yourself, liking what you do, and liking how you do it."
– Maya Angelou
"Intelligence is the ability to adapt to change."
– Stephen Hawking
"When we strive to become better than we are, everything around us becomes better too."
– Paulo Coelho
"Perseverance is the hard work you do after you get tired of doing the hard work you already did."
– Newt Gingrich
"Whether you think you can, or you think you can't – you're right."
– Henry Ford
Below are the Four Ways to Motivate Your Accountants:
1. Reward "Small Wins" and Promote Them
We all need a few little successes to help us get through the day. The right praises at the right moment may set the scene for regaining a feeling of success in the workplace after a difficult period of time. According to Teresa's research, the following pattern can be observed: "This pattern is what we refer to as the progress principle: progress in meaningful work is the most powerful positive event that influences inner work life, and the most powerful negative event is the inverse of progress-setbacks in the job." 'Managers have the greatest impact on the inner workings of their organizations when they provide opportunities for promotion. Depending on how someone feels about making continuous progress toward an important goal, it is possible to have both a terrific and a terrible day. Using Teresa's concept of invoking little triumphs to elicit innovation and creativity as a motivational element for your accounting staff is a logical next step in the process.
2. Employee Creativity Day should be implemented.
Thinking beyond the box becomes the norm in the workplace as a result of promoting innovation, and your company will begin to thrive as a result. Author Dan Pink, who has written the New York Times Bestselling book Drive, explains how a good mix of autonomy, mastery, and purpose is the key to inspiring individuals in the workplace. Allocate 1 full day per quarter, during working hours, to your staff for them to do anything they wish with. Yes, only one day out of every 90 days should be set aside to give your workers the freedom to decide what they want to do and how they want to spend their time on that particular day. At the conclusion of each day, schedule a meeting where your staff may demonstrate what they worked on or accomplished within their assigned working hours.
3. Bring Your Pets to Work Day might be Organized by Your Company.
Allowing dogs in the workplace may have a positive impact on the bottom line of your firm. There are several advantages to having dogs in the office, like higher morale and productivity, reduced absenteeism, and improved colleague relationships, to name a few of them. It's conceivable that seeing the puppy's happy face and tail wag can improve your mood and possibly change the atmosphere in the room for the better. When one considers the delight of rounding a corner and seeing a small Pomeranian frolicking down the hallway, the findings of several studies make complete sense. Pets, by their very nature, provide happiness to their owners and a feeling of camaraderie in the workplace. When everyone is calm and smiling more, it will be much simpler to motivate your employees to work more.
4. Incorporate Emotion into the Workplace.
While at work, we all have sentiments that we suppress most of the time. Although there is some water cooler chit-chat in the accounting office, it is mostly for business purposes. What if, on the other hand, you allowed your employees to express their wonder, joy, anxiety, and sometimes even rage? It provides you with the type of information you need as a leader in order to effectively manage and motivate your accounting personnel. Asking for meetings with peers, as well as one-on-ones with senior staff members (for example, a partner and an associate), is a smart place to begin the process (a senior & a senior). Consider scheduling these get-togethers around a coffee break or a lunch date in order to engage in a more in-depth conversation.
During these meetings, you may talk about whatever you choose other than work. Talking about your loved ones, your pets, your hobbies, and your objectives with your colleagues might help to lift their spirits and keep them motivated at work. It will be possible for the employee to express their emotions in a safe setting and to feel comfortable doing so. Learn more about the individual who sits in front of your computer in order to understand their motivation as well as their job duties. It's important to remember that a thriving environment is one that fosters innovation. Encourage your staff to think beyond the box and watch your company develop as a consequence of their desire to think outside the box.
These are the methods you may use to inspire your accountant, and any of the strategies listed above will be really beneficial if you use them. If you are still experiencing difficulties, you may contact our cloud hosting staff, and your concerns will be resolved as quickly as possible.
Accounting Professionals, CPA, Enterprises, Owners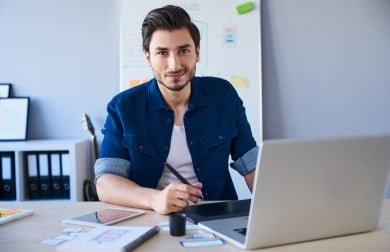 Looking for a professional expert to get the right assistance for your problems? Here, we have a team of professional and experienced team members to fix your technical, functional, data transfer, installation, update, upgrade, or data migrations errors. We are here at Dancing Numbers available to assist you with all your queries. To fix these queries you can get in touch with us via a toll-free number
+1-800-596-0806 or chat with experts.
---