The whole purpose of inviting your accountant to your QuickBooks Online is that they can assist with your bookkeeping.
Some of us may feel like to handle the routine bookkeeping tasks like transactions matching and account reconciliation on our own. However, a QuickBooks accountant is always highly recommended when you are dealing with more serious things like tax planning and preparation.
Save Time, Reduce Errors, and Improve Accuracy
Dancing Numbers helps small businesses, entrepreneurs, and CPAs to do smart transferring of data to and from QuickBooks Online. Utilize import, export, and delete services of Dancing Numbers software.
Note: Accountants are allowed to sign in to an organization right away together with a company administrator. Company administrators have the power to control the access of their accountant as per their desire.
What is Adding Accountant to QuickBooks is all about?
When you have added a new accountant to your business empire or have started a new organization and have subscribed to QuickBooks Online, you may require adding an accountant to your particular QuickBooks Online.
This provides accountants with the right access to all kinds of expenses, invoices, and other crucial data. The most recommended way to give such access is the use of the Accounting Firms feature which has been given by Intuit.
Accountants in QuickBooks Online have the power to modify user settings for the entire team and that comprises of who can see and edit the particular account. As a security concern, it is very crucial to be aware of the people who have access to your book of accounts and what particular access rights they have.
But before you add an Accountant to QuickBooks Online, here are certain points to take care:
Ensure that you possess admin-level access in your particular QuickBooks Online Account.
When you add an account, it does not count towards the overall user's restriction in QuickBooks Online, unless you introduce the accountant as a Master Admin. You are allowed to add not more than 2 accountants to your particular account.
Note: With the help of a QuickBooks Accountant, you get easy access to important product support and free training as well. You also get free access to the QuickBooks ProAdvisor program. It comprises of all the verities of products which your client could be using. Hence, irrespective of what your client is using, you will be able to sustain them, whether it is a mid-market Enterprise or client or a small service organization that is utilizing QuickBooks Pro.
Why do You need to Add an Accountant to QuickBooks Online?
Without adding an accountant to your QuickBooks Online, it is impossible to make the necessary changes by utilizing the relevant information.
When you add an accountant to QuickBooks Online, it allows overall management of accounting tasks for a number of companies all in one place. Accountants in QuickBooks Online can do payroll, invoices, access client's accounts, manage projects, fix entry errors, and much more.
Here is a gist of the features that QuickBooks Accountants offer to their users:
Complete sale billing
Real-time progress monitoring
Numerous user access limitation options
Free ProAdvisor program membership
Cost-free tech assistance
Easy access to QuickBooks accounts and tax returns
Task and project management
Bank-level security for document and message sharing
Access to different QuickBooks programs
Those who use QuickBooks Accountant also have an advantage from Real-time access to their files, irrespective of their location. This enhances the effectiveness of the work and your capacity to deal with the clients.
Furthermore, QuickBooks Accountant lets access and organizes all your specific clients and data in an efficient and fast way. Inviting accountants for QuickBooks online is not a complicated process at all. Read on to know more about how to add an Accountant to QuickBooks Online.
How to Add an Accountant to QuickBooks Online?
QuickBooks Online enables you to invite multiple users via the Manage Users page. If you wish to give your accountant access to any organization, please follow the steps given below:
Step 1: Sign in to your QuickBooks Online
Step 2: Choose the Settings icon and then select Manager Users
Step 3: Choose the Accounting firms
Step 4: Choose Invite
Step 5: Add the name of the accountant along with the email ID and then click Save
Step 6: The accountant will receive an email that will have the link to sign in to your particular QuickBooks organization.
Step 7: Your particular accountant will have to make a user ID prior to signing the first time if they do not have an account with Intuit already
Step 8: As long as the accountant doesn't sign in, the status will stay as Invited on the particular Manage Users page. Once the invitation is accepted, the status will change to Active
Step 9: Follow the steps given and then click Finish.
Step 10: Choose Continue.
Accounting Professionals, CPA, Enterprises, Owners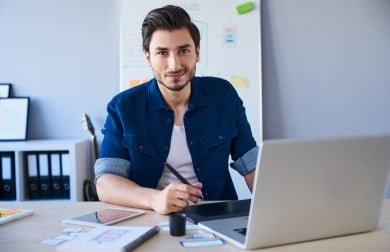 Looking for a professional expert to get the right assistance for your problems? Here, we have a team of professional and experienced team members to fix your technical, functional, data transfer, installation, update, upgrade, or data migrations errors. We are here at Dancing Numbers available to assist you with all your queries. To fix these queries you can get in touch with us via a toll-free number
+1-800-596-0806 or chat with experts.
---
Frequently Asked Questions
How to Remove old Accountant's Access in QuickBooks?
If you switch the accountants and wish to delete your old accountant's access, it can be done by following the steps given below:
Step 1: Choose Manage Users seen on the gear icon at the very top
Step 2: Go to the Accounting Firms tab
Step 3: Choose the accountant you wish to remove and then choose Action
Step 4: Select Delete from the Action drop-down and verify your choice to delete
Can anybody Invite or Remove an Accountant?
No. Only those who have administrator rights have the authority to include or remove an accountant. Such individuals include Master Administrators, Accountants, Company Administrators, etc.
Can an Accountant Remove him/her if they are not the Lead Accountant?
No. An accountant cannot remove themselves if they are still the Lead Accountant. In case they are still the Lead Accountant and try to remove themselves, an automatic message will appear-To make this change, please go to QuickBooks Accountant and allocate a new lead for this customer.