QuickBooks data damage is considered one of the frequently encountered circumstances that you may face during the formatting of one or more than one page becomes damaged. You may experience QuickBooks data damage due to disk failure, performance failure, power issues, etc.
Save Time, Reduce Errors, and Improve Accuracy
Dancing Numbers helps small businesses, entrepreneurs, and CPAs to do smart transferring of data to and from QuickBooks Desktop. Utilize import, export, and delete services of Dancing Numbers software.
In today's article, we will be discussing QuickBooks company file data damage along with how to fix it. We will also talk about the errors causing this issue and the different types of data damage errors.
Let's begin by understanding what is Data Damage?
What is Data Damage Errors in QuickBooks Desktop?
Data Damage Error is a situation when QuickBooks is unable to read the company files properly. It is quite likely that you may encounter data damage errors in QuickBooks Desktop due to some external and internal reasons.
What are the types of Data Damage Errors in the QuickBooks Desktop?
There are precisely four categories of data damage errors in the QuickBooks Desktop. Here are they:
List Data Damage: QuickBooks Desktop registers data on a few attributes as list items. It can be employees, customers, and inventories, charts of accounts, services, and vendors. When the sequence is not right, list data damage arises in QuickBooks Desktop. There are duplicate or wrong entries for unique attributes of some other problem.
Link Data Damage: This error arises due to broken links between particular transactions. It is due to these damaged or broken links that can give rise to discrepancies in the report. They are quite complex to diagnose since transactions need to be opened manually to edit them.
Structural Data Damage: QuickBooks Desktop uses a particular database where data is saved in tables. When there are problems with the subject of the table or its headers, QuickBooks Desktop will shoot errors. Such errors are Error -6150, -1006, Error -6000, -301.
These show that there can be structural damage to the particular QuickBooks data.
Transaction Data Damage: In a few cases, users may find a wrong open balance. There can also be a mismatch between the sales order and item history. Such errors arise on account of transaction data damage.
How to Fix Data Damage Errors in QuickBooks Desktop?
Step 1: Navigate to the File menu, go to the Utilities section, and click Rebuild Data.
Step 2: Select OK to back up the company file.
Step 3: Now go back to the File menu and go to the Utilities section. Then Verify Data and select OK.
Step 4: View errors / Rebuild Now option appear. Click Close and move forward.
Step 5: Click F2 and choose the Rebuild /Review Last Verify option. Search for the issue on the screen.
Step 6: Look for the QBWin.log.
Step 7: Look for the Open file. Verify by clicking Ctrl+F. Look for LVL_Error.
Step 8: Open the damaged file list. Look for active and inactive files.
Step 9: From the particular Chart of Accounts, click Account.
Step 10: Go to Menu, Click File Flat View, and select the re-sort option. Click OK and then close the particular list.
Step 11: Select the list again. Re-sort and then select OK.
What are the Different Types of Data Damage Errors in QuickBooks?
Here is the list of the top data damage errors in QuickBooks:
Title
Error -6150, -1006
QBWin.log: Verify list. Duplicate name encountered
QBWin.log: Orphan payee found in Online cache
QBWin.log: LVL_ERROR — Error: Verify Online Account Information: Invalid Customer ID number
Error -6000, -301: An error occurred when QuickBooks tried to access the company file
QBWin.log: LVL_ERROR–Error: Verify item history target quantity on order mismatch error
Error: QBWin.log: LVL_SEVERE_ERROR–GetDecryptedCreditCardNumber The decryption has failed
QBWin.log: LVL_ERROR-error: Verify Account List Item ###: View out of sequence
QBWin.log: LVL_Error–Error: Verify Item: Invalid tax agency
QBWin.log: Verify Target: Invalid Open Balance
At the end of this article, we hope that you have all the knowledge needed to handle data damage Errors in QuickBooks Desktop. Still, if you are well-versed with this issue and confused about how to handle it, call the professionals.
If the error exists again and again, then you must hire QuickBooks accounting professionals. Our experts make sure that you are provided with the best QuickBooks support services.
Accounting Professionals, CPA, Enterprises, Owners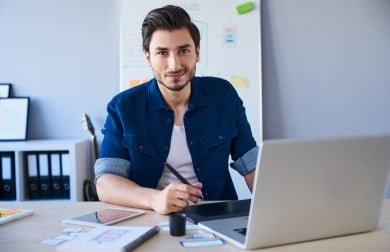 Looking for a professional expert to get the right assistance for your problems? Here, we have a team of professional and experienced team members to fix your technical, functional, data transfer, installation, update, upgrade, or data migrations errors. We are here at Dancing Numbers available to assist you with all your queries. To fix these queries you can get in touch with us via a toll-free number
+1-800-596-0806 or chat with experts.
---
Frequently Asked Questions (Faqs)
What are the Signs for Data Damage in QuickBooks?
Finding the data damage error in the QuickBooks company file is not difficult. Here are possible signs to identify data damage in the QuickBooks company file:

Negative balance in the particular transaction history.


If the bills or the invoices are not unpaid.


Wrong reports like Balance Sheets.


In case if any entry and the transaction from the list is not available.


If the software is running slow.


If the software switches off suddenly, during saving or deleting a transaction.


In case, there is an asterisk before the account name.
What are the Factors that Give Rise to Data Damage Error in QuickBooks Desktop?
There are a few factors that might give rise to the QuickBooks company file data damage. Out of them, here is a list of the primary factors and the most common ones:

If the data file size has increased beyond the recommended limit.


If there is a virus attack on the particular hard drive where the database is saved. In such a scenario, the error is quite likely to appear.


If there is an increase in power. Sometime there is a decrease in power. In such a case, the complete hard drive will be trashed.


When the system does not have important resources like virtual memory, routers, RAM, network interface cards, network cables, etc.


Improper shutting down of the computer system also causes the QuickBooks company file data damage.