QuickBooks is the finest accounting and bookkeeping software. It is designed by Intuit specially to make the business process more achievable. View my paycheck not working is the most normal issue which users face while trying to obtain their paycheck online. Errors can originate at any point of time and trust me this is not something very new. This can happen with any application and with anyone. Well, to view the "My Paycheck" is free of cost; all you are advised to have a web browser, or latest versions account to gain access to it. This will help the employees to quickly sign in and take a glance at their payroll details from the comfort of their space.
Save Time, Reduce Errors, and Improve Accuracy
Dancing Numbers helps small businesses, entrepreneurs, and CPAs to do smart transferring of data to and from QuickBooks Desktop. Utilize import, export, and delete services of Dancing Numbers software.
Users can also gain access to View my paycheck site as a web portal to avail secure and swift online access to their paycheck details.
Learn about View My Paycheck:
View My Paycheck encompasses all the current and year-to-date earnings and deductions.
To take a hard copy of the pay stub, you simply need to press on Save as PDF and thereafter take a print for the records.
Go to the Preferences option and opt for Send me an email when new pay stubs are available. This way you would be apprised every time a new pay stub is uploaded to see My Paycheck.
How can We Send the Payroll Information to see the Paycheck?
Firstly, create paychecks by simply following the pre-guided steps and adhere to – the instructions popping on the screen.
Once the above steps are done and when a screen is visible to check printing confirmation, hit the Send option to Intuit.
And finally, click Send option in the Send/Receive Data.
Learn the Process of Activating Workforce in QuickBooks
Follow the below mentioned steps to know "How to Commence QuickBooks Workforce."
Firstly, in QuickBooks Desktop company, go to the Employees tab and select Manage Payroll Cloud services.
Once the above step is done, visit Payroll Cloud Services Window and thereafter to QuickBooks Workforce Status and opt for Invite Employees.
Post that, you will see that the employee list opens.
Going forward, opt for the employees you wish to allow to access along with their email addresses.
And lastly, hit on the Send Invite option.
Activation of "View my Paycheck"
Simple Ways to initiate this feature in QuickBooks Accounting Software:
After that, choose the Employees and opt for Manage Payroll Cloud Services.
For those who are unable to find the payroll cloud services option, this suggests that they do not have the latest payroll update on the computer.
After that you are required to tick-mark the box against View My Paycheck.
Once you are prompted, confirm or create a PIN used to send payroll data.
Post that hit on Save changes and move forward to the next step.
At this step, once the confirmation box is visible on the screen, hit on Return to QuickBooks.
And after that, you are required to upload their respective paychecks before employees log in to access View My Paycheck,
And finally view my paycheck assists you to save the time and effort used in printing and mailing pay stubs every day.
Ways to Fix View My Paycheck is not Working Issue
If you are having the QuickBooks view my paycheck not working error, then the below-mentioned steps can assist you get rid of the problem.
Method 1: Upgrade the Browser
The error may also incur if you are not using a supported or updated browser. Kindly ensure that the browser which is in use is compatible with the QuickBooks application and is updated to the recent maintenance release.
Method 2: Work in Private Mode
In Internet Explorer and Mozilla Firefox, you are required to hit the CTRL+SHIFT+P key altogether on the keyboard.
In Google Chrome, hold the CTRL+SHIFT+N key to open Incognito mode.
In Safari, hold the Command+SHIFT+N.
Method 3: Clear Browser History
If you are having an error while sending paystub data to see my paycheck, you must require to clear the browser cache.
Way 1: Clear the Browser History
Firstly, open Google Chrome & in the address bar type "chrome://settings/clearBrowserData"
After that, you are required to see the Clear Browsing Data window on the screen, search for the Advanced option and select it.
In this step, select the following given options.

Browsing History
Download History
Cookies and other site data.
Cached images and files.

Next, choose all time and Clear Data when asked for the time range.
And lastly, turn off the Google Chrome Browser and then re-open it.
Way 2: Delete the History in Safari 8
Firstly, navigate to the History tab, select Clear History and Website data.
Secondly, select the time frame of all history on the drop-down menu.
Once you adhere the above step this will clear all history, cookies, and other website data.
And finally turn off all the open Safari windows and reboot the browser.
Way 3: Default Firefox Browser
Navigate to the Firefox browser.
After that, in the top-right corner of the screen, hit on the Settings icon.
Next, select the Privacy and then choose General.
Post that, Move down and search for the Cookies and Site Data.
In this step, hit on Clear Data.
Post that, check mark the cookies and sites and cached web content.
And finally, select a clear option.
Way 4: Default Internet Explorer Browser
Firstly, navigate to the Internet Explorer, hit on the Tools icon and then select the Safety option.
Secondly, delete the browsing history and unmark the Preserve Favorites website data, and after that select the following data given below to be deleted:

Temporary Internet Files and website data.
Cookies and website data.

Here in this step, choose the Delete option.
And finally, reboot and login to View My Paycheck.
Way 5: Clear History in Safari 6 and 7
Firstly, hit on Safari on the top left side.
After that select preferences.
Next hit on the Advanced option on the top of the window.
Post that choose the Show Develop menu from the menu bar.
In this step, you are required to hit on Develop choice and then hit on Empty Caches to open.
And finally, turn off all the open Safari windows and reboot the browser.
So here, we have assisted our users to combat the View My Paycheck Not Working error through easy to use methods. You can try it on your own. However if you need any assistance while resolving the error, connect with Dancing Numbers experts via LIVE CHAT.
Accounting Professionals, CPA, Enterprises, Owners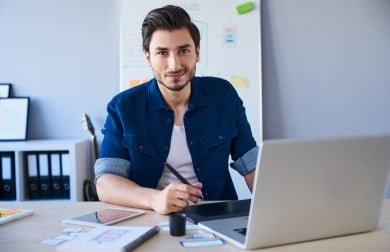 Looking for a professional expert to get the right assistance for your problems? Here, we have a team of professional and experienced team members to fix your technical, functional, data transfer, installation, update, upgrade, or data migrations errors. We are here at Dancing Numbers available to assist you with all your queries. To fix these queries you can get in touch with us via a toll-free number
+1-800-596-0806 or chat with experts.
---