Billing and invoicing are some of the most crucial tasks in any firm. Modern organizations can effectively create invoices and manage billing operations thanks to a variety of applications. Due to the abundance of options, it can be difficult for businesses to choose the best platform. But HoneyBook and QuickBooks are two of the programs that businesses and independent business owners throughout the world use the most to meet their needs.
Save Time, Reduce Errors, and Improve Accuracy
Dancing Numbers helps small businesses, entrepreneurs, and CPAs to do smart transferring of data to and from QuickBooks Desktop. Utilize import, export, and delete services of Dancing Numbers software.
Today's businesses have a number of balances to strike. When there are so many different internal processes, revenue streams, and jobs that need to be accomplished, keeping track of everything can be challenging. Running a business involves several different activities, such as client invoicing, accounting, and client administration. The need to manage multiple tasks at once necessitates the use of the proper software. The two most well-known are HoneyBook and QuickBooks. Both aid in business management of clients, invoices, payments, tracking of hours worked, etc.
HoneyBook is notably different from QuickBooks in this regard because it primarily focuses on client relationship management. It is effective for artistic companies who manage engagements, events, or any other type of activity. QuickBooks primarily serves as accounting software, with the addition of a few client management tools. Although it is more difficult, it is wonderful for HoneyBook in terms of accounting, reporting, and bookkeeping. You may properly compare HoneyBook with QuickBooks with the aid of this article.
About HoneyBook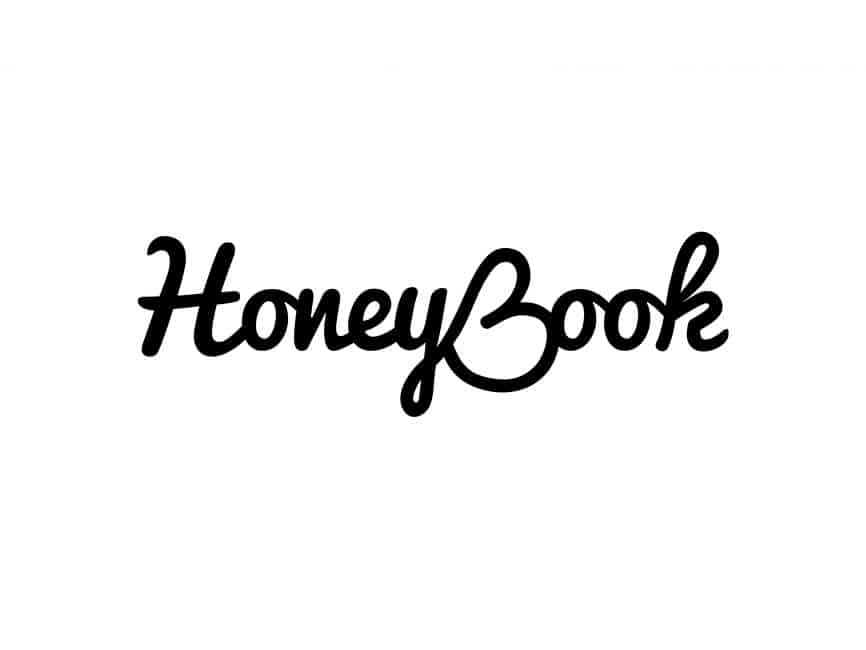 Small enterprises and freelancers can manage business activities, from consulting to billing, with the aid of HoneyBook, a cloud-based CRM tool. Users can submit invoices, schedule appointments with clients, manage payments, sign contracts electronically and manage projects on the site.
Users may monitor and track various project stages with HoneyBook's task management functionality. Invoices, contracts, and other documents can all be kept in one location by users. Additionally, they can use personalized templates and notifications to send automated appointment requests and follow-ups to customers.
HoneyBook enables users to establish task reminders and send automated payment reminders depending on project payment due dates, both of which can help users stay on top of their workload. Contracts can be digitally signed and safe online payments are made possible using HoneyBook. Users can also automatically track reservations, payment schedules, and leads thanks to the solution's provision of the essential capabilities. To establish smooth workflows and data synchronization, HoneyBook may be connected to third-party apps like Calendly, QuickBooks, Google Calendar, Gmail, and more.
Booking appointments, sharing invoices and contracts, and processing online payments are all made simpler with HoneyBook, an end-to-end appointment scheduling service. The technology, which was first made available in 2013, continues to support small businesses in appointment-based sectors like fitness centers, spas, hairdressers and all varieties of independent contractors. In the US and Canada, HoneyBook may be used. San Francisco, California serves as the corporate home of HoneyBook Inc.
About QuickBooks Desktop and Online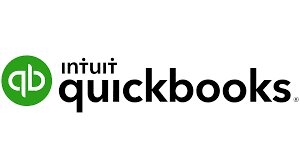 The accounting program QuickBooks, created by Intuit, offers the best alternatives for managing tax, business, and personal financial problems. It is a desktop application for Windows that is available in a number of editions. You can also choose the Mac or online version depending on your setup.
Businesses utilizing QuickBooks may automate accounting, payments, invoicing, and any other processes. The tracking and management of company money will be made simpler by these capabilities. By using Google Sheets and a web-based solution that also enables real-time online data exchange, users may create, update, and modify spreadsheets.
QuickBooks Desktop
QuickBooks Desktop is an accounting system for businesses that can efficiently manage clients, suppliers, and bank accounts from one place. It contains all the program's capabilities and it can easily accommodate up to 30 or 40 users. It is specially designed for a small size as well as medium-sized firms. It has the flexibility to handle a range of industries which includes general contracting, retail, and charities. Additionally, it provides capabilities that make it simpler for you to submit your taxes, manage your money, pay your employees, and monitor your inventory.
Being one of the top brands in the accounting software business, signing up for QuickBooks greatly increases the potential that it will interface with other platforms your company may use, such as customer relationship management software (CRM), and expedite processes. QuickBooks is currently running two distinct promotions: sign up and get 50% off your first three months, or try it out risk-free for 30 days.
QuickBooks Online
QuickBooks Online is a accounting program which is cloud-based and it requires a monthly subscription fee to use. It delivers you the regular updates and it is accessible by you via any internet-connected device. Now a day's mainly there are four subscription packages available which are used. The packages are depends on the functionality and users needs. It is suited for small size as well as medium-sized businesses, independent contractors and freelancers. It lacks complicated job-costing requirements. It also had a feature of functioning with QuickBooks Online Accountant, a tool for CPAs and bookkeepers.
In addition, the first three months are 50% off when you buy QuickBooks Online, which has four pricing tiers. The entry-level price for Simple Start Plan is $15 per month but for the first three months and then it rises to $30 per month. You can easily manage your company's finances and accounts with the help of QuickBooks Online and have online access to your financial information from any place and export financial reports.
HoneyBook and QuickBooks Integration is needed
Businesses nowadays must have effective systems in place to manage their recurring revenue models in the subscription-based economy. Both QuickBooks, a well-known accounting program, and Honeybook, a top subscription management platform, provide effective solutions for managing subscriptions and financial operations. Businesses can streamline their subscription management and accounting procedures by integrating Honeybook with QuickBooks. We'll look at the demand for Honeybook integration with QuickBooks in this post, as well as how it might transform how businesses operate.
Both services offer a range of capabilities to satisfy your billing and payment requirements. HoneyBook offers invoice templates that you may customize to promote your business. HoneyBook has a little advantage over QuickBooks while having capabilities that are identical to those of the latter because of a closer interaction with the latter's payment processing options.
Accounting and Bookkeeper
Since HoneyBook is more of a CRM tool than an accounting one, it falls under that heading. Manage client interactions easily with its dashboards, calendars, and simple reporting tools. It's simple to input data into your accounting software or perform manual accounting because users can also keep track of their costs and transactions. For managing bookkeeping tasks, the accounting program QuickBooks is a noticeably better option. All of your bills, income, inventory, costs, and revenue can be tracked in one location.
Tracking of Expense, Cash Flow, Income
By monitoring invoices and payments, HoneyBook is a fantastic tool that enables you to maintain a healthy financial flow. You are able to set up reminders for payments and receive alerts when customers make instant deposits. QuickBooks provides comparable services, but they have a wider range of features. By tying your bank accounts together, you can manage expenses, import transactions, and automate tax calculations. A complete P&L report that contrasts your income and expenses is also produced by QuickBooks to streamline your bookkeeping procedure.
The modern ecommerce industry is dynamic, thus any bookkeeping system should support e-commerce. Since HoneyBook is a CRM application, it is devoid of any functionality for online shopping. To manage your inventory, display your products, and accept payments, you can do all of that in one place. QuickBooks enables the creation of a B2B service and the management of orders on a single platform.
The reports produced by HoneyBook are primarily concerned with company success and contain information on the conversion rate, the overall number of issued and accepted invoices, as well as many other parameters. But QuickBooks generates reports that prioritize financial information. In QuickBooks reports, crucial data such as total expenses, total revenue, and taxes owed, tax deductions, and many more are shown.
Advantages of using HoneyBook
For companies wishing to properly manage their recurring billing, Honeybook is a platform for subscription billing and revenue management that has a number of benefits to offer. The advantages of utilising Honeybook will be thoroughly covered in this response.
HoneyBook secure online payment feature eliminates the demand for several weekly journeys to the bank for the purpose of depositing received checks, saving time, money and effort.
Users of HoneyBook have access to strong features that automatically track lead status, reservations, and payment schedules.
The reporting function enables customers to keep track of analytics on important parameters, such as the total cost of all events, success rates, the proportion of posting, and more.
HoneyBook enables users to set up automated email reminders that are sent to clients when payments are due.
Through the site, all participants may view and share timelines, view event specifics like dates, hours, and locations, and email them other.
HoneyBook All in One: HoneyBook provides a personal command area that displays all pertinent information, such as payment status, queries, scheduled meetings, files, and a variety of other items. Important information, such contracts and invoices, can be conveniently arranged by users in one place, simplifying management. A better customer experience results from the ability for customers to study contracts, sign them, and make payments all in one place.
Scheduling: HoneyBook customers can book client meetings and appointments and have the option of sharing them with others in order to ensure optimal workflow. Users merely need to share the link and indicate when they are available, and HoneyBook will arrange the meeting. Users can also send customized task-related confirmation and reminder messages using HoneyBook.
Automation: HoneyBook allows users to automate the delivery of Emails, Tasks, SMS messages, and files. The platform lets users configure cues, which are then sent at the specified time to the desired accounts. Customized reminders and answers to queries are automatically sent by HoneyBook.
Workflow of HoneyBook QuickBooks Integration
When a customer pays you in HoneyBook, the integration will instantly generate an invoice and payment for you in QuickBooks. Information from your HoneyBook account is pulled into your associated QuickBooks account in this one-way sync.
Once the payment posts to your bank account, you can match it in QuickBooks banking area.
Steps for HoneyBook QuickBooks Integration
In order to integrate both you have to follow the following steps:
From the top navigation bar on your HoneyBook home page, choose Tools.
From the drop down menu of the tools, Choose Payments.
Now you have to click on the QuickBooks tab.
PLEASE NOTE: You can also link accounts by clicking on your profile picture in the upper right corner of the screen, going to Company Settings, and then selecting the Integrations option.
Once you are done with above steps click on the Connect button.

Enter your QuickBooks Online login credentials as directed to verify your account.
You must choose your QuickBooks tax rate (if you charge sales tax) and your QuickBooks deposit account (the account into which your HoneyBook payments are deposited) after you've linked. Return to the HoneyBook QuickBooks tab.
Choose your tax rate and the default QuickBooks account you'll be linking from the menus presented.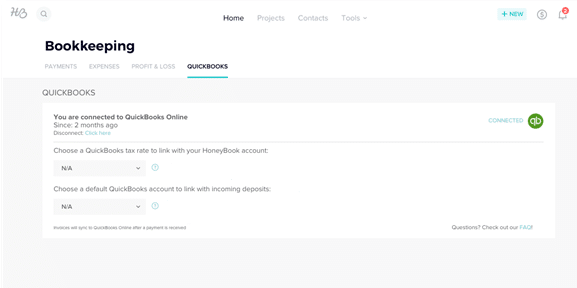 PLEASE NOTE: The default account you choose here must coincide with the account in your QuickBooks account to which payments will be made. This is the account that is displayed on your QuickBooks account dashboard.
We believe that after reading this article, you can now adequately describe how HoneyBook and QuickBooks integrate. The information on the page suggests that users link their HoneyBook and QuickBooks accounts. If you still need help, get in touch with one of our IT experts. You will find it simpler to understand and operate QuickBooks and HoneyBook as a result of them. Our experts are always available at any time to help you.
Accounting Professionals, CPA, Enterprises, Owners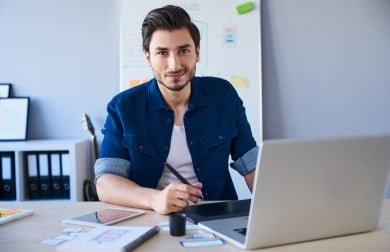 Looking for a professional expert to get the right assistance for your problems? Here, we have a team of professional and experienced team members to fix your technical, functional, data transfer, installation, update, upgrade, or data migrations errors. We are here at Dancing Numbers available to assist you with all your queries. To fix these queries you can get in touch with us via a toll-free number
+1-800-596-0806 or chat with experts.
---
Frequently Asked Questions
What is included in HoneyBook?
HoneyBook offers small businesses an appointment-scheduling system that can improve users' ability to manage both their clients' and projects' needs. It has completely integrated functionality for managing contracts, processing payments, and invoicing. Customers can reserve timeslots on a custom-branded booking page that users can develop using a realistic self-service booking gateway that helps reduce administrative time. The pricing options for HoneyBook allow for a range of business demands and sizes, which, when combined with third-party connectors, enables customers to tailor the system to maximize efficiency and possibly achieve their short- and long-term business goals.
What is the Benefit of Using HoneyBook?
The all-inclusive software solution comes with a variety of features that let users streamline operations and perhaps even expand their enterprises. It contains solutions for every phase of project administration, from scheduling appointments and issuing invoices to handling online payments, enabling customers to receive money fast. In order to reduce the time spent on such administrative activities, HoneyBook also automates a number of often needed functions, such as email follow-ups and behavior-triggered actions.
What Type of Information can be Synchronized from HoneyBook to QuickBooks?
The following type of data will be sync from HoneyBook to QuickBooks, they are:
Name of the Customer
Email of the customer
Line items Which are price associated (you can choose any one from list of line items)
Discounts
Tax
Total and Subtotal
Fees of the Transaction
Amount Which Employer Pays to his Employee
Is HoneyBook and QuickBooks Same?
It's not the same as HoneyBook or QuickBooks. HoneyBook is a tool for maintaining client connections, whereas QuickBooks largely focuses on accounting software. You may integrate HoneyBook and QuickBooks together so that it is easy to manage your invoices, expenses, and customer payments.
Can You Automatically Send Invoice to QuickBooks?
QuickBooks Online allows you to create recurring invoices. Change the interval and start date to send on the exact month you desire, and choose the automatically send emails checkbox to have the system carry out the command after it has been entered.