Whether you utilize some other electronic check processing service or you access QuickBooks accounting software, it will enable you to register and then process the eChecks and send the right receipts to your particular customer electronically.
It is possible to process payments even when there are customers on the phone. You can also enable the customers to enter the details and fill out a signed authorization that will enable you to process recurring payments or one-time payments. It is possible to process paper checks electronically too.
Save Time, Reduce Errors, and Improve Accuracy
Dancing Numbers helps small businesses, entrepreneurs, and CPAs to do smart transferring of data to and from QuickBooks Online. Utilize import, export, and delete services of Dancing Numbers software.
Before we dig deep, let's learn in detail what is an eCheck.
What is an eCheck? What are its Benefits?
eChecks are nothing but electronic checks that comprise all the identical elements like an old style paper check that has an account number, routing number, amount, signature, check number, and recipient. It is nothing but a check sent by email that can be utilized whenever it is accepted anytime.
Here is an Overview of the Benefits of Accepting eChecks:
Enhanced Competency
When customers make recurring payments, eChecks will cut down the manual labor of your team who are responsible for processing the paper checks. When the manual labor is reduced, your staff can move their focus to more important, high-value tasks.
Improved Customer Experience
eChecks can enhance the payment experience that calls for reduced time and effort for the team. Due to eChecks, you can add the payment details into the digital wallet and delete the need to re-enter the details of the payment.
Increased Cash Flow
Those businesses that acknowledge eChecks can accumulate more income by making it convenient for customers to easily pay for the invoices. Since payments are done quickly, it will be possible to close the receivables and use the cash quicker.
Less Unpaid Invoices
When eChecks are accepted via an automation platform, it syncs with the ERP system of your business. This allows it to see the payment status and then automate the cash application procedure. You can rely on the right invoice that it is applied to the right customer 100% of the time.
Less Fees than Credit Cards and Paper Checks
Processing eChecks is far less expensive than paper checks or credit cards.
Now, when we understand the benefits of eChecks in QuickBooks, let us learn how to send these eChecks with QuickBooks.
How to Send eChecks with QuickBooks?
You can send eChecks with some very easy steps. Here is the procedure to send eChecks with QuickBooks:
Step 1: First, add your particular email address to the records of the vendors.
Step 2: When you are adding a particular check for Bill Payment, access a QuickBooks Online bank account that is connected with the eChecks.
Step 3: Choose the Print Later box.
Step 4: Press Save.
Note: You do not require to print, mail or sign. The eCheck payments are sent and they reach within minutes instead of days.
Hope this article is clear to you. We have not only highlighted the benefits of eChecks with QuickBooks, we have also talked about how to send eChecks with QuickBooks.
Still, for any kind of confusion or issue, please do get in touch with our Dancing Numbers team of professionals. They will sort your problems easily.
Accounting Professionals, CPA, Enterprises, Owners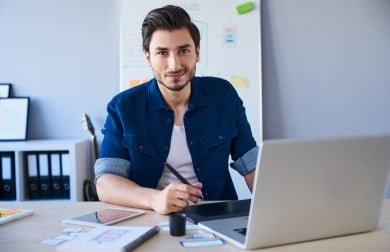 Looking for a professional expert to get the right assistance for your problems? Here, we have a team of professional and experienced team members to fix your technical, functional, data transfer, installation, update, upgrade, or data migrations errors. We are here at Dancing Numbers available to assist you with all your queries. To fix these queries you can get in touch with us via a toll-free number
+1-800-596-0806 or chat with experts.
---
What are Electronic Processing Solutions?
There is several providers' users face due to check processing in the financial institution. QuickBooks offers the best eCheck processing services. Select a business whose fees along with the schedule of fees work in sync with your particular business. If you select a web-based processor, ensure that it is functional in the operating system of the particular business along with the web browser of your selection.
What is Signed Authorizations?
With the help of signed authorizations you can get customer preapproval to process the particular eChecks in the absence of the customer physically in front or on a call. It is possible to make your own forms and letters with the help of the language from QuickBooks support. Ensure that a signed copy of the letter in the file is available.
How to Record a Single Invoice Payment?
Here are the steps to record a single invoice payment in QuickBooks:
Step 1: Press + New.
Step 2: Choose Receive Payment.
Step 3: Choose the name from the given drop-down menu.
Step 4: From the available Outstanding Transaction segment, choose the transactions that you wish for QuickBooks to determine. As you choose these items, the total payment will be altered.
Step 5: Choose the payment method.
Step 6: Add the reference no. and the memo too if relevant.
Step 7: You can deposit the particular money to check your given account or to the specific undeposited funds account.
Step 8: Press Save and Close.
How to Send an Online Invoice?
In order to send an online invoice, you need to turn on the payment options. Once the payment options are turned on, follow the steps given below:
Step 1: Press +New.
Step 2: Choose Invoice or select Send Invoice.
Step 3: Choose the customer from the given drop-down for Customer option. Ensure that the email address is mentioned in the given Email field.
Step 4: Navigate to the section Online Payments. Analyze the payment options that are available.
Step 5: In case you wish to edit the payment options, choose Edit. Or you can also choose the checkbox from the options you wish to make available.
Step 6: When finished, press Save and Send.