Memorized transactions are considered one of the key features of QuickBooks. Thanks to this feature, it assists companies by sending those notifications and reminders related to the business transactions, which are recurring, or transactions that can be added using a template.
Save Time, Reduce Errors, and Improve Accuracy
Dancing Numbers helps small businesses, entrepreneurs, and CPAs to do smart transferring of data to and from QuickBooks Desktop. Utilize import, export, and delete services of Dancing Numbers software.
By memorizing recurring charges in QuickBooks Desktop for Mac, QuickBooks reminds you of the recurring payments. QuickBooks memorized transactions also work as templates to add your particular data. You can edit, create, or export a memorized recurring charges transaction into the QuickBooks accounting software. However, often, due to some particular reasons, you need to delete such transactions.
This particular action of memorizing recurring charges transaction in QuickBooks Desktop can be carried out on Windows Mac also. Here are the steps to do it successfully:
Step 1:
For this Purpose, Create a Memorized Transaction Group for the Particular Statement Charges.
For this purpose, create a memorized transaction group for the particular statement charges.
Navigate to the Lists section, then choose Memorized Transactions.
Choose the particular Plus (+) icon in order to add a completely new group.
Add a name that elaborates the particular statement charge.
Choose Automatically Enter.
Then, from the particular How Often dropdown, select how frequently you wish to add the charges.
In the particular Next Date area, add the next service date in your selected billing cycle, then choose OK.
Memorize the Particular Statement Charges
Navigate to the Customers section and then choose Statement Charges.
Choose Edit. Then select Memorize Statement Charges.
You can edit the name of the particular transaction if required (Note- This alters the name of the particular memorized transaction instead of the transaction in the customer's register).
Choose the option With Transaction in Group.
In the particular Group Name list, choose memorized transaction group you have built.
Choose OK.
Step 2:
Memorize all the Charges for New Customers
It is possible to add new customers to the memorized transaction group. Just make sure you follow the steps in the given sequence.
For every new customer, add the statement charges if you wish.
Memorize the particular statement charges. Next, you add them to the particular memorized transaction group.
When all the new statement charges have been memorized, erase them from the particular register (In case you the original charges in the register, in the next print billing statements, the charges will show up twice).
Discontinue Automatic Entry of a Charge
If you add statement charges automatically, however, you do not need it in order to charge a specific customer, just delete the transaction from the particular memorized transaction group.
Here is how you do it:
Navigate to the Lists section and choose Memorized Transactions.
In the particular Memorized Transaction List, choose the transaction.
Choose Edit, then select Delete Memorized Transaction.
Note: You do not need to add the charges manually that recur on a frequent basis. Just remember the transactions and QuickBooks will create them automatically depending on the starting date when they were actually memorized.
It is easy to get reminders of recurring transactions in QuickBooks. Just memorize transactions in QuickBooks. This is why you should know how to memorize recurring charges in QuickBooks.
Add to it, processes like editing or deleting the transactions must also be known. In this article, we have shared disclosed all the information regarding memorizing transactions.
Accounting Professionals, CPA, Enterprises, Owners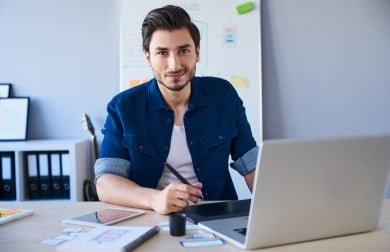 Looking for a professional expert to get the right assistance for your problems? Here, we have a team of professional and experienced team members to fix your technical, functional, data transfer, installation, update, upgrade, or data migrations errors. We are here at Dancing Numbers available to assist you with all your queries. To fix these queries you can get in touch with us via a toll-free number
+1-800-596-0806 or chat with experts.
---
Frequently Asked Questions (Faqs)
What is the Purpose of Memorized Transactions in QuickBooks?
Here are certain instances of recurring transactions that are not time-consuming to set up as memorized transactions in the accounting software QuickBooks:
Recurring Sales in QuickBooks



Rent collections


Recurring sales transactions


Repeated tuition invoices


Pending monthly instalments of customers
Recurring Outgoing Cash Flows



Recurring bills in QuickBooks


Monthly bills for health insurance


Lease payments or loan payments


Recurring checks in QuickBooks


Monthly withdrawals electronically from checking like business insurance instalment payments or internet access payments


Rent
How can I work with Memorized Transactions in the QuickBooks Accounting software?
Just follow the steps in the given order:
Step 1: Add the transaction as you wish it to be memorized.
Step 2: Press Ctrl+M and from the Edit menu choose Memorize.
Step 3: Add a name so that you can recognize the particular transaction.
Step 4: Finish the options: Next Date to enter, How often, number of remaining payments.
Step 5: Recover and utilize the particular memorized transaction from the given list menu. You can also use a shortcut, Ctrl+T.
Step 6: The particular transaction template that was used to generate the memorized transaction is now saved as a valid transaction.
How to Edit a Memorized Transaction in QuickBooks Desktop?
Often, there comes a time when you need to change or edit a transaction in QuickBooks. However, it is not that easy if you are not aware of the steps to it in the right manner.
In order to edit QuickBooks Desktop memorized transactions on Mac, first, you must opt for Lists.
Step 1: Open the icon QuickBooks Desktop on your particular Mac.
Step 2: Search the Lists menu and choose it.
Step 3: Select the option, which points out Memorized Transaction.
Step 4: Go to the Edit menu.
Step 5: Now select the option that says Edit Memorized Transaction.
Step 6: Customize the particular transaction details.
Step 7: Click Save.